9:45 p.m. update: There have been no changes to the current "Set" (pre-evacuation) notices due to the Museum Fire, according to a Coconino County press release. The Coconino County Sheriff's Office has gone door-to-door to contact people in these neighborhoods. At this point there have been no home evacuations ordered.
In addition, FACTS Camp Iwannago will be relocated to Kinsey Elementary School beginning on Monday until further notice, according to Flagstaff Unified School District.
Coconino County has announced a pre-evacuation notice for the communities near Timberline in response to the Museum Fire, which has now grown to over 400 acres on Sunday, July 21 as of 5:16 p.m.
The pre-evacuation communities include Mt. Elden Lookout Estates, north and west of Highway 89 and Silver Saddle; Hutcheson Acres; McCann Estates; all of Timberline communities including Black Bill Park; Wupatki Trails; and Pine Mountain Estates. At the same time, the county has set all areas of the upper east side neighborhoods of Flagstaff, including Cedar Hills, Shadow Mountain, Christmas Tree, Skyline, Swiss Manor and Upper Greenlaw in the "Ready" stage or "prepare now."
Earlier in the afternoon, the county issued an evacuation notice for the recreational areas of Forest Road 420 to Highway 89, Mount Elden Lookout and Schultz Pass Road to private land. The recreation area includes people who are on trails or camping in the area.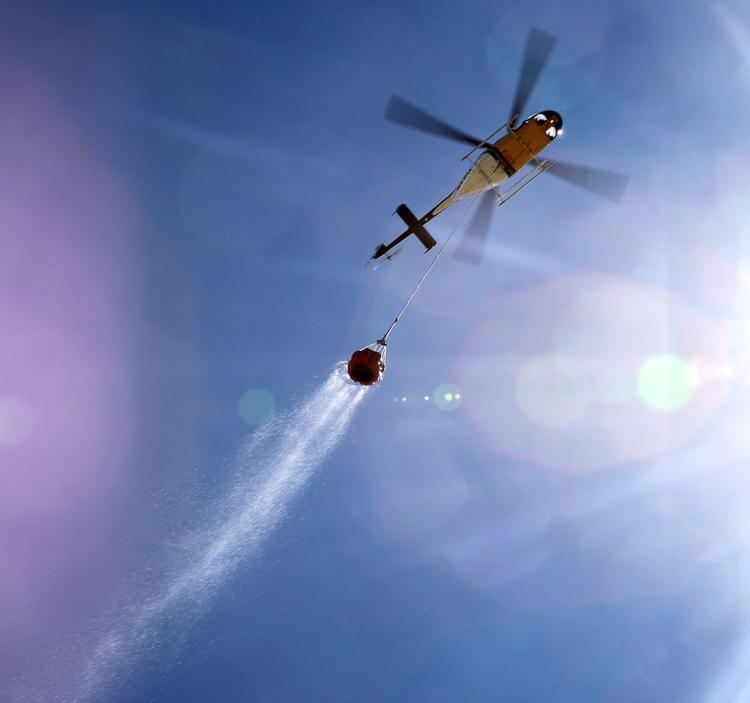 The county has asked residents to pack emergency items, have resources to sustain themselves for 72 hours, and know how to receive and stay aware of the latest news and information on the fire from local media and community resources.
Coconino County Sheriff's Office and Arizona Game and Fish Department are stationed in the neighborhoods in the "Set" stage to assist with pre-evacuation. Residents can evacuate on their own prior to an official evacuation order.
If evacuation occurs, the American Red Cross has formed an evacuation shelter at Sinagua Middle School, 2950 E. Butler Ave, Flagstaff, AZ 86004. Additional Red Cross volunteers are not needed at this time.
The stages include the Ready, Set, Go planning program for fire evacuation preparedness.
No cause for the fire has been identified at this time, but the blaze was sparked around noon on Sunday. People in Flagstaff and Coconino County have been watching plumes of smoke rise out of the Dry Lake Hills area throughout the afternoon.
Register for more free articles
Stay logged in to skip the surveys
"If people see fire, they are asked to leave the area immediately," according to a release issued by Matt Rudig, spokesman for Coconino County. The release also suggested people sign up for emergency notifications for evacuations and other notices at coconino.az.gov/ready.
The Coconino Humane Association is the designated emergency evacuation shelter for pets during the Museum Fire. For any temporary sheltering of animals during this wildfire, please call Coconino Humane Association at 928-526-1076.
"We are located off Fourth Street and Butler down the dirt road," according to Lakin Minic, a spokesperson with Coconino Humane. They ask you bring your animal's available paperwork as well as any special food or medications. Shelter staff will be working 24 hours a day during the fire to help assist the community, the release said.
The Flagstaff Equestrian Center and Golden Sage Farm has opened up their stables for people who need a place to safeguard their horses. They have filled 6 stalls with horses displaced by the fire and have 6 stalls vacant as of 6:27 p.m. However, owner Julie Sage said they had plenty of parking for people to place their horse trailers at either location.
As of the early hours of the fire, staging for fire teams was set near the Sunset Trailhead.
An Arizona Daily Sun reporter went to the Schultz Pass Road roadblock at noon, and residents were being let onto the road, but non-residents were being turned away. Those in the area were asked to avoid cell phone use to avoid interference with fire and first responder communication.
Among those working on the fire are seven engines, four fuel crews, two hotshot crews, four heavy air tankers, four single engine air tankers, four helicopters and a very large airtanker (VLAT).
Because of the blaze's complexity and the need for more resources, a Type 1 fire team is scheduled to arrive tomorrow afternoon to help with fire suppression. Tonight, local officials will discuss an Incident Attack Plan and release details tomorrow morning.
The Type 1 team is planning to take over management of the fire at approximately 6 p.m. Monday.
Governor Doug Ducey has been briefed on the Museum Fire and said he is in close contact with emergency officials as they work to contain the fire. He asked those in the area to be ready to respond to any evacuation notices.
"My thoughts and prayers are with the firefighters and first responders working to protect Arizonans, their pets and their property," Ducey said. "Thank you for your dedicated efforts."