Joe Schwartz, the new owner of KOLT 107.5, said he didn't think Flagstaff's reaction to Barney would be so severe.
Barney is equipment for an automated countdown system, now safely packed away in a box in general manager Stan Pierce's office.
The Sunnyside office and studio houses KOLT country, which first aired in 1994, along with classic rock station The Wolf 96.7 and conservative talk show The Big Talker 97.1.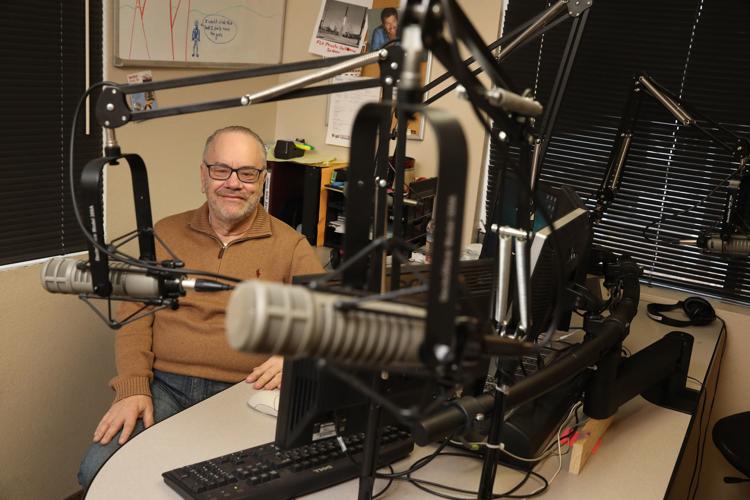 The countdown played live on KOLT for the week leading up to the station's Monday re-launch. Every few seconds, a robotic voice would announce the remaining days, hours, minutes and seconds until the new KOLT went live. In between the countdown updates, the robot spewed various monotone phrases.
The statements ranged from country song titles, to famous quotes, to some seemingly random messages. Some were playful, such as "Go Jacks," or "it might be poverty with a view, but at least we don't live in Phoenix." Others mentioned evil triumphing over good, and that "the truth is out there."
Some listeners that tuned in mid-countdown didn't know what the countdown was for, assuming everything from a station hack, to the amount of days leading up to an apocalypse.
The Flagstaff Police Department got so many calls from concerned listeners, some with mental health issues that said they were being fed subliminal messages, that they put out a notice Jan. 10. In the Facebook post, they verified that the countdown was "a marketing campaign announcing a new broadcast agenda."
Schwartz admitted that the countdown was a "stunt, for lack of a better term."
The station didn't need to halt the music, as no technical changes were actually made with the re-launch. But for Schwartz, the countdown that he called "fun" and "different" was successful.
"It got a lot of talk," Schwartz said. "But I think 99.9 percent of people had fun with it."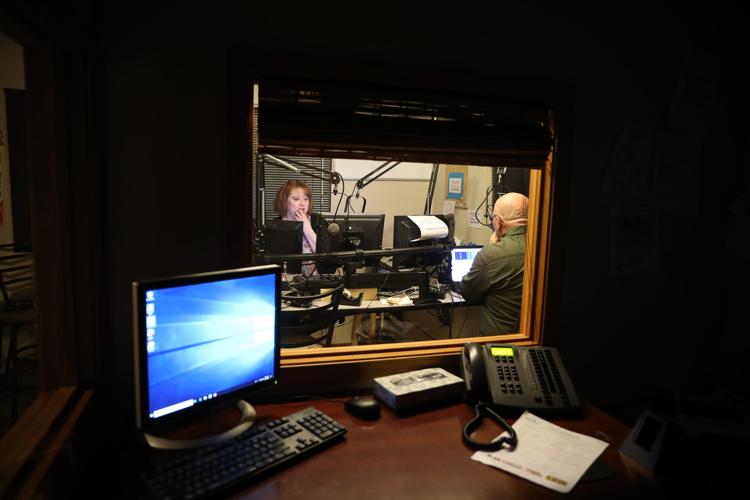 "The amount of interest garnered from media outlets, police and people show local radio is alive and well," Pierce added.
Although Schwartz said there is no way to track the amount of listeners to the station at a given time, he said based on the amount of calls they got at the studio, he thought the number of listeners was higher than usual for the week the countdown played. Schwartz said the KOLT office received 3,000 calls, with some people "screaming obscenities."
After working in the radio industry for over twenty years, Schwartz said that "nothing ceases to amaze" him anymore.
Schwartz grew up in New York City listening to all kinds of music, and then moving around the country in his early radio career. In 2004, he founded Cherry Creek Media Group in Denver. By the end of his tenure at Cherry Creek, he owned 65 stations.
In February 2016, Schwartz left Cherry Creek for Stone Canyon Media Group, which he shares with radio executives John Beck and Dana Withers. In September 2018, Stone Canyon purchased Grenax II Broadcasting's quad of northern Arizona stations.
Stone Canyon paid $925,000 for KOLT 107.5, The Wolf, The Big Talker and Rewind 92.5, which plays 80s hits out of Prescott.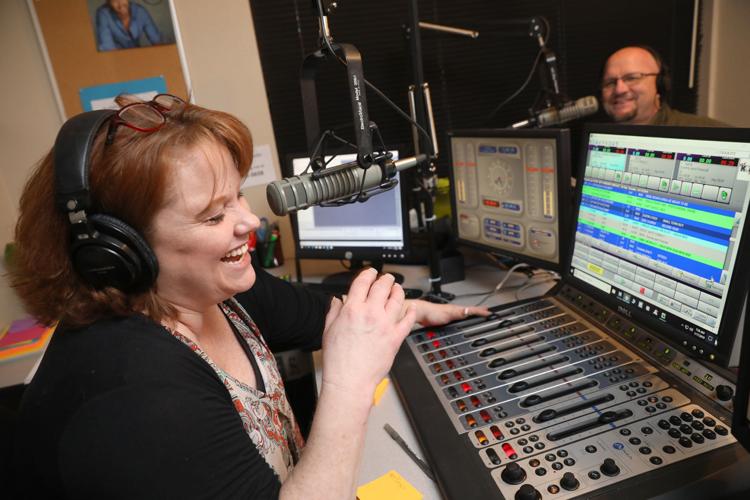 Schwartz said he had been hoping to buy the stations since 2005 when he was beat out by Grenax.
Despite going from owning 65 stations to four, Schwartz said owning the northern Arizona stations with such a wide range of listeners across an enormous area is a major challenge in its own right.
"One market is enough. I've owned too many, for too long," Schwartz said.
Stone Canyon decided to revamp KOLT, the most popular of the four stations, when their data showed that contemporary country music was the most popular of the country genre in the area.
Besides switching from older country to more contemporary, KOLT will now play 1,000 songs in a row without ads and be more involved in the community, said Schwartz.
The other big change is that the station now has a morning show, which launched Thursday.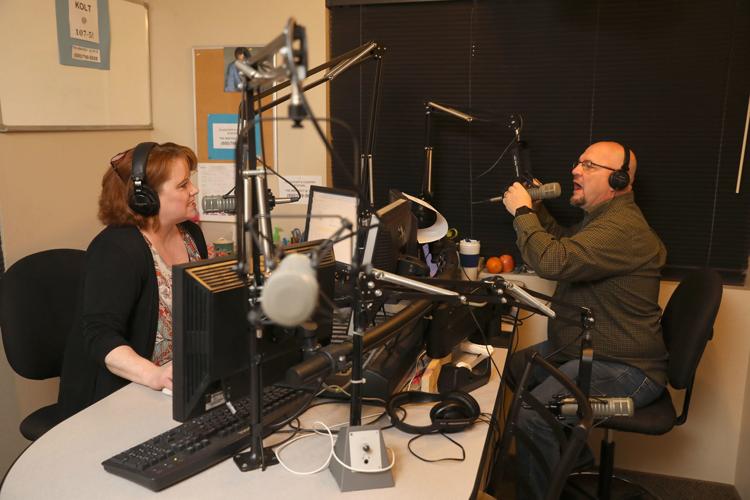 Pierce and Jenny Woodcock host the show daily from 6 a.m. to 10 a.m. Pierce and Woodcock have known each other for over ten years as fellow broadcasters and already have a rapport.
The plan for the "fun and light" show is for it to be as listener-driven as possible, said Woodcock. Listeners will call in to spill on "everything from the best cheeseburger in town to the worst gift they've ever received," she said.