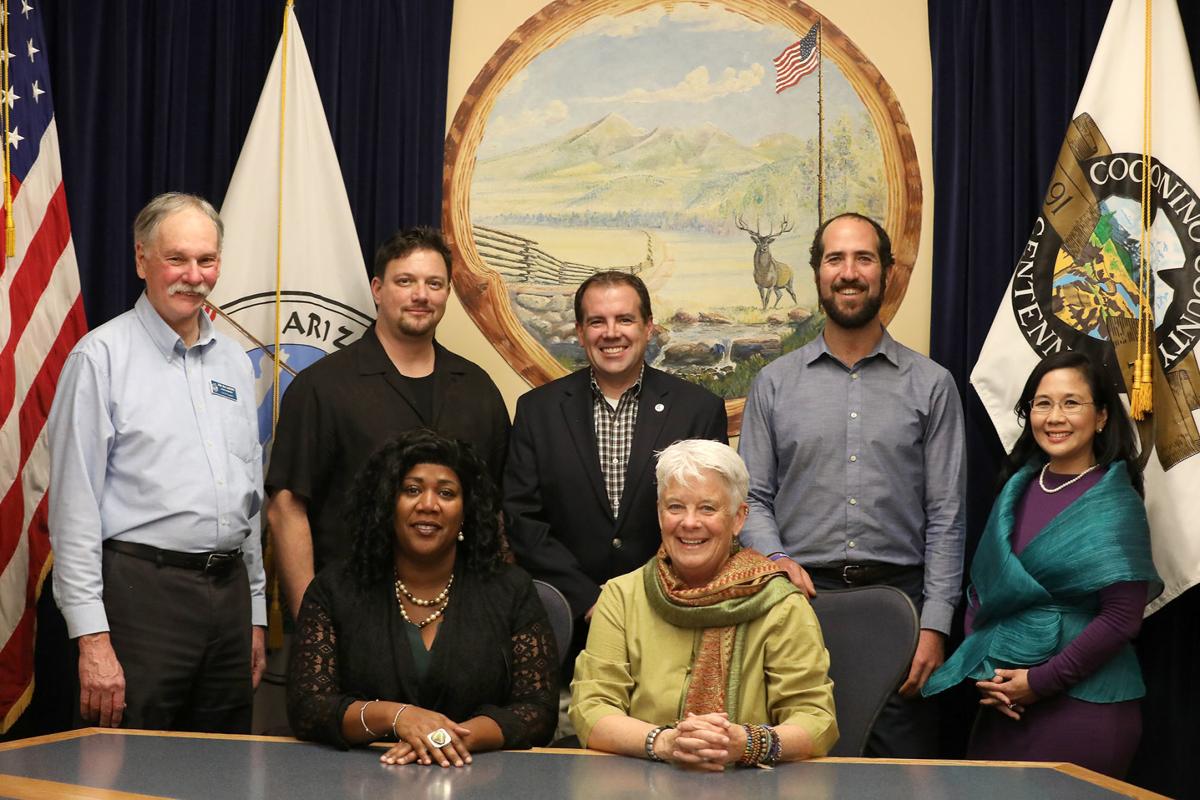 As Flagstaff City Council finalized the city's priorities when working with and lobbying state and federal lawmakers, it added language asking lawmakers for "gun sense" legislation and additional funding for education.
Language asking for additional gun control measures had already been added to the city's state lobbying priorities after the council discussed the matter this past November. But Councilmember Jamie Whelan suggested the language be added to their list of federal priorities.
Marisa Scionti, the leader of the local Moms Demand Action group, also spoke in favor of the addition.
"We believe gun violence is preventable with responsible gun ownership," Scionti said. "Here in the city, this is where we feel the effects of gun violence, and we're talking about kids being safe in classrooms, people being safe in their apartment buildings, police officers being safe on the streets. So I think it makes sense for the City of Flagstaff to say we want to prioritize this as a state and federal goal."
Most specifically, Scionti said they are advocating that legislators close loopholes in the background check system when purchasing a firearm, pass laws preventing domestic abusers from owning firearms and advocating for red flag laws.
Such laws would allow law enforcement agencies to temporarily take someone's firearms if a judge agrees they may pose a danger to themselves or others.
You have free articles remaining.
Councilmember Austin Aslan wanted to clarify whether the group was opposed to gun ownership completely and Scionti said they have no problems with responsible and legal gun ownership, but are simply trying to stop gun violence.
The majority of council seemed to agree and added the language calling for such legislation.
Mayor Coral Evans also asked if the city could add language asking for additional funding for education from the state.
The legislative priorities already included asks for additional funding for universities, but Evans said funding for other kinds of education should also be a priority.
"Last session there was money given to another community college through a direct allocation, and that community college actually serves less people than our community college system which is losing money," Evens said.
Evans also pointed out that Flagstaff residents have voted to directly fund Flagstaff Unified School District locally, but the city is not pushing for additional state funding of all education.
Councilmember Regina Salas agreed and said she would like to see early childhood development and pre-kindergarten education included in the city's lobbying efforts.
When council discussed lobbying priorities prior to the Jan. 21 meeting, discussion had mainly centered on forest restoration and local control. 
Adrian Skabelund can be reached at the office at askabelund@azdailysun.com, by phone at (928) 556-2261 or on Twitter @AdrianSkabelund.