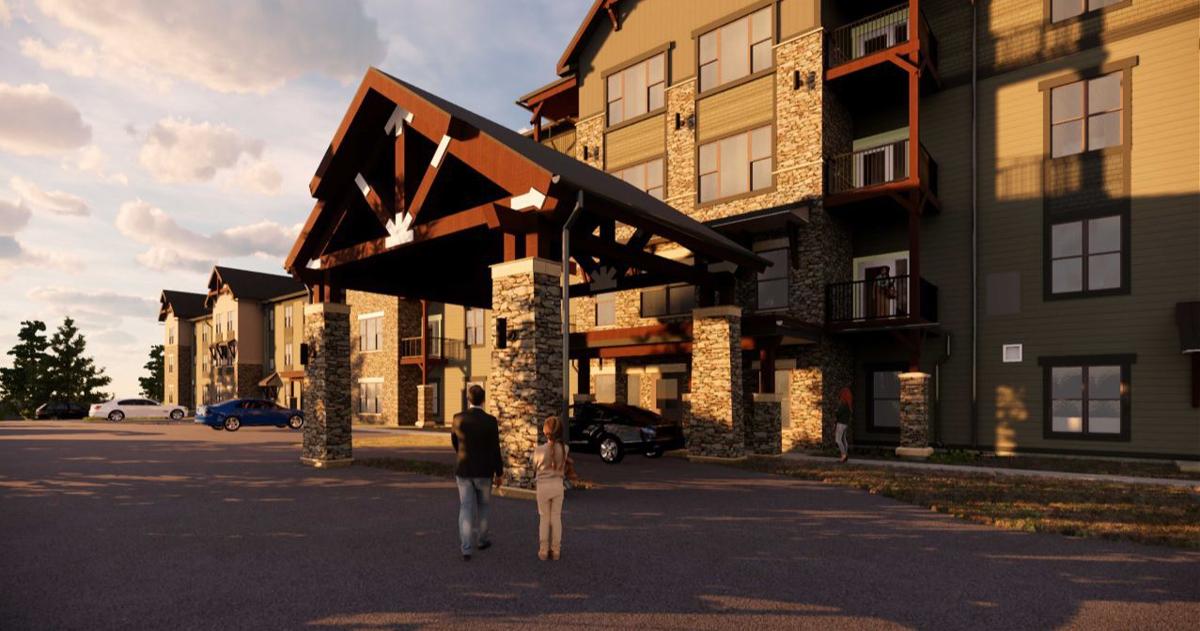 Construction began last month on a new senior living facility on an undeveloped piece of land on East Butler Avenue between the Black Bart's RV Park and the Pinehurst at Flagstaff apartments.
The 210,572-square-foot development, called The Bluffs of Flagstaff, will be run by the Texas-based Civitas Senior Living, which currently operates over 30 senior living facilities mostly in Texas.
The project is being built by the Arizona-based real estate development company Desert Land Group.
"Flagstaff is primarily known as a tourist destination, but the same elements that make it so popular with tourists also make it a prime location for retirement," Luke Still with Desert Land Group said in a statement. "We not only want to serve the local senior population but to also become a premier destination senior living community."
Civitas spokesperson Cami Bachman said they expect to open the facility in February of 2021 with construction finishing shortly before that.
The building will be comprised of three wings for different styles of living including memory care, assisted living and independent living, according to city documents.
The assisted living and memory care sections will both be three stories tall and contain 18 memory care units and 64 assisted living units.
The structure for independent living will be four stories tall and have 121 one-, two- and some three-bedroom units, Bachman said.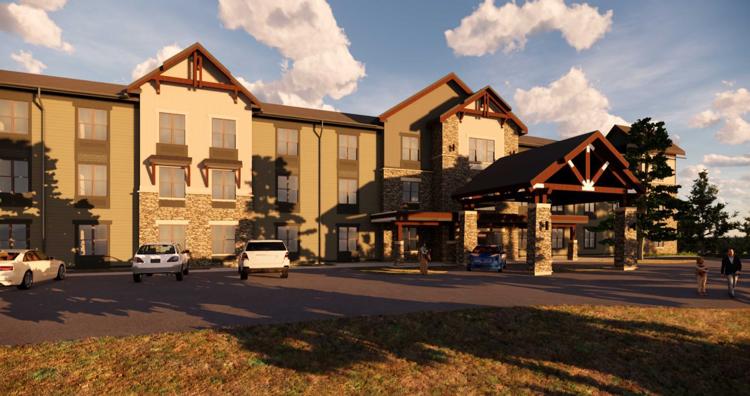 Bachman said they expect their rates to begin at about $3,300 a month but rent will also depend on the floor plan rented out. That also includes utilities, weekly housecleaning, weekly laundry and a number of included amenities.
Those amenities include a courtyard, dog park, indoor pool, putting green, a lounge and bar, a gym, an outdoor cooking area and restaurant style dining as well as activities for residents to take part in.
Individual units will also include kitchens with stainless steel appliances where residents can cook unless they want to eat at the internal restaurant.
The development will have two exits onto Butler Avenue and include 194 parking spaces with both some covered spaces and garages, according to city documents.
Bachman said they wanted to build a development in Flagstaff because of the recent growth the city has seen, echoing a statement from Civitas CEO Wayne Powell.
"We are also looking forward to being a part of the steady economic growth Flagstaff has experienced over the last several years," Powell said. "Not only will our community offer seniors a great living experience, but it will also bring a variety of new economic and employment opportunities to the area."
Bachman said they plan to have between 100 and 150 employees as nurses, house cleaners, cooks and a handful of other even more specialized positions.
They are also giving the city money to help offset the costs of road improvements and a new water line that will need to be extended into the area from the north as more development moves into the corridor of Butler Avenue between the freeway and Fourth Street.
Directly across from the construction of The Bluffs on the south side of Butler, the development Woodshire on Butler is also in the works. That development is on about four acres of undeveloped land and will have 50 condominium units.
To the east, at the intersection of Butler and Fourth Street, developers are also working on two other developments.
An apartment building called Flagstaff at 4th, potentially with commercial space, is planned for the area on the northeast corner of the intersection. Kitty-corner to that, the company Capstone Homes is developing the Canyon Del Rio project, which will cover a 270-acre swath of land to the south and is predicted to have as many as 1,100 single family homes and apartments.
Commercial is also planned as part of Canyon Del Rio just near the intersection of Butler and a to-be-extended section of Fourth Street.
Adrian Skabelund can be reached at the office at askabelund@azdailysun.com, by phone at (928) 556-2261 or on Twitter @AdrianSkabelund.
Be the first to know
Get local news delivered to your inbox!