A member of Congregation Lev Shalom arrived at the east side synagogue on Monday and discovered it had been defaced with graffiti.
Lanny Morrison, president of the Board of Trustees at the synagogue, said the graffiti likely happened sometime between Sunday afternoon and early Monday morning. Three tags were drawn on a synagogue window, and the front and back of a sign for the synagogue in front of the building. Morrison said it is not the first time Congregation Lev Shalom has been vandalized.
"There have been multiple times where this kind of thing has happened," Morrison said. "We've had broken windows. We've had cement flower pots and flowers stolen. Solar lights have been taken multiple times. Each time we report it to the police to have it investigated."
On Monday, officers went to the synagogue to investigate, took security camera footage and removed the graffiti. Morrison said they also reported the incident to the Anti-Defamation League, which focuses on preventing antisemitism. The synagogue has been reporting to the organization since last year. In the past, the synagogue has had its windows broken and threatening notes left inside it. 
You have free articles remaining.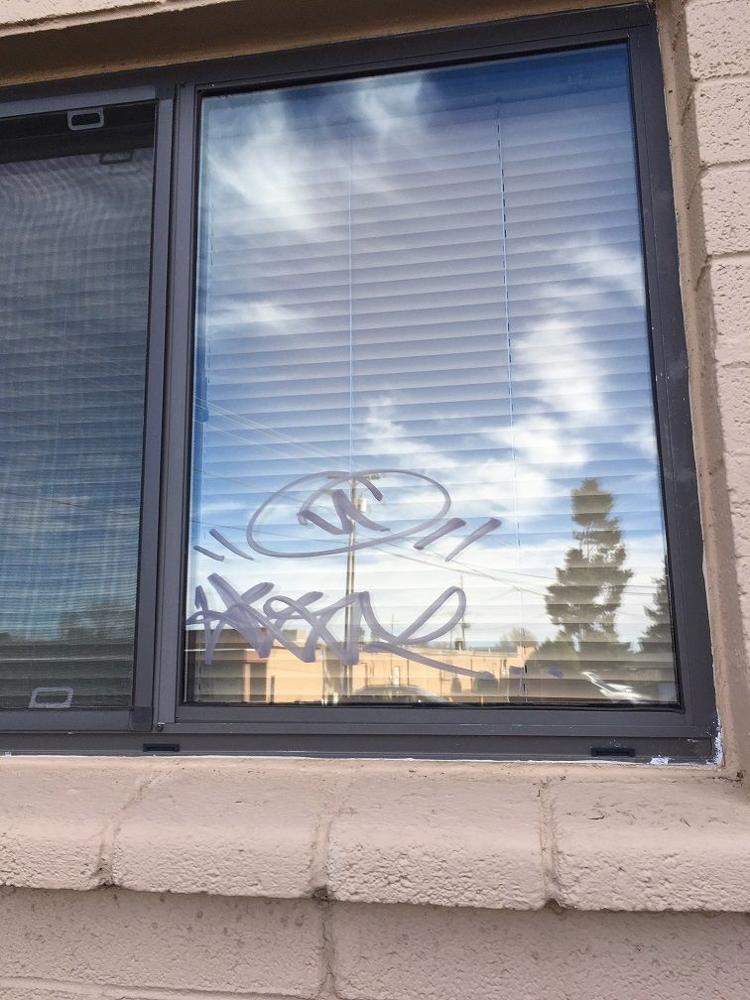 "Any time a religious institution is vandalized in any kind of way is a potential hate crime," Morrison said. "We have been at our location for more than 20 years. We have just seen an increase in vandalism and we have to be very vigilant about what is going on."
Last month, a vandal broke into Chabad of Flagstaff's Molly Blank Jewish Community Center construction site in west Flagstaff and drew swastikas on the walls.
"This came, additionally to Molly Blank, on the heels of the Violins of Hope event that we led for the community," Morrison said about the show that featured revived Holocaust-era- instruments. "It involved the inter-religious communities of Flagstaff coming together and standing up to hate. And we will continue to do that."