Amanda Acheson, sustainability manager for Coconino County's sustainability building program, is one of many working in Flagstaff to reframe the idea of sustainable housing and make it more possible for average homeowners.
One of the impacts of sustainable housing are the environmental advantages, due to the use of renewable resources rather than fossil fuels. The county's sustainable building program provides resources that help the environment and the economy with savings in utility costs, because sustainable building is about more than environmental costs.
"Sustainability is balancing environmental, social and economic considerations now and into the future," Acheson said.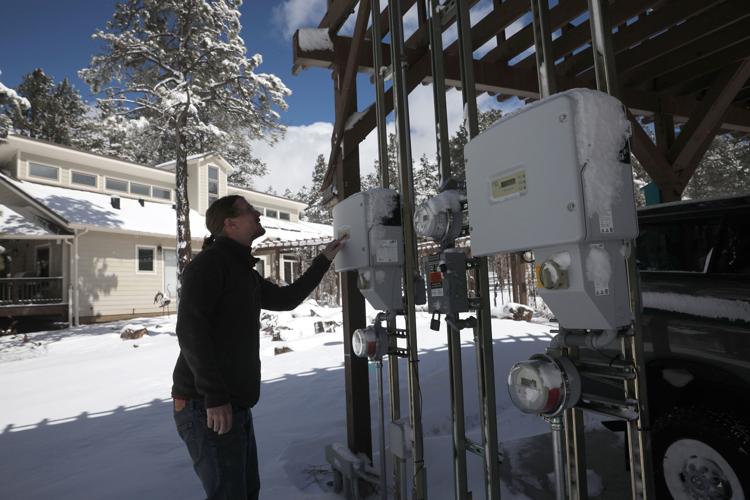 When people put in more efficient systems in their homes or businesses, there are typically higher expenses up front, Acheson said -- but there is a return on that investment. As a home or business becomes more efficient, they use less utilities, which saves money in the long run.  
"It's not just about building affordable housing for today, but it's building affordable housing for tomorrow," Acheson said.
According to Acheson, the sustainable building program provides free consultation about how to incorporate eco-friendly development methods into their project. Representatives meet with residents and business owners to advise them through the process of making their building more environmentally compatible.
The program offers building materials so they can achieve their specific goal. Once participants meet minimum sustainable requirements, the program grants them certification with the Sustainable Building Award Plaque, which officially recognizes the building as a model for the community.
Sustainable buildings have become more abundant in Coconino County as more people in the community want efficient and sustainable homes. The sustainable building program has certified 160 homes in the last 12 years and is currently working on about 20 projects this year.
Individual investment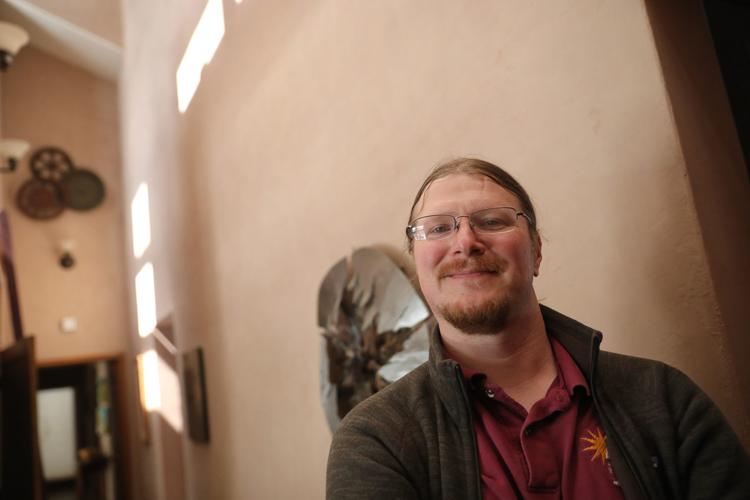 Aside from government organizations, there are some local companies that are dedicated to constructing eco-friendly buildings. Tom Elsass, the owner of Ezra Builders, said they use materials and practices that benefit the environment.
"We focus on keeping the materials as natural as possible," Elsass said. "We try to avoid plastics. We're trying to be smart about the material that we're using."
According to Elsass, spray foam is used for insulation throughout the industry, which can lead to major health issues. His business often uses cellulose insulation, which is made from 85 percent recycled content without carcinogens.
When building a home, they also implement advanced framing techniques, also known as optimum value engineered framing. This technique reduces the amount of lumber used in a home by 15 percent. Elsass said the importance of creating a healthy living space is vital for everyone.
"We typically spend most of our day indoors, so the healthiness of our surroundings is going to be crucial to people," Elsass said.
Another company that specializes in this field is Architectural & Environmental Associates. Founder Carl Ramsey said his business also builds environmentally sustainable buildings, but uses different methods.
They work with the existing terrain, without doing an excessive amount of excavation, and try to use the surrounding plant life for decorating. They also install water-saving toilets, faucets and shower heads.
Moreover, Ramsey said that Low E glass is useful for windows. This type of window is speckled with microscopic aluminum so when the sun hits it, the light is reflected away from the building.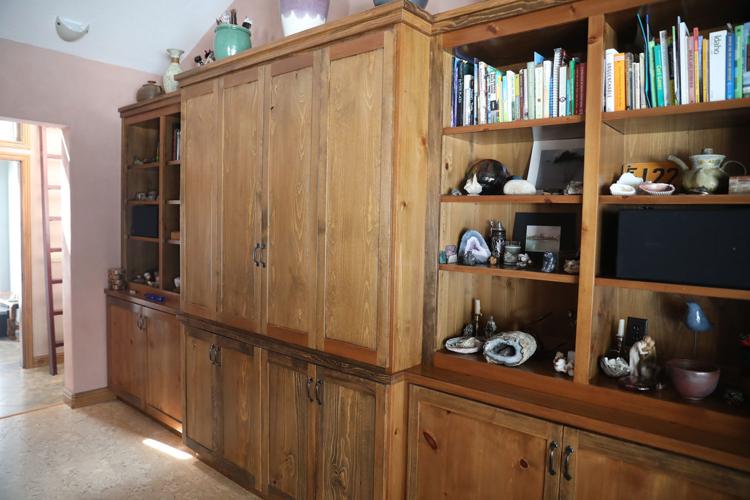 Ramsey's own home is sustainable as well, using rainwater harvesting, solar panels, a hot water storage tank and recycled tire bricks. 
"I wanted to completely diminish any burning in my house. It's completely powered by the sun," Ramsey said. "It works pretty phenomenally."
Alan Francis is a Flagstaff resident who has spent a considerable amount of time ensuring that his home is a net-zero energy building. This means that the amount of renewable energy generated by the building is equal to the amount of energy it uses, resulting in minimal environmental impact.
Francis is a professor at Northern Arizona University, and teaches civil engineering, environmental engineering and construction management. He built his home based off a model house he created while completing his thesis on a master's degree in building science.
Francis said he bought local cinder blocks to construct his home and lined plenty of insulation on the outside of the blocks. The building stores the sun's energy during the day while slowly releasing the heat energy throughout the evening, which essentially heats the home for free. 
Francis said it is vital for everyone to move in this direction. He said constructing buildings with the goal of net-zero energy by the year 2030 is necessary, otherwise there will be more emissions than the global climate can handle without causing drastic changes around the world.
"We're going to drag our feet, but something is going to happen that will cause a massive shift in how buildings are constructed, and it will happen fast," Francis said.