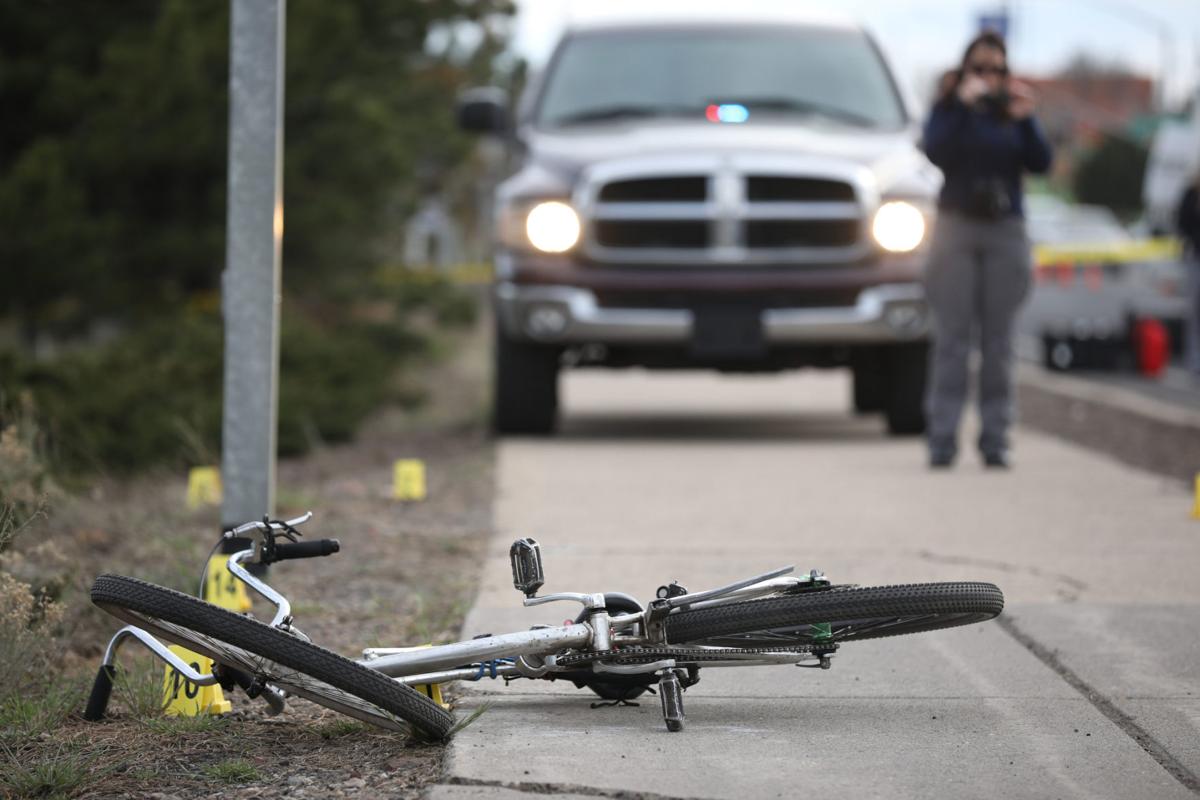 The Coconino County Attorney's Office has declined to charge a Flagstaff Police Department officer for shooting a man in the neck during an arrest on Route 66 last April.
Officer Nick Rubey shot Matthew Dearing after he resisted an arrest for an active warrant and temporarily blinded the officer with pepper spray on April 8, 2019. Rubey fired at Dearing and struck him in the neck. Dearing was taken to the Flagstaff Medical Center and survived his injuries.
Law enforcement officers are given additional protections to use deadly physical force, or in this case officer Rubey's firearm, under Arizona law. Officers are allowed to use firearms under the law to defend himself or another from what the officer believes to be the use or imminent use of deadly physical force.
If the case had been taken to trial, prosecutor Bryan Shea would have to prove that when Rubey fired his weapon he did not reasonably believe that his life was being threatened.
The Northern Arizona University Police Department investigation into Rubey's actions showed that when the officer approached Dearing, he had a knife on his bicycle. After seeing the knife, Rubey can be heard on released police video asking "Do you have any other weapons on you besides the knife that's on your bike?"
Dearing admitted to having more knives on him, according to the report.
After the officer grabbed Dearing and told him he had a warrant for his arrest, Dearing resisted the arrest.
Rubey tried to hit Dearing's eyes with pepper spray and missed. Rubey then alleged to investigators he saw Dearing "digging into his waistband" and pulled out a weapon Rubey alleged he thought was a knife, according to the investigation.
The officer said he saw Matthew rotate the object in his hand, thinking he was pulling it out to open it with one hand.
"You drop that knife right now!" Rubey yelled.
"I don't have a knife," Dearing said as pepper spray shot Rubey in the face. Rubey was mainly hit by the spray on the left side of his head and left eye, but it also impacted his right eye; he raised his gun and shot Dearing in the neck, according to the investigation.
Rubey and an officer treated Dearing's neck wound until medics arrived when he was taken to the hospital.
Shea cited Rubey's announcing the warrant for Dearing's arrest as his lawful reason to take him into custody.
If prosecutors were to pursue charges against Rubey, Shea wrote he would expect the officer to testify. If he did, the officer would testify that, after being blinded, he believed he could have his firearm taken from him or could have been injured by the multiple knives Dearing had in his possession.
"The state would be hard pressed to show that Rubey was unreasonable in his belief that he was facing the imminent use of deadly physical force at that point," Shea wrote.
Be the first to know
Get local news delivered to your inbox!