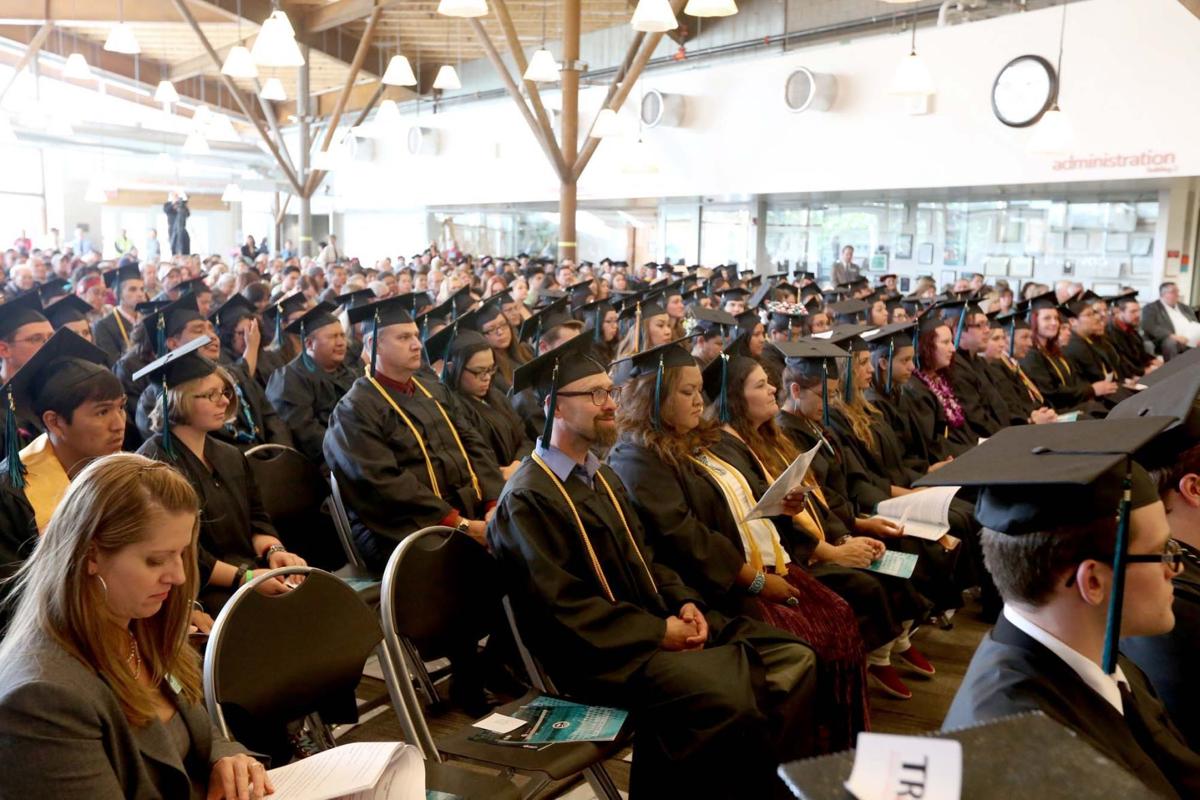 Community college to university transfer students in northern Arizona now have a way to complete their lower-division liberal studies courses from home through Coconino Community College's online Arizona General Education Curriculum (AGEC) certificate.
This month, CCC will launch its fully online AGEC-A certificate program, a 35-credit curriculum block of courses that fulfill general education requirements at all three state universities. It also marks the first major step in CCC's digital expansion efforts.
CCC Associate Provost Gonzalo Perez said, "We want to start small, with baby steps, but we have big visions. We just have to make sure we take those steps and plan accordingly."
The online certificate will allow the college to better reach rural students as well as those with schedules that make it difficult to attend classes in person.
Kenisha Manley, former CCC student and assistant to the Associate Provost, explained that the benefits of this program will be widespread.
"CCC serves nontraditional students. Our students in rural areas, we haven't forgotten about them, and we're making strides to try and serve them," she said. "A lot of the students we have currently are parents or they work full time or have two jobs, so I think the online certificate would also help those type of students."
The AGEC has three distinct certifications (A, B and S) that were established in the late 1990s to create a standard for transfer students. It ensures that, because not all classes are created equal, these students would not lose their completed lower-division credits when transferring to Northern Arizona University, Arizona State University and the University of Arizona. Courses instead transfer as a block, with additional university coursework based on institution and major. Completion of the AGEC with at least a 2.5 grade point average also guarantees admission to these universities.
The AGEC-A is designed for future liberal arts majors, but it is the most versatile of the AGEC certificates, compared to the AGEC-B for business students and the AGEC-S for science and STEM students. Manley said she was able to apply her AGEC-A certificate to a degree in biochemistry. At CCC, about 80 to 90 percent of AGEC students choose the AGEC-A; 169 students completed their certificate last year.
Courses required by the AGEC-A include introductory English, mathematics and sciences courses, as well as those promoting awareness in history and ethnicity, race or gender.
"It's a program you can use to transfer to the three universities and you can also use it in some cases to combine with other community college courses," said Brian Francis, CCC director of Advising and Career Development. "Most students that are going into NAU, ASU or U of A are focusing on completing an AGEC and a lot of that will be the AGEC-A, but it could also be the AGEC-B or AGEC-S."
He added that AGEC is appealing to students because, even when online, community colleges will have smaller class sizes than similar courses at a university.
Other colleges throughout the state also have one or more of these certificates available online. Pima Community College offers both the AGEC-A and -B, for example, while Mesa Community College offers all three types online.
ONLINE EXPANSION
The CCC team -- including Perez, using his experience as a chief innovation officer -- is working to provide more online programs to students in northern Arizona.
Perez says the next phase of the project will be to offer entire degree programs online.
Specifically, the college will work toward online degree programs in areas like psychology, sociology, and hotel and restaurant management because they build off of the AGEC-A certificate and many of these courses are already available online.
This is a more logical next step than offering the other two AGEC certificates online because of their substantial math and science requirements, courses proven to be more challenging for online learners, Perez said.
"We have seen more success in the arts, and we want to address that first before we move forward. We want to make sure those courses are pleasant experiences," he said.
Much of that experience is dependent on bringing the face-to-face communication occurring for on-campus students, both in and out of the classroom, to the Internet. Perez says the team will be developing these projects – which could include live video interactions with faculty, advisors or tutors – this spring to implement them in the fall semester.
Orientation services will also be targeted to these online-only students.
"You just can't assume that if a student can get on the internet that they will be a good online student. There's an additional skill set, there's an additional layer that they need to be prepared for, so we're working on a module to make [orientation] really robust to ensure a student a good pathway to success," Perez said.
CCC is expecting to see a 10 to 15 percent increase in online enrollment through this new option.