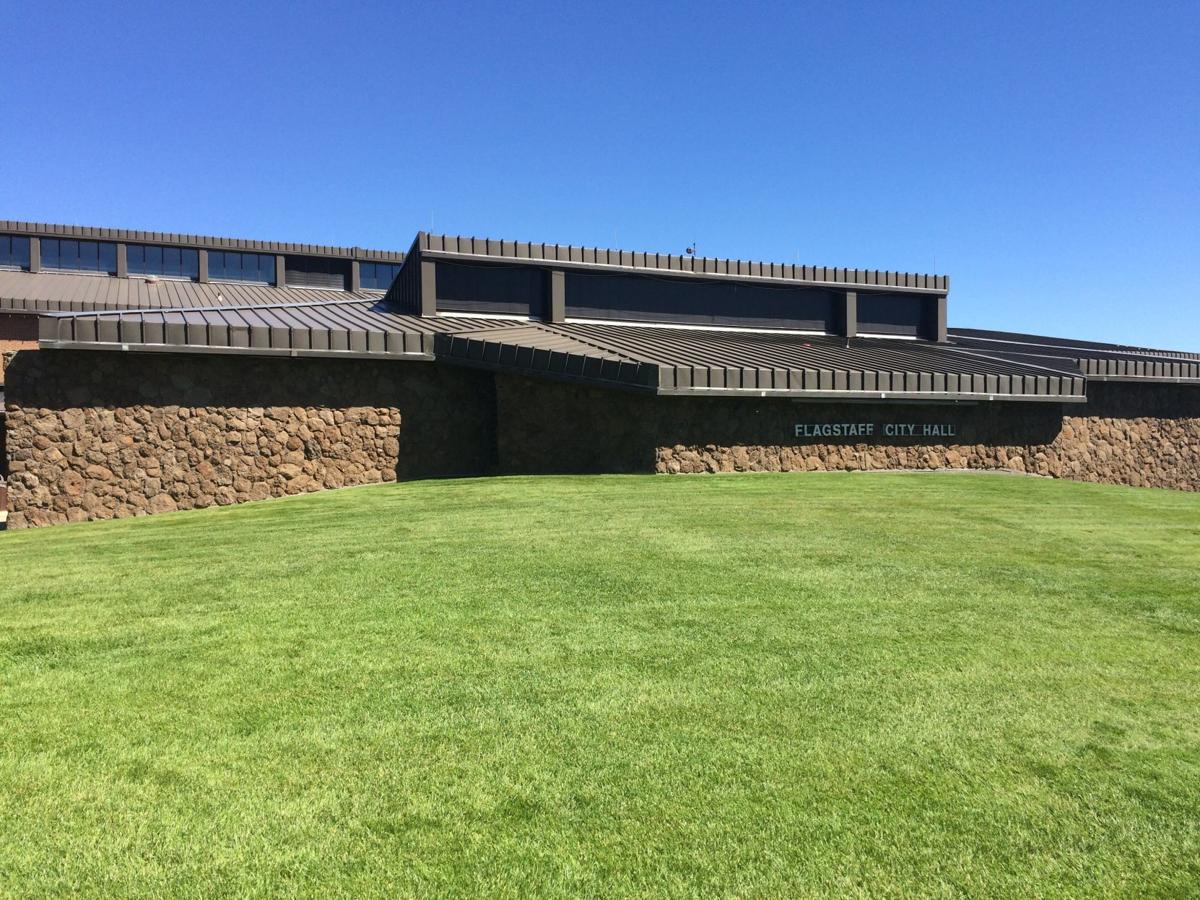 As Flagstaff continues to grow, so does its need for water. But now the City of Flagstaff is looking to create a new water master plan in hopes of ensuring the city has an adequate supply of water far into the future.
City Water Resources Manager Erin Young told Flagstaff City Council on Tuesday night that the plan, which they expect to be completed within the next year and a half, will examine a number of water management strategies policymakers may choose between.
"One of the big takeaways for the community I think that will come from this is an idea of a sustainable Flagstaff and how water supports a sustainable Flagstaff," Young told the council. "We only have so much water. […] What's the best use of that water in terms of commercial development, industrial development, more residential."
City Water Services Director Brad Hill also said the plan will give policymakers more quantitative data to work with when making decisions about city water policies.
Several outside consultants will help with the plan, including water experts from Brown and Caldwell, WestWater Research and Southwest Decision Resources.
Young said as the consultants and city staff look to begin work on the plan, they are being conservative in how soon the city may need a new water source. They are assuming the city grows at a more rapid than normal rate and that residents use more water on average than they do now.
Young said they are working off the mindset that the city may need a new water supply by 2034, even though the city's updated water conservation plan -- which Council discussed last year -- has promised to delay that need until as late as 2048.
Developing the plan in this way may also help account for the unexpected, such as the potential loss of the city's surface water sources due to extended drought, Young said, adding it also puts the city in a better position when facing climate change.
"We don't want to base things on a lower starting point because then we may get ourselves in a situation where all of a sudden we need water and we want to be ahead of the curve," Young said.
The plan will examine the cost of drilling and operating additional wells to pump groundwater, as well as rates of recharge for the local aquifers, according to the scope of work. But the plan will also consider more radical strategies including the use of reclaimed water to recharge aquifers, and even direct potable reuse of reclaimed water.
The plan comes as the city continues to look at ways to delay the need to bring water from Red Gap Ranch, a project that is estimated to cost as much as $200 million.
Vice-Mayor Adam Shimoni hopes the plan reveals more ways the city can postpone, or even eliminate, the need to tap Red Gap Ranch.
"Pushing forward a plan that's as if we don't have Red Gap Ranch in our back pocket so that we don't need to bring on that cost," Shimoni told city staff Tuesday.
Mayor Coral Evans also wondered if the city could trade the water rights it has at Red Gap Ranch for other water sources that could be identified through the study, or if the city might be able to find a way to partner with other groups in building the necessary infrastructure to bring water from the ranch to Flagstaff.
Adrian Skabelund can be reached at the office at askabelund@azdailysun.com, by phone at (928) 556-2261 or on Twitter @AdrianSkabelund.
Be the first to know
Get local news delivered to your inbox!