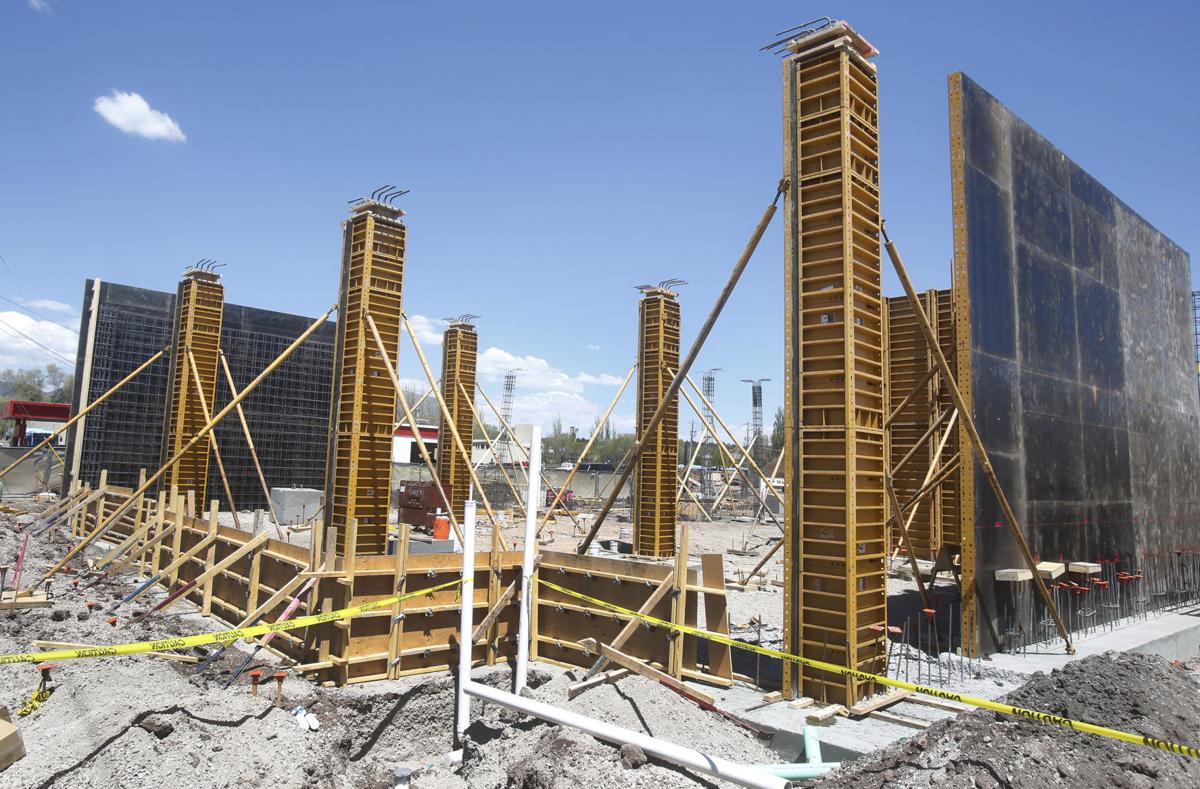 City officials are proposing changes to Flagstaff's zoning code that would limit the height of new developments in certain areas of the city, and would allow for better control where large developments are and how they are built.
The changes are the first in a series of zoning adjustments staff is looking to make in the aftermath of the Hub development that caused a public outcry over what and where developers could build in Flagstaff.
The proposed changes originated in the city's high-occupancy housing plan that city council passed last year. City zoning manager Dan Symer said given the topic, staff is planning for extensive feedback from the public so any issues can be addressed before council is asked to pass potential changes.
Among this round of alterations, city staff is looking at the height of development in select parts of the city, Symer told the city's planning and zoning commission earlier this month.
Limits to regulation
Although members of the public have long pushed for the city to put stricter regulations on developers, the changes could land the city in hot water.
A state law strongly protects the rights of property owners against changes from a municipality that could potentially lower the value of the property. In 2006, Arizona voters passed Proposition 207 -- which requires a municipality to reimburse a property owner for any lost property value that is caused by city action, such as a change in zoning.
Alternatively, a property owner can choose to stay with the city's prior zoning and not go along with the change as a way to avoid a loss in property value.
This can create a sort of Swiss cheese effect in city zoning, making them inconsistent.
However, Flagstaff's comprehensive planning director Sara Dechter said property owners only have three years either to remain in the old zoning or request compensation.
Symer said staff is doing their best to work around the proposition, but ultimately it will be council's decision to change the zoning and potentially open the city up to that risk.
"Prop 207 is a consideration council will have to make, it's something we've got to keep in our minds," Symer said.
There are ways the city might be able to build trade-offs into the zoning changes that make property owners feel the changes are worth it.
"Sometimes were able to build in trade-offs. [Staff can say to a developer,] 'Yeah were reducing this, but were giving you that. Is there a good enough value in that?'" Symer said.
Proposed height adjustments
When it comes to specific changes regarding the height of new builds, the proposal would lower the height of buildings in the community commercial zone from a max of 60 feet to a max of 45 feet. In practical terms, Symer said the change would reduce the height of most developments from four or five stories to about three stories.
That zone allows for both commercial and residential buildings, and spans sections of the city north and northwest of Flagstaff's downtown and in much of the Southside both north and south of Butler Avenue.
Symer said the city has mailed all property owners in the areas that would be affected by height information on the proposed change and so far, the feedback staff has received has been supporting of the lowered height.
Even after these changes are passed, there may still be a period that developers may be able to build 60-foot buildings in some of the affected areas. That's because in parts of Flagstaff, the city has two kinds of zoning codes from which developers can choose.
In and around the downtown, developers can also build under the city's transect code, which may still allow the construction of taller buildings.
The Hub was built under the transect code, although Symer said council has directed city staff to make similar changes to that code as well. Proposed changes to transect code are expected in the next few years.
Adrian Skabelund can be reached at the office at askabelund@azdailysun.com, by phone at (928) 556-2261 or on Twitter @AdrianSkabelund.
Be the first to know
Get local news delivered to your inbox!