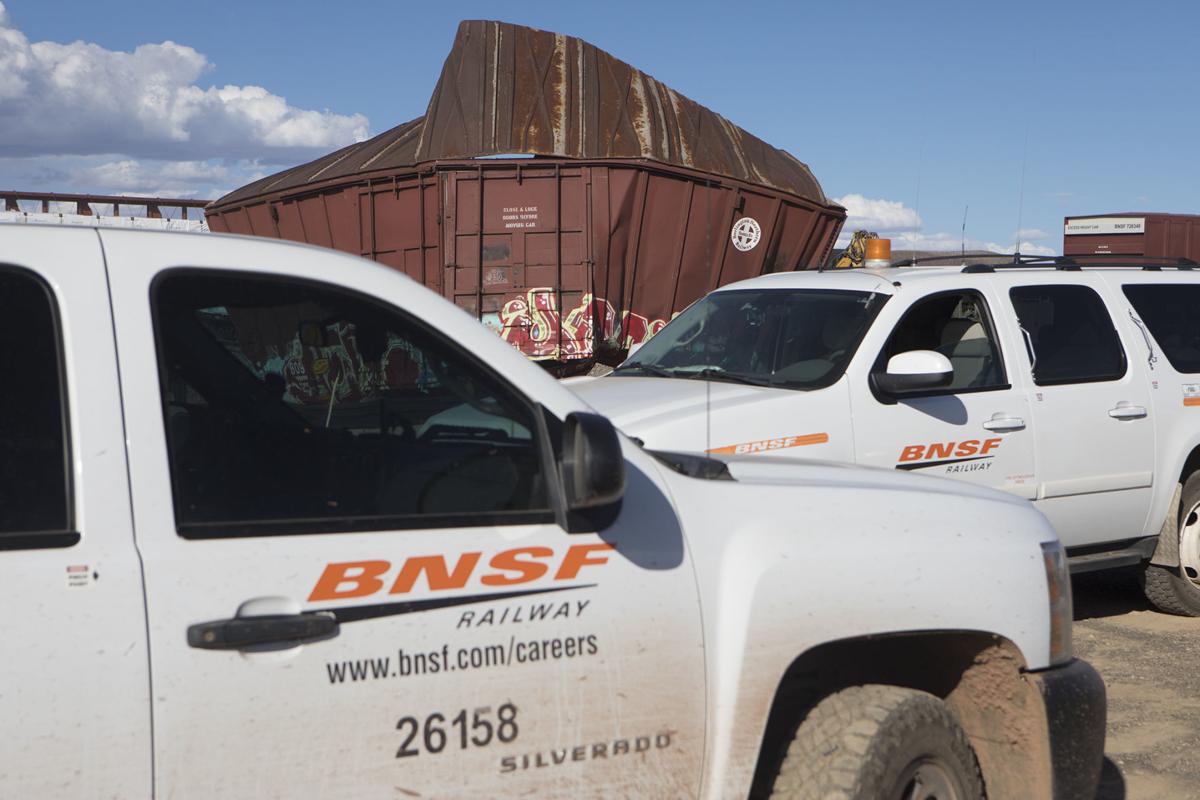 Update: All lines were reopened Tuesday night.
After 14 freight train cars derailed east of Flagstaff on Monday morning, Burlington Northern Santa Fe (BNSF) Railway is working to open both rails by Tuesday night.
The first rail opened at 11 a.m. this morning. Workers plan to clear the second rail by late Tuesday night, according to Lena Kent, BNSF spokeswoman.
The company's train derailed near the Twin Arrows Casino Monday morning and caused delays for Amtrak passengers and BNSF cargo traveling the long line between Chicago and Los Angeles.
No injuries were reported and no chemicals were spilled, Kent said. An Amtrak passenger train could be seen halted near the Flagstaff station throughout the day on Monday.
Officials say it is not clear why the train derailed, and are investigating the cause. Kent said the cause may not be known for some time.
Any cargo that can be placed on a train again will be, and moved out of the area, Kent said. An Arizona Daily Sun reporter who went to the scene of the derailed train saw large trucks and cranes at the scene to assist with handling the cargo.
Be the first to know
Get local news delivered to your inbox!