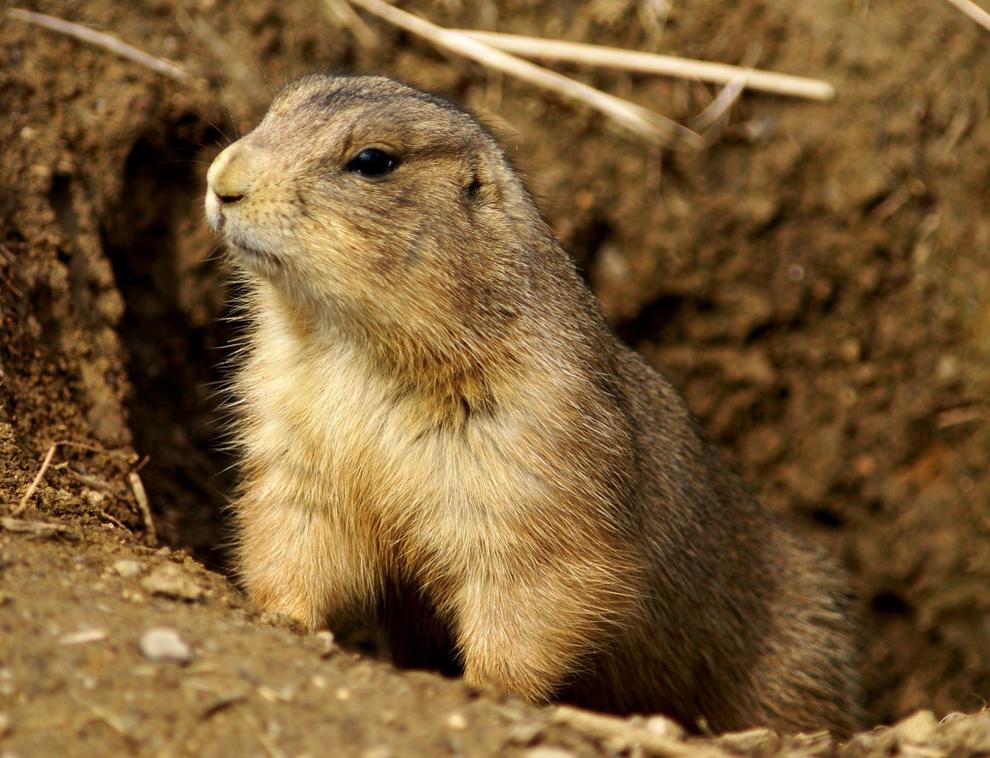 Chances are you've probably heard the unique warning bark of the Gunnison prairie dog while passing by a shrubby, grassy area around town. These highly social burrowing ground squirrels have 11 distinct barks for a variety of predators. Unfortunately, the prairie dogs don't yet have a warning call for "300-acre housing development is about to start construction, destroy our habitat and trap us under swaths of cement for eternity."
In Flagstaff, the habitat loss that the prairie dogs face is exacerbated by the town's seemingly never-ending construction projects. Oftentimes, new buildings are set to be established right on top of the prairie dog's intricate tunnel-structured homes.
However, there is a light at the end of their tunnels.
Many local prairie dog colonies are being rescued and relocated before construction begins above them. In July, an 8.7-acre area off of Route 66 that spans from Fourth Street to Postal Boulevard underwent a prairie dog translocation. A total of 104 prairie dogs were humanely removed from the land, which will allow local developer Karan Patel to start building a Holiday Inn there this fall.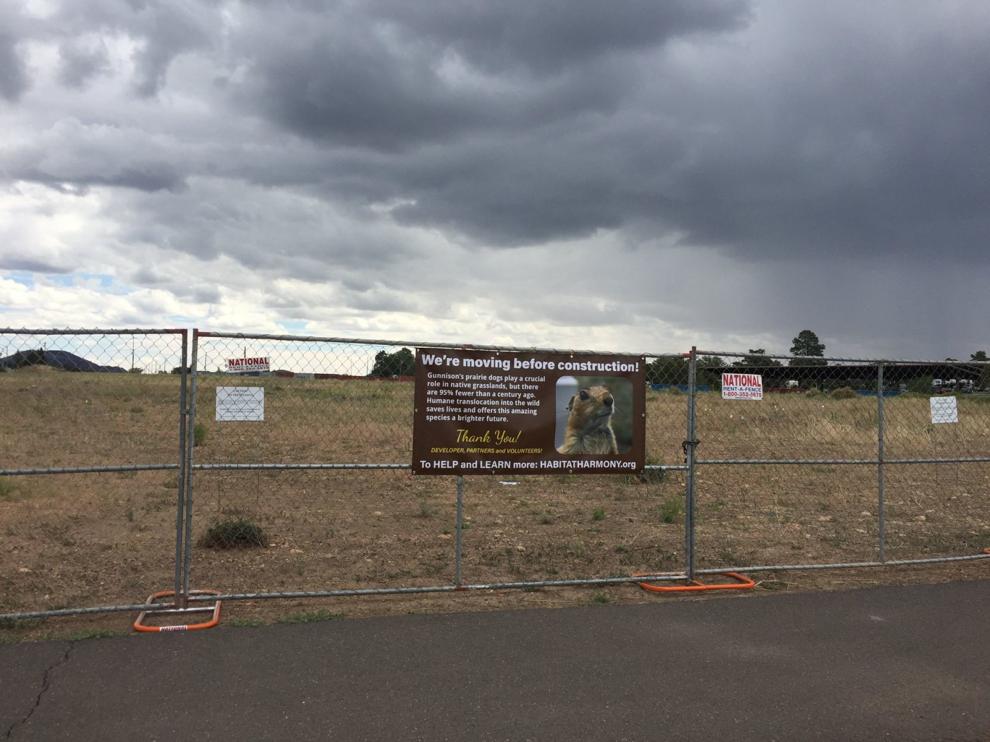 When local wildlife advocacy group Habitat Harmony found out Patel was developing the land, they sought him out to inform him of its current inhabitants. The nonprofit group had determined that a colony was living within this site using their prairie dog boundary maps on GPS. (A version of the maps are also available to the public on the city website.)
If Patel had started construction on top of the colonies, the prairie dogs would almost certainly die, according to a Habitat Harmony handout. The animals would either be "crushed or suffocated to death by site grading ... or predation if left above ground without access to their burrows."
Patel, who recalled once nearly getting in a car accident after swerving to avoid hitting a prairie dog, agreed with the translocation plan. But $10,000 is still a hefty price to pay for any animal-lover. Since there are no formal laws against building over prairie dog colonies, the city of Flagstaff can't tell private land-owners they need to relocate the animals before building, but city officials work with Habitat Harmony to encourage and facilitate translocation.

Ultimately, the decision to translocate must be a voluntary one from the land-owners, who are also asked to pay the majority of the funding. The original asking price for translocation on Patel's land was over $15,000, but some contributions were made by Arizona Game and Fish along with local donors. Emily Renn, Habitat Harmony's president, says the money helps pay for bait, transport, supplemental fees and tools to help the prairie dogs acclimate to their new environment.
That new home is 100 miles east of Flagstaff at Petrified Forest National Park. Here, the prairie dogs joined 13 other small colonies and have started burrowing – a good sign.
Renn called the park a "priority site" for the at-risk animals. The native grasslands of the park are rich resources for them, according to Renn, and the fact that it is protected land means no more pressures of an urban existence. The forest also happens to be ideal for the endangered black-footed ferret, the prairie dog's main predator, which the park is hoping to reintroduce to the forest.
REMOVAL OPTIONS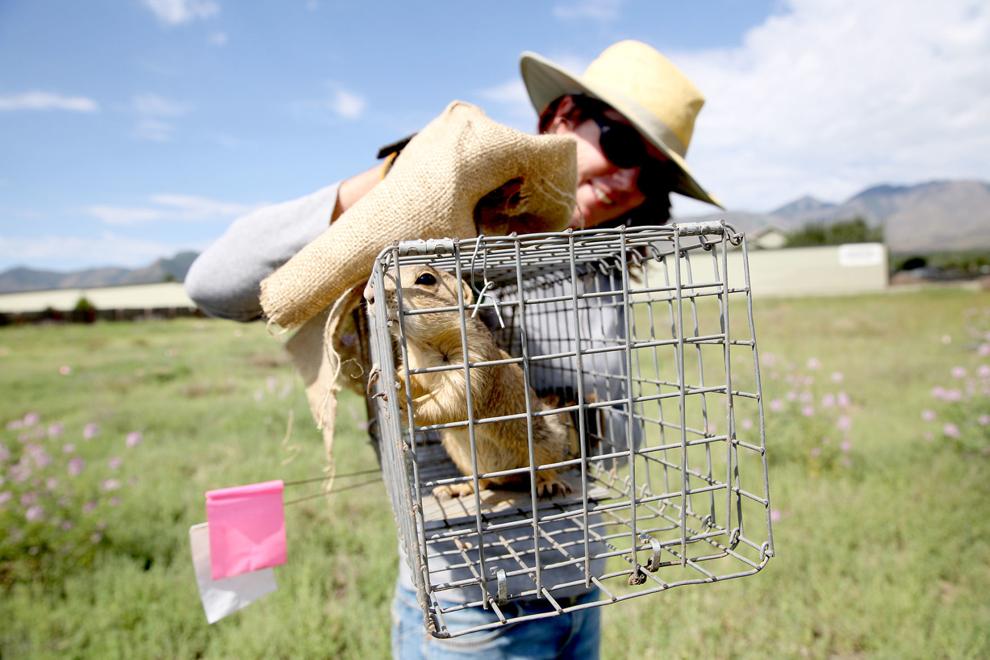 The Petrified National Forest was also the relocation site for dozens of prairie dogs that were moved before Timberline Firearms and Training was built in August 2016. During the Timberline removal, prairie dogs were flushed out of their tunnels using sudsy water from tubes. Shawn Newell, Habitat Harmony's past president and current translocation publicist, said the soapy water method wasn't as successful as the team had hoped. Newell said the sudsing machine is difficult to operate and is more useful for narrow strips of land, which wouldn't have been ideal for Patel's nearly nine acres.
For the July removal, the Habitat Harmony team used a simple yet humane trapping system. Standard metal traps were baited with carrots and other vegetables rich in the animal's diet, Newell said. For the first few days, the traps were left open and the prairie dogs were able to munch on the food and then retreat back to their tunnels. Once the prairie dogs had become accustomed to the traps, volunteers set them to close shut after the animal entered.
The crew numbered each trap, loaded them up in cars, and transferred the animals to their holding area and lab: Renn's Mount Elden garage. Inside, the prairie dogs were placed with their family members in dog and cat kennels that were donated and reused for multiple translocation projects.
"The prairie dogs are incredibly social animals, so it is important to keep families together," Renn said.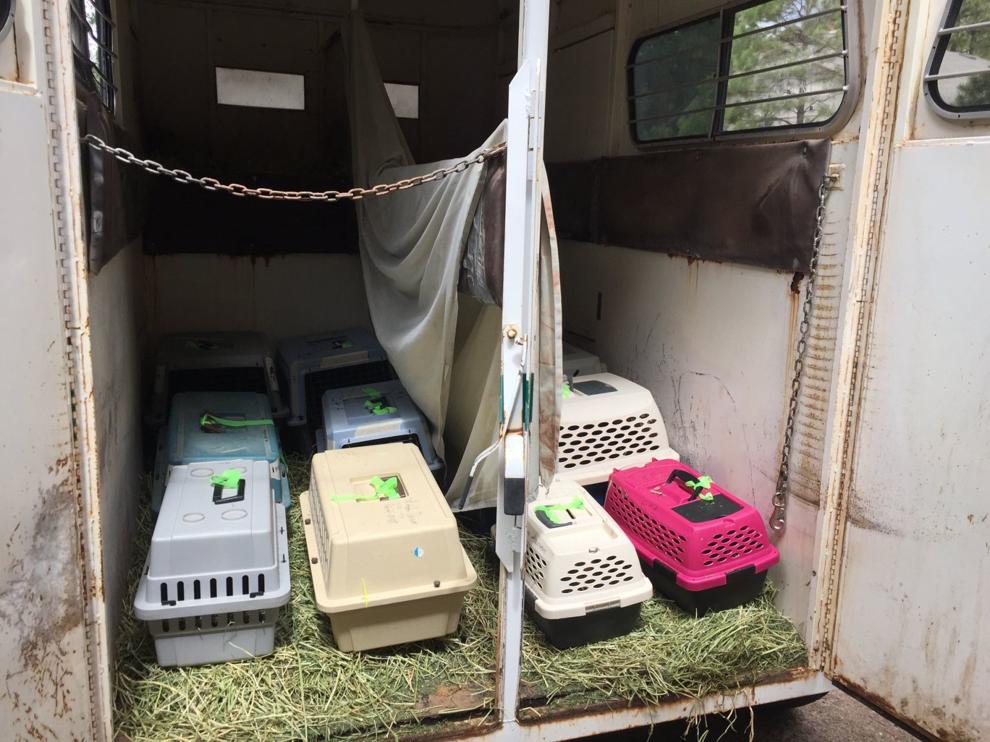 Newell noted that the animals were in detainment for as short a time as possible. But some assessment was needed, along with tagging them with hair-dyed numbers so the staff at the forest could monitor their progress. During these few days, Newell recalled how volunteers expertly placed fresh hay and food in the prairie dog's kennels while they chirped away.
Newell admitted moving the wild animals from their natural habitats can be somewhat of a traumatic experience, but that "it's a better alternative than having them be buried alive."
'DO THE BEST WE CAN'
Habitat Harmony was able to negotiate with Patel before his planned construction, but the case hasn't been the same for all developers.
The nearby Sportsman's Warehouse started construction in January, when the prairie dogs were hibernating underneath the Evergreen-owned land. Habitat Harmony tried to reach out to the Phoenix-based developers before the process, but communication was not returned. When construction started, Habitat Harmony asked if they could try to remove what prairie dogs they could, but they were told liability issues blocked the group from proceeding near the construction equipment.
The ideal time to translocate is July and August, Newell said. This is after the prairie dogs have hibernated, birthed pups, and the pups are old enough to come above ground. But the monsoon rains last month created difficulties for the trapping. Renn said the prairie dogs, which were trapped and removed three different days within two weeks, weren't as enticed by the bait they put out for them after the rains created enough other vegetation in the area.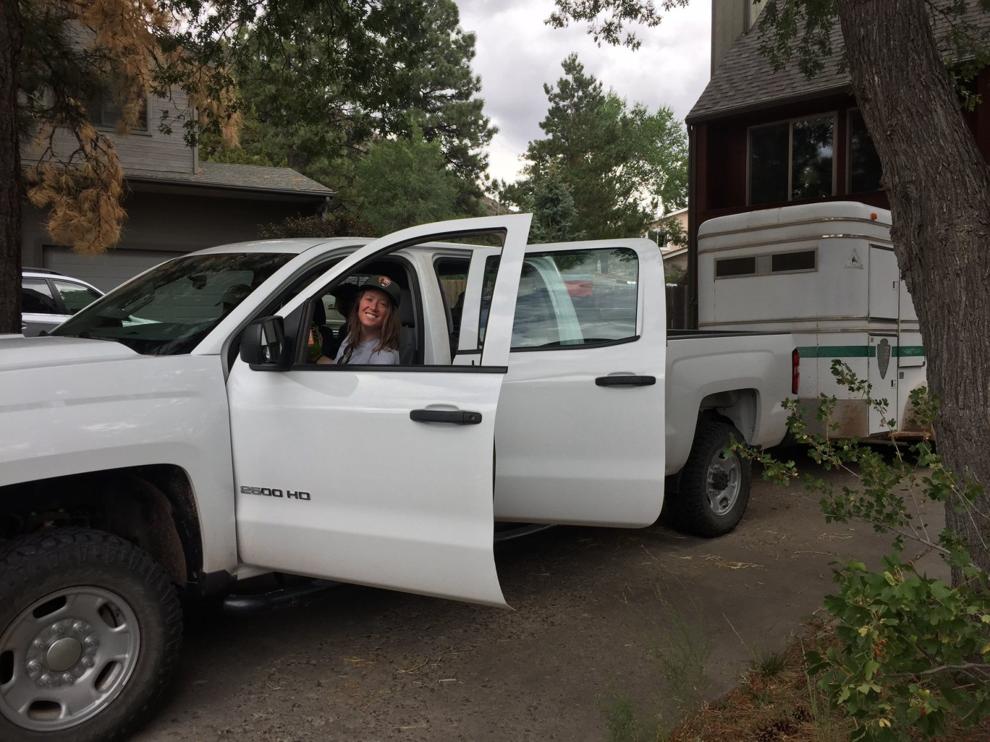 Since the translocation should be done as close to the beginning of the construction as possible, the short time frame to remove the prairie dogs also puts the developers in a pinch.
"It sometimes doesn't work very cleanly with construction schedules, so we do the best we can," Newell said.
Renn hopes that eventually Flagstaff's city planning department will include prairie dog relocation as consideration for every large development.
One such upcoming development is Canyon del Rio, which will begin construction in the Fourth Street and Butler Avenue area in 2020. Habitat Harmony has determined this 270-acre site intersects with multiple prairie dog communities.
Renn said she was thrilled with Patel's involvement with Habitat Harmony, and is "hopeful that other developers see the value in taking care of the prairie dogs living on their properties."
Habitat Harmony is currently seeking volunteers and donations. You can find more information at habitatharmony.org.