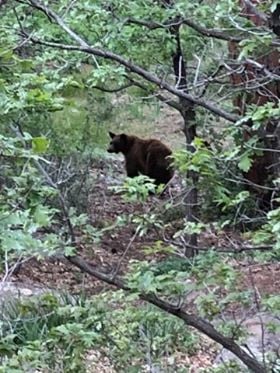 Flagstaff police officials responded to a bear in a Flagstaff resident's backyard in the early morning hours on Saturday.
At 5:43 a.m., the bear was spotted behind a residence on East David Drive, east of the Historic Downtown area. Authorities began pursuit of the bear, but lost track of it around Elm Street.
Charles Hernandez, spokesperson for the Flagstaff Police Department, said it did not appear that any officers or Arizona Department of Game and Fish authorities took any action while tracking the bear.
There were no further reports to law enforcement of the bear in the area.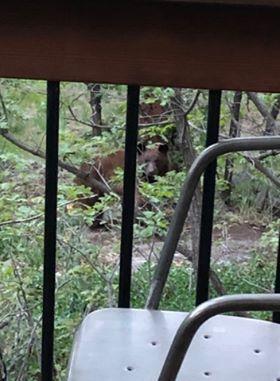 The Flagstaff Police Department and Coconino County Sheriff's Office sent alerts through their social media accounts, and Coconino County used their emergency management system to warn people of the bear, saying it was near Buffalo Park.
Be the first to know
Get local news delivered to your inbox!