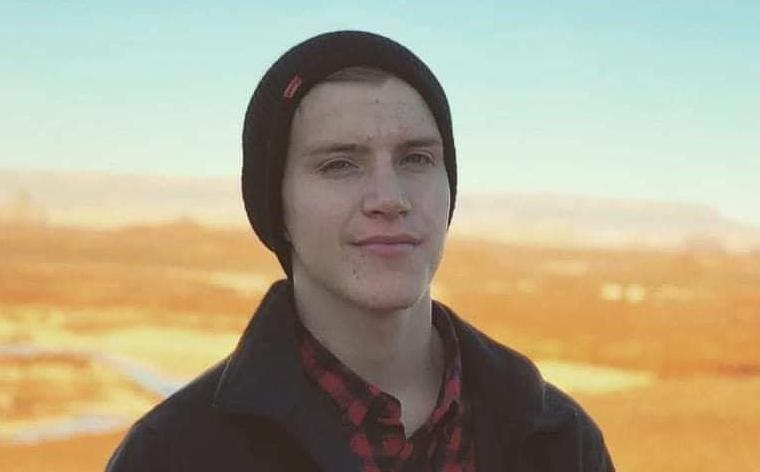 A man who died while in custody at the Coconino County jail in January had pneumonia caused by strep throat, the Coconino County Medical Examiner found.
The medical examiner wrote that Kyle Martinson, 20, had almost one and a half gallons of fluid putting pressure on his lungs when he died. Specifically, Martinson's pneumonia had developed into fluid in the lining of his lungs, which Albert Rizzo, chief medical officer with the American Lung Association, said is a complication of pneumonia.
"It doesn't occur in every infection, but occurs in infections that are more severe," Rizzo said.
Pneumonia can be treated with antibiotics and can cause symptoms like exhaustion and difficulty breathing as fluid gathers in the lungs, Rizzo said.
Martinson's family members have questioned whether the jail facility staff could have taken more action to prevent his death. Lisa Black, Martinson's aunt, said no one in his family ever imagined Martinson would die in jail.
"I'm so angry at them. I feel like they robbed something from us," Black said. "They were supposed to take care of him."
Matthew Figueroa, jail commander for the Coconino County Detention Facility, said his agency takes Martinson's death seriously and is investigating the circumstances of his death.
"The Coconino County Detention Facility is saddened by the passing of Mr. Martinson and sends its deepest sympathies to the family of Mr. Martinson as they grieve this loss," Figueroa wrote in an email. "The facility is committed to the safety and health of every inmate in its custody and care."
Figueroa said they were unable to provide more comment on details relating to Martinson's death, but said they are confident in their staff's ability to deliver patient care.
The sheriff's office reports detail Martinson's multiple complaints about his health, but nurses and officers on staff did not take Martinson to a hospital.
Martinson was being held on bond for more than $6,500 related to multiple charges including marijuana possession, speeding and failing to stop at a scene after damaging a vehicle. In January, Martinson was found lying in his cell with his hands behind his head, and his body was stiff and cold, according to sheriff reports.
Nurse and officer response
Reports show that Martinson had first complained to officers in the facility at least six days before his death.
On Jan. 17, a nurse checked Martinson and observed that Martinson was "fidgety" and his back was tender to her touch. She added in an interview with sheriff's office investigators that his response appeared to be "exaggerated for that type of touch."
On Jan. 19, a different nurse reportedly received a complaint that Martinson was in a lot of pain and couldn't breathe. The nurse spoke with a detention officer who said that Martinson "becomes more animated when he sees nursing staff on the floor."
She explained to the investigator that she did not open the door to assess Martinson, and instead asked the officer questions relating to Martinson's condition.
The sheriff's report did not detail that Martinson had received any medicine beyond Tylenol.
On Jan. 21, the officer in a separate interview said he saw Martinson exhibit signs of physical weakness, including when he and a second detention officer had to carry Martinson "by supporting him under his armpits" to a separate cell for observation.
The same officer reported to investigators that Martinson asked if he could be placed on 24-hour watch because he was afraid to go to sleep without being watched.
"He had a hard time breathing and walking," the officer said to the investigator.
On the morning Martinson died, a detention officer checked Martinson's oxygen levels and blood pressure at 1:35 a.m. when he was seen hyperventilating inside his cell. His oxygen level was 91, which another officer said put Martinson above the standard (90 or higher) to remain in jail. Rizzo explained that 91 is low for Martinson's age and would be a sign of concern.
At 4:13 a.m., a detention officer opened Martinson's cell "after failing to find any evidence for signs of life," according to the sheriff's report.
When he approached Martinson, he touched the inmate's chest and immediately believed that Martinson had died, according to the sheriff's report. Medics were notified and attempted to revive Martinson, but eventually failed.