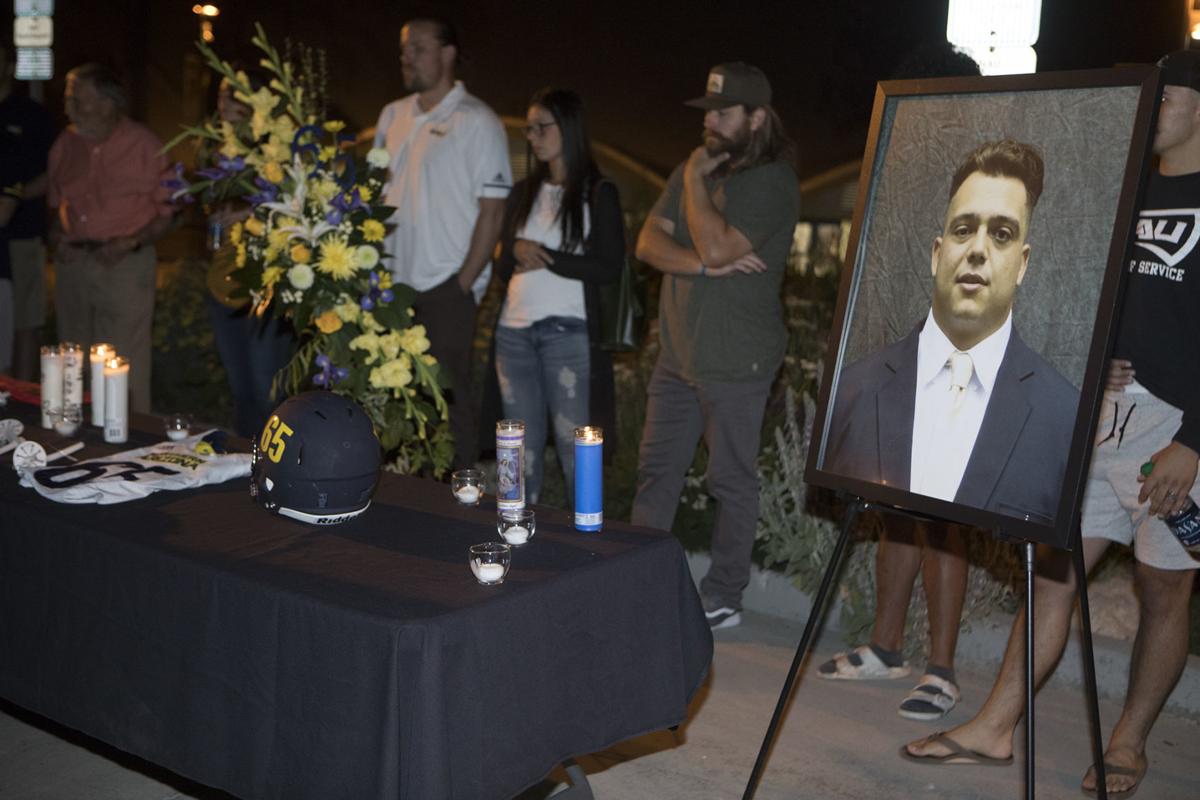 Medical examiners say a Northern Arizona University football player died of an opioid overdose.
Authorities found Malik Noshi unresponsive in his Flagstaff home on July 7.
An autopsy report released Tuesday listed the cause of death as acute fentanyl intoxication and manner of death as accidental. It also said Noshi recently used cocaine and had been drinking alcohol.
The Flagstaff Police Department spoke with a friend of the football player who found Noshi unresponsive at home. The Arizona Daily Sun obtained police reports in July showing his friend told police Noshi had taken drugs and drank alcohol the night before his death.
"Malik was a leader, hard worker, close teammate, friend and loved one to many," Mike Marlow, NAU vice president for intercollegiate athletics, said Tuesday in a statement.
The 22-year-old Noshi from Las Vegas began as a redshirt for the Lumberjacks in 2015. Last year, he started nine games and earned an honorable mention from the Big Sky Conference.
Northern Arizona football honored Noshi in the team's season opener on Thursday with a moment of silence prior to kickoff.
Be the first to know
Get local news delivered to your inbox!