With costs of owning and renting property in Flagstaff at sky-high rates, more and more residents are turning to four-wheeled living.
Recreational vehicles range from extravagant self-contained buses (Class A's around 30-40 ft.), more compact models that have an overhang on the top with room to sleep (Class C's around 20-30 ft.) or extended vans (Class B's). Fifth wheels have living and sleeping space and are attached behind a truck or SUV, while campers hang on top of trucks and have an overhang to sleep on.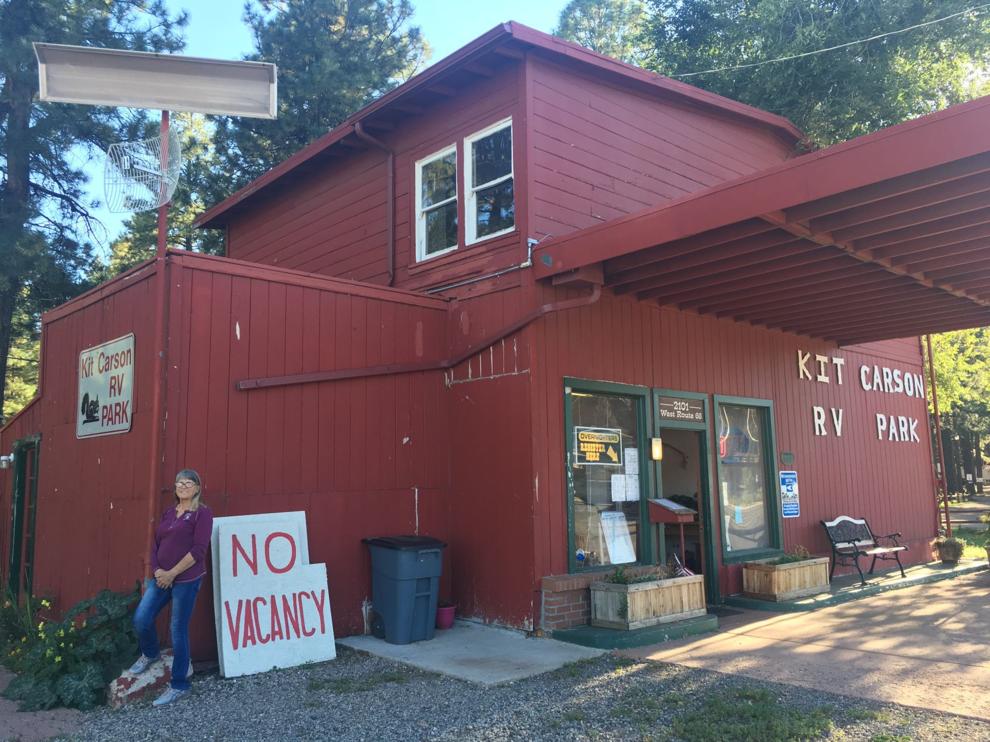 Although RV parks in Flagstaff are cheaper, they're not exactly cheap. Kit Carson, Black Bart's, Woody Mountain and KOA campgrounds all charge between $40-$49 per night, and between $780 and $1,000 monthly, including utilities.
Vacancies are also a problem. These campgrounds usually only have a small selection of spots open for long-term users, with the rest for travelers staying just a few nights. This number gets even smaller during the winter, when some parks close for the season or limit the amount of open spaces by turning off their water pumps to prevent them from freezing.
A HOT TREND
During summer months, local campgrounds have been experiencing record-high use.
Woody Mountain Campground and Kit Carson RV Park, both located on East Route 66, had large NO VACANCY signs displayed prominently at their entrances throughout the season.
Diane Aguas, a manager at Kit Carson, said their sign was up for three straight weeks from mid-August to early September, something she hadn't experienced in "forever."
Aguas said she noticed more and more travelers are touring the southwest with rented RVs, especially from places like France, Holland and Germany, and contract workers sought month-to-month parking plans for their nearby construction work.
But mainly, Aguas attributed the additional renters as locals just wanting to save money.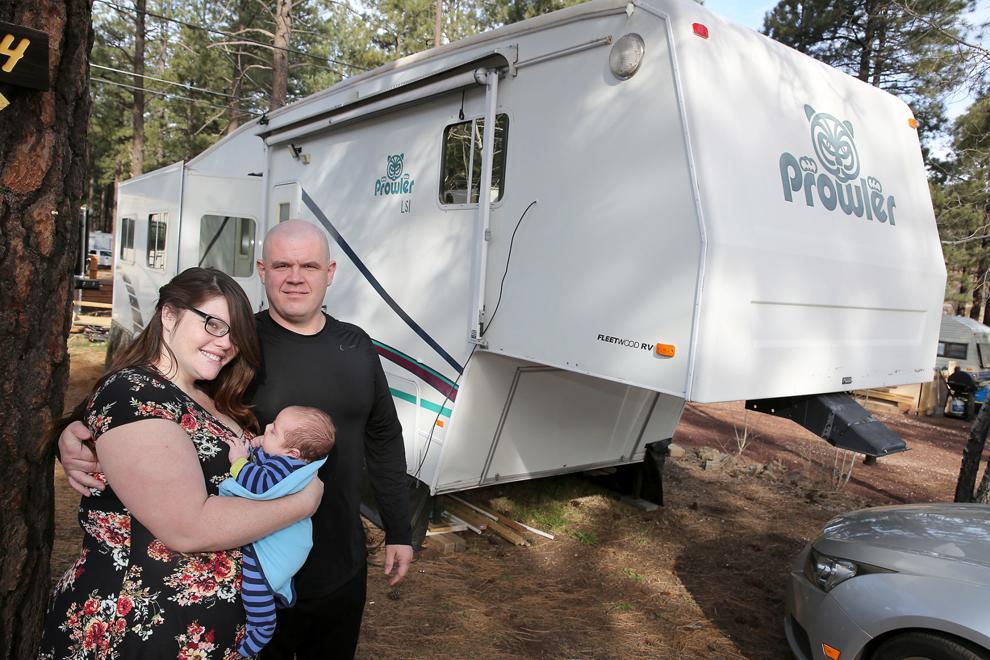 In particular, college students are becoming a large demographic. Aguas said that because Northern Arizona University made it's dormitories unavailable to upperclassmen, lots of anxious parents came to her looking for a cheaper place than the upper-division apartments on campus for their son or daughter to stay.
"Our students have been the best residents, we've been very impressed," Aguas said. The 28 NAU students that live at Kit Carson receive a discount, and Aguas says she never has to ask them twice about paying rent on time. 
RV PARK ALTERNATIVES
Coconino National Forest offers some non-utility park sites for free, as well as dispersed camping for a limited number of days. Lake Marshall campground near Lake Mary is open from May to mid-October. There is no limit on RV length and RV'ers can stay for two weeks at a time. Dispersed camping is also available at Pumphouse Wash, Cinder Hills, Freidlein Prairie, and Wing Mountain. However, a limited number of spaces make these spots hard to come by.
Also free: the parking lots of some local restaurants and stores.
Although there are no utilities and it's not exactly scenic, Walmarts across North America have been known to open up their parking lots to overnight travelers. According to its website, "Walmart values RV travelers and considers them among our best customers. Consequently, we do permit RV parking on our store lots as we are able."
However, it is up to individual Walmart managers to decide each store's policy on overnight parking. Both Flagstaff Walmarts have signs prohibiting the practice.
Because both stores are open 24 hours, however, it is hard for security to determine whether the owners of the motorhomes are actually sleeping in the vehicle or have simply gone in to do some shopping.
A local restaurant manager who asked to remain anonymous opened her parking lot a few years ago to motorhomes "just to be courteous and kind," she told the Daily Sun. But now that there has been an onslaught of trailers and RVs utilizing the lot, she has had to make strict rules. Overnighters must check in with her first and give her their license plate numbers, and they are prohibited from staying longer than one night.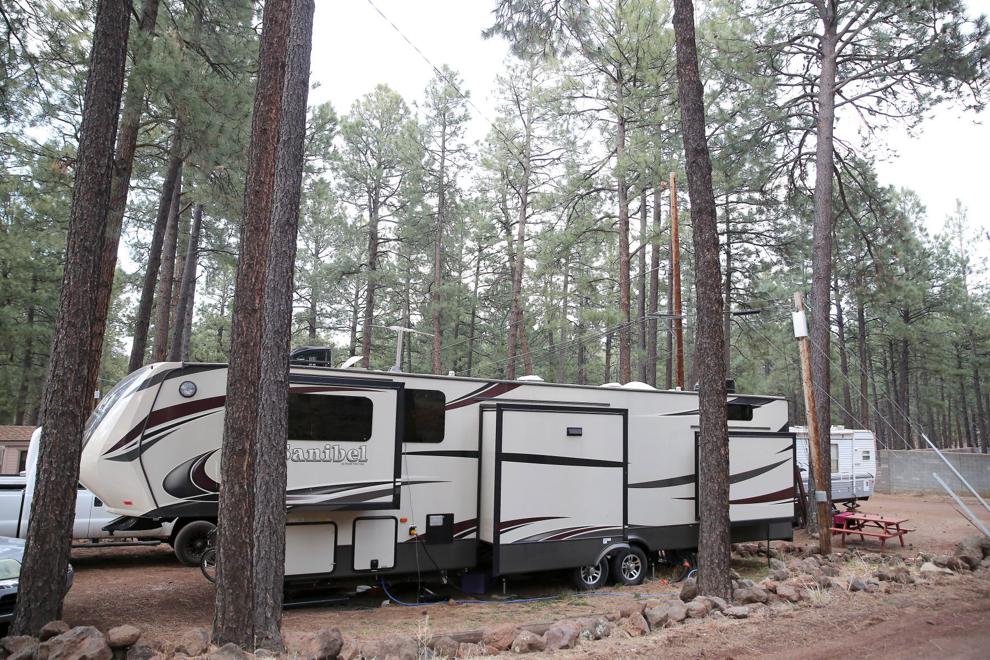 Despite the rules, the manager said motorhome users have taken advantage of the courtesy. RV drivers have hooked up their electric and water units to the outside of the restaurant, not allowing her landscapers access to the equipment they needed, she said.
The manager said she often has more out-of-town visitors stay at her parking lot in the summer, while during winter she sees more of what she calls "lifers" -- those who live in their RV year-round. Although many of the RV'ers do make purchases from the restaurant, she said the additional sales don't outweigh the effort she goes through with accommodations.
A hybrid between paying for a spot at an RV park and living in the street is renting spots from local homeowners in their yard or driveway. The motorhome owner has a safe, quiet place to stay, and the homeowner gets additional income for little effort. These spots have been advertised on Craigslist from $250 to $700 a month.
But this seemingly symbiotic relationship is not allowed. According to Flagstaff City Code, guests of the property owner "may stay in the recreational vehicle for no more than five days per month."
There are even stricter rules for public property use, with no vehicles allowed at all for "living accommodation purposes." For private property in commercial and industrial zones (like restaurants), parking of recreational vehicles are allowed for one night only with permission of the owner, and must be moved by 10 a.m. the next day.
VEHICULAR HOMELESS
More middle-class individuals and families seeking motorized solutions can mean a dilemma for the homeless population living in vehicles to find any available free or low-income spots.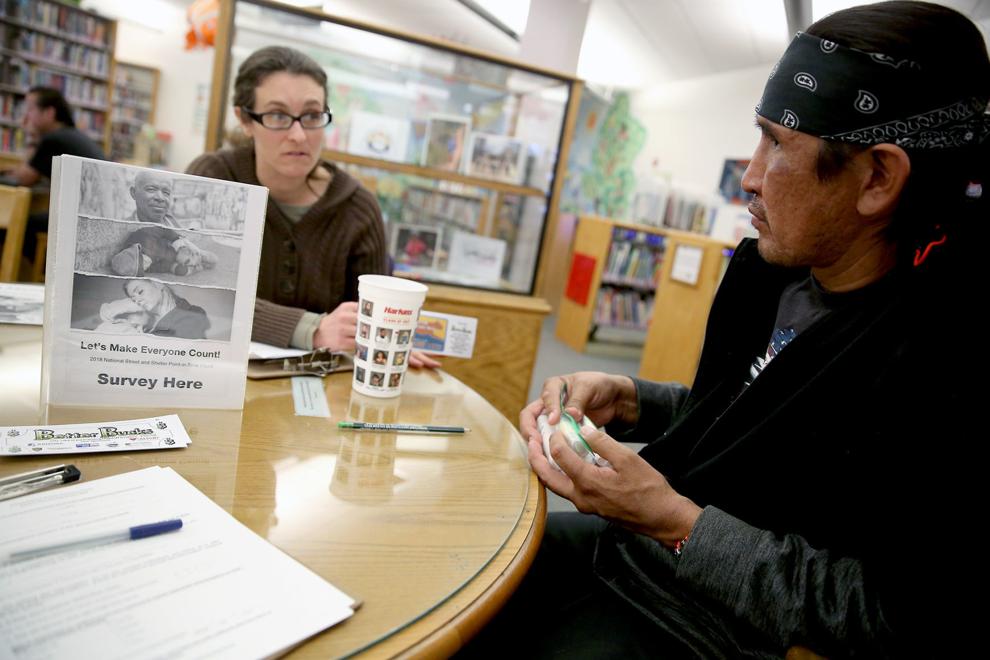 In an Aug. 21 city council meeting, Flagstaff's "vehicular homeless" population was addressed. The council brought up a count of homeless individuals conducted by The Last Point in Time in January 2018.
According to the meeting's agenda, of the 86 unsheltered households in Coconino County, 14 were residing in a vehicle of some type and 10 in trailers/campers.
One proposal that was brought up at the meeting was the idea of a "Safe Parking Program," which has been implemented in cities like Los Angeles and San Diego. The programs provide a guarded parking lot for homeless individuals or families living out of vehicles. Restroom access is available as well as social service resources, which can lead to assisting the individuals out of homelessness.
Interim police chief Daniel Musselman told council that cities that have established safe lot programs have had complaints from nearby businesses and residences about the lot bringing in "more noise, trash and crime into the neighborhood." Musselman also mentioned the high cost that the city could end up paying, noting that the San Diego Safe Space program ended up costing roughly $2,900 a year per parking space to operate.
After hearing from local social service spokespersons who promoted the idea and others who said they would rather see the money go to homeless programs that were already in place, Vice Mayor Jamie Whelan suggested continuing the conversation at a later time.
City councilmember Eva Putzova then stressed that she has become frustrated with the lack of progress with changes to the city's camping and parking standards -- some of which haven't been updated since 2009 -- while homelessness and vehicular living continues to rise.
"It was three years ago when I asked for the addendum on anti-camping ordinances. Since then, it's been dragged for so long and we are now again just kicking the ball a little bit farther," she said. "I just can't express enough that we're going from season to season and people continue being without a solution that would not criminalize their … needs to sleep."