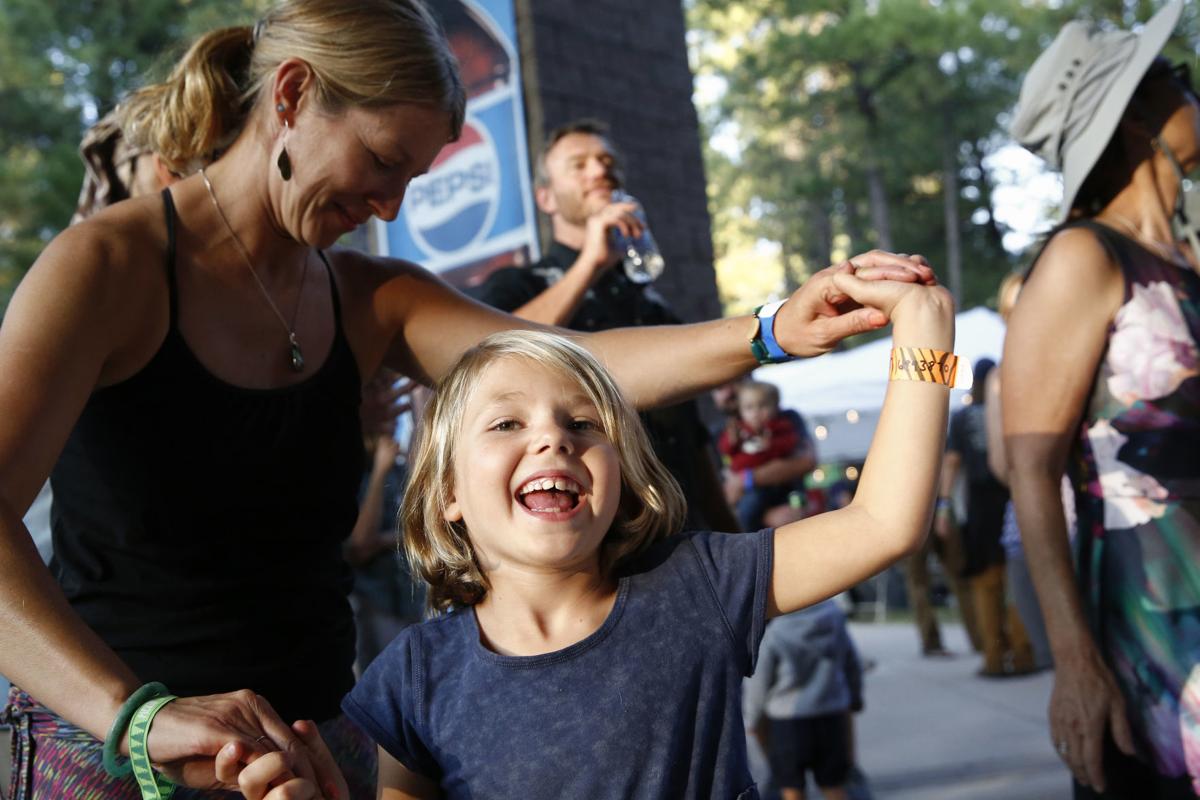 The award-winning bluegrass and acoustic music festival is back at Fort Tuthill County Park this weekend, with gates opening at 10 a.m. on Friday, 9 a.m. on Saturday and 8:30 a.m. on Sunday.
The musical lineup includes Sam Bush, Del McCoury & David Grisman, Sierra Hull, Blue Highway, Becky Buller Band, Mike Marshall & Darol Anger, Old Salt Union, Love Canon, Makana, The Freight Hoppers and more.
One hour workshops on Friday include Old Time Banjo, Songwriting, Ukelele Kanikapila, Luthiers Round Table, Mando-Mania and Fantastic Fancy Fiddlin' Techniques. Saturday workshops will be a Young Jammers Introduction, Blue Highway Showcase and Wernick Method Bluegrass while Sunday offers Family Jug Band Jamming, Slack Key Guitar and Old Time Fiddlin'.
There will also be a band contest, community dances and kids' activities including story time and coloring T-shirts and tote bags.
Tickets are $55 on Friday and Sunday and $75 on Saturday, while 3-day passes are available for $130. Kids 14 and under are free. Find out more at pickininthepines.org.
Get your vocal chords ready for Big Sing
You have free articles remaining.
The Master Chorale of Flagstaff is once again teaming with the Flagstaff Downtown Business Alliance to host the second annual Big Sing. This year's event will be held at Heritage Square on Saturday, Sep. 14 at 1 p.m.
One of the main purposes of Big Sing is to bring the community together through song, the goal being getting more community members involved in choral music. Last year the Master Chorale of Flagstaff and eight other community and school choirs led the community in a group sing. Songs like "This Land is Your Land," "Hey Jude," and "Lean on Me" are just some of the songs that were included in last year's event.
This year Big Sing is donating to High Country Humane. The public can bring canned dog or cat food for a pet food drive. High Country Humane will also bring adoptable dogs and cats to the event.
Sedona Full Moon Lantern Festival
Set your intentions for health, happiness and peace alight at the Sedona Full Moon Lantern Festival on Saturday from 2 to 9 p.m. at the Sedona Mago Retreat Center, 3500 East Bill Gray Road.
The Full Moon Lantern Festival is an opportunity to relax and rejuvenate under the radiant energy of the full moon and express your gratitude through the wish lantern floating ceremony. As you participate in floating your lantern, you may attach to it the intentions of prayer, abundance, love, or simply enjoy the beautiful procession of lanterns under the full moon.
You can also share the fun of this event with your loved ones through activities like music, cultural dance and Taiko drumming performances, a sunrise meditation, sound healing and Qigong wellness classes, a vortex tour, calligraphy art, face painting and children's crafts.
Starting at 7 p.m., the lantern floating festival is free and open to the public. The musical and cultural performances and Mago Vortex tour are also free with an RSVP. Retreat packages are also available which include the public portion as well as your own Wish Lantern, all meals, overnight accommodation, wellness classes and meditation. For more information and reservations visit: sedonamagoretreat.org/lantern-festival.