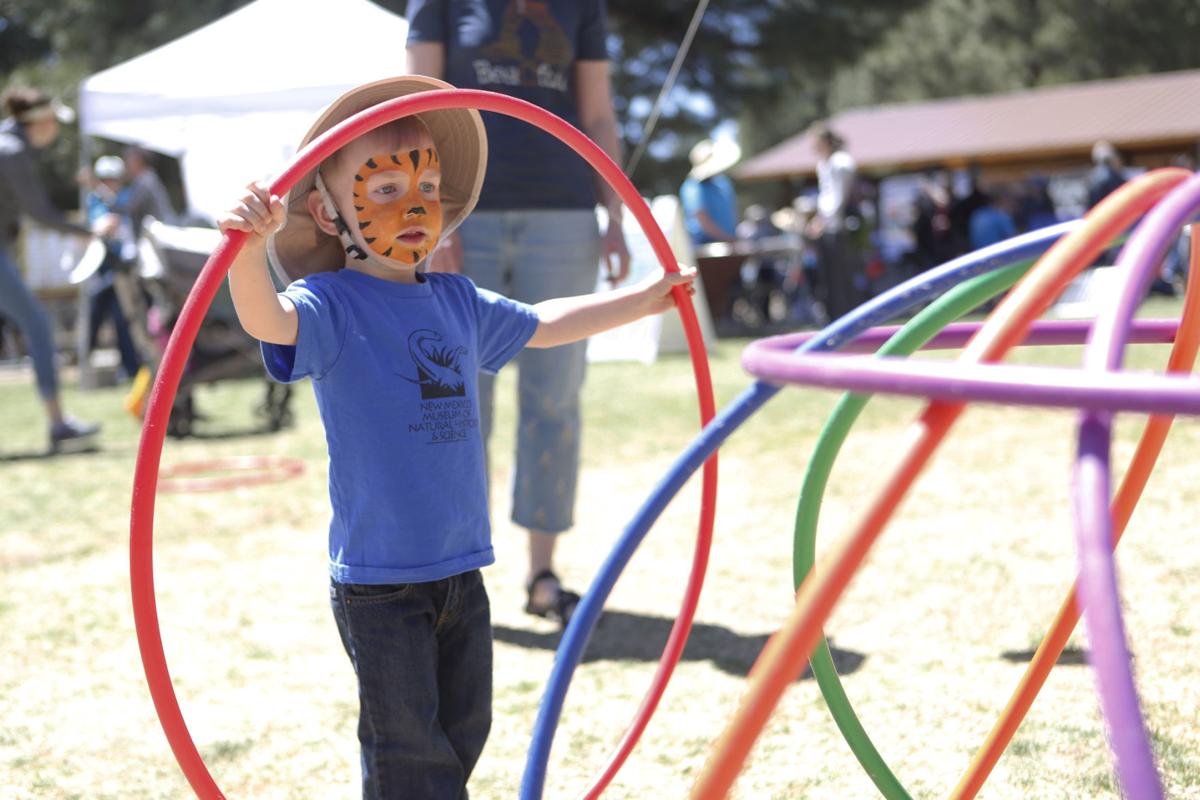 Throughout Saturday, there will be a number of free Earth Day events at Bushmaster Park, 3150 N. Alta Vista., including workshops, lectures and giveaways along with live music. Performances will begin at 11 a.m. and include Sambatuque, F-Town Sound, and FoxyKoshka. Kids can explore the PALS Mobile, Learn how to ride a Mountain Line and find Climate Solutions with a scavenger hunt.
9 a.m. – Community cleanup: Join Arizona Conservation Corps and the Flagstaff Sustainability Program for an Earth Day Community Cleanup of the neighborhoods surrounding Bushmaster Park. Bookman's will provide light breakfast fare and all participants will be entered into a prize drawing.We will provide supplies and a map. Please bring a hat, water bottle, and reusable coffee mug. Meet at the roller skating rink on the east side of Bushmaster Park.
11 a.m. – Composting workshop: Want to improve the quality of your garden soil? Join Emily Melhorn for a free workshop on composting. Learn the basics about backyard composting, vermiculture (worm composting) and bokashi (non-traditional composting).
12 p.m. – Rainwater harvesting workshop: Join City of Flagstaff Water Services to learn about collecting rainwater to water your landscape and garden. We will have lots of information about how to set up your catchment system and you can enter to win a rain barrel. You can also get on our waiting list for the spring rain barrel giveaways. Come learn how to conserve water while maintaining a lovely landscape.
1 p.m.- Recycling Workshop: Join the Master Recyclers at Earth Day for an hour-long workshop to answer all of your burning recycling questions. We'll cover the recent changes to what you can and can't recycle and why, as well walk you through how to determine whether an item should be recycled.
Gordon Bonan Earth Day lecture
Dr. Gordon Bonan from the National Center for Atmospheric Research will give a free Earth Day lecture at Northern Arizona University's International Pavilion Assembly Hall on Monday, April 22 from 4 p.m. to 5:30 p.m. The lecture is titled, "Reinventing Nature: Environmental Stewardship in the Age of Earth System Models."
Bonan will be discussing the changing human views of forests, how those views affect environmental stewardship, and how changes in land use has and continues to alter climate. He will focus on how environmental stewardship can be enhanced through the use of Earth system models that include ecosystem processes. The lecture is sponsored by the School of Informatics, Computing, and Cyber Systems; the Center for Ecosystem Science and Society; and the Global Learning Initiative.
Free Recycling Center tour
Join Willow Bend on a walk through of the Materials Recovery Facility (Recycling Center) to learn more about recycling. The tour is offered every first Friday of the month (except holidays) on Earth Day, during the Flagstaff Science Festival, or by appointment.
Meet us at the facility at 1800 E. Butler Ave (at the northeast corner of Butler and Babbitt) at 1 p.m. on Friday. Tour lasts 1 hour.
Thanks to support from the City of Flagstaff, we offer these public MRF tours
Be the first to know
Get local news delivered to your inbox!