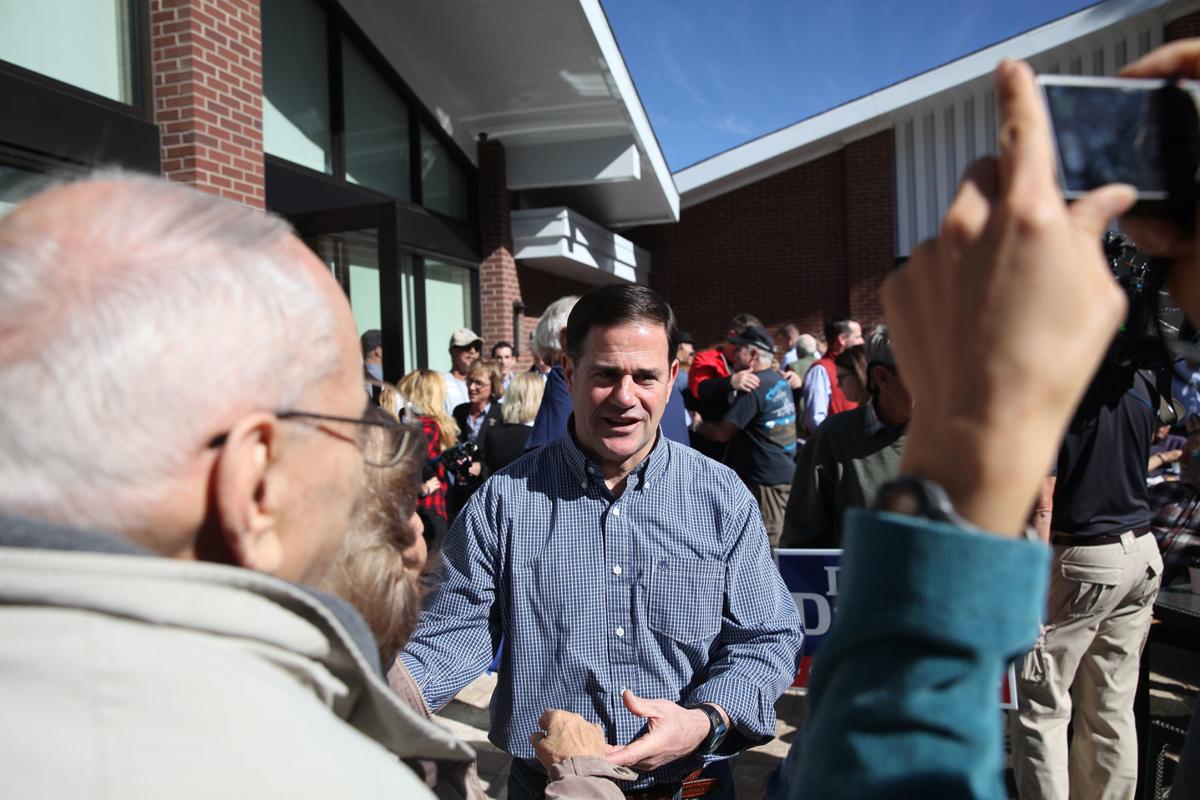 State officials will be in Flagstaff to brief the public on the state budget and field questions Friday.
Governor Doug Ducey recently released proposal for Fiscal Year 2021 and has now begun a statewide effort to solicit feedback from the public, according to a media release.
You have free articles remaining.
As such, staff with the governor's office of strategic planning and budgeting will hold briefings throughout Arizona, including in Flagstaff.
"We want to ensure members of the public across our state have the opportunity to hear about Arizona's balanced budget," Ducey said in a statement. "These briefings are an excellent way to engage with community members throughout Arizona and hear their views. Our office looks forward to sharing our most robust agenda to date, which focuses on the things that matter like investing in K-12 public education, honoring veterans and preparing for Arizona's future."
The budget briefing event in Flagstaff will occur at 1:30 p.m. on Friday, Feb. 7 at the 1899 Bar and Grill at 307 West Dupont Avenue.
Adrian Skabelund can be reached at the office at askabelund@azdailysun.com, by phone at (928) 556-2261 or on Twitter @AdrianSkabelund.