Headlines: Apollo 11 Launch
Today marks the 50th anniversary of Apollo 11 the spaceflight that first landed humans on the Moon being launched by a Saturn V rocket from Kennedy Space Center. Here's a collection of front pages from around the nation documenting that historic moment.
"W-h-o-o-s-h! They're off for Moon walk"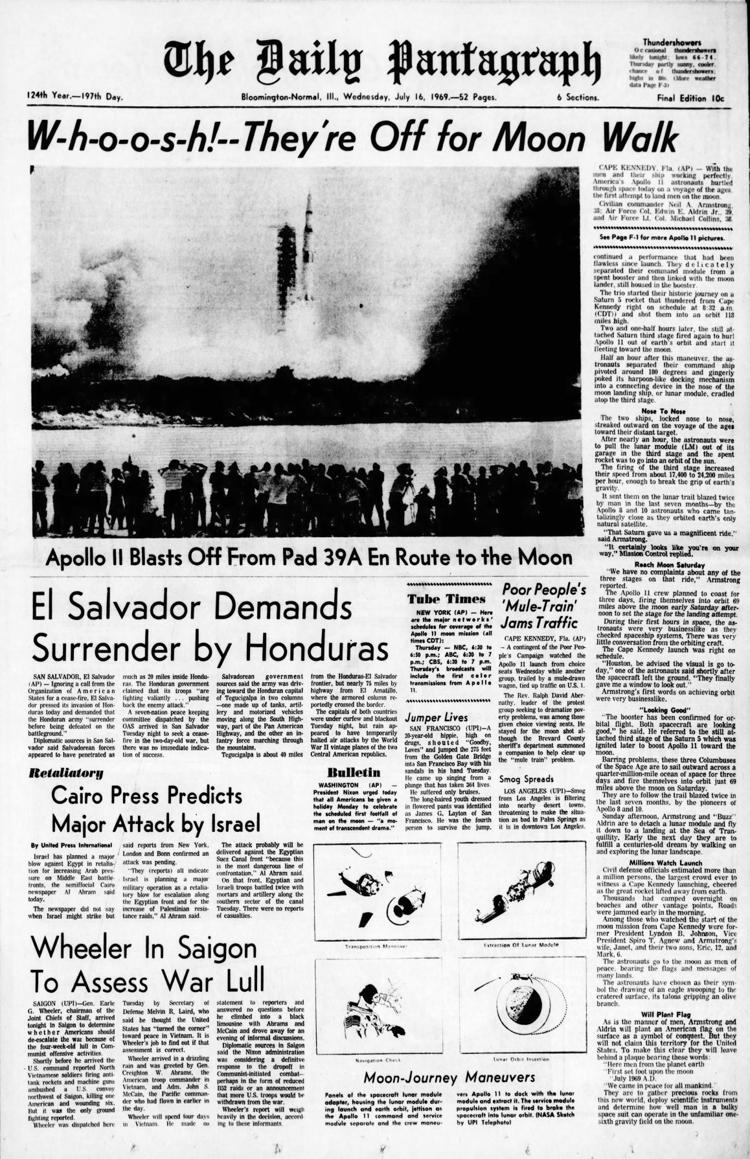 "World beams on Moon as Apollo 11 takes aim"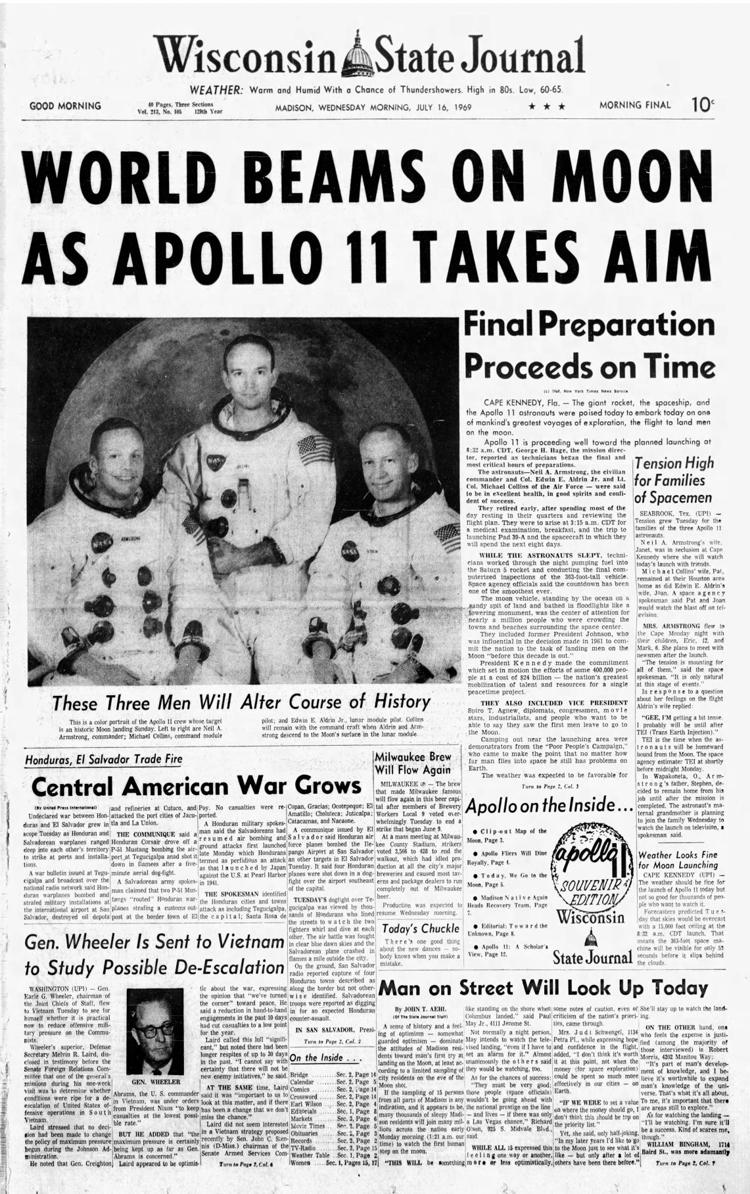 "Apollo begins climb into history, launch of Moon mission flawless"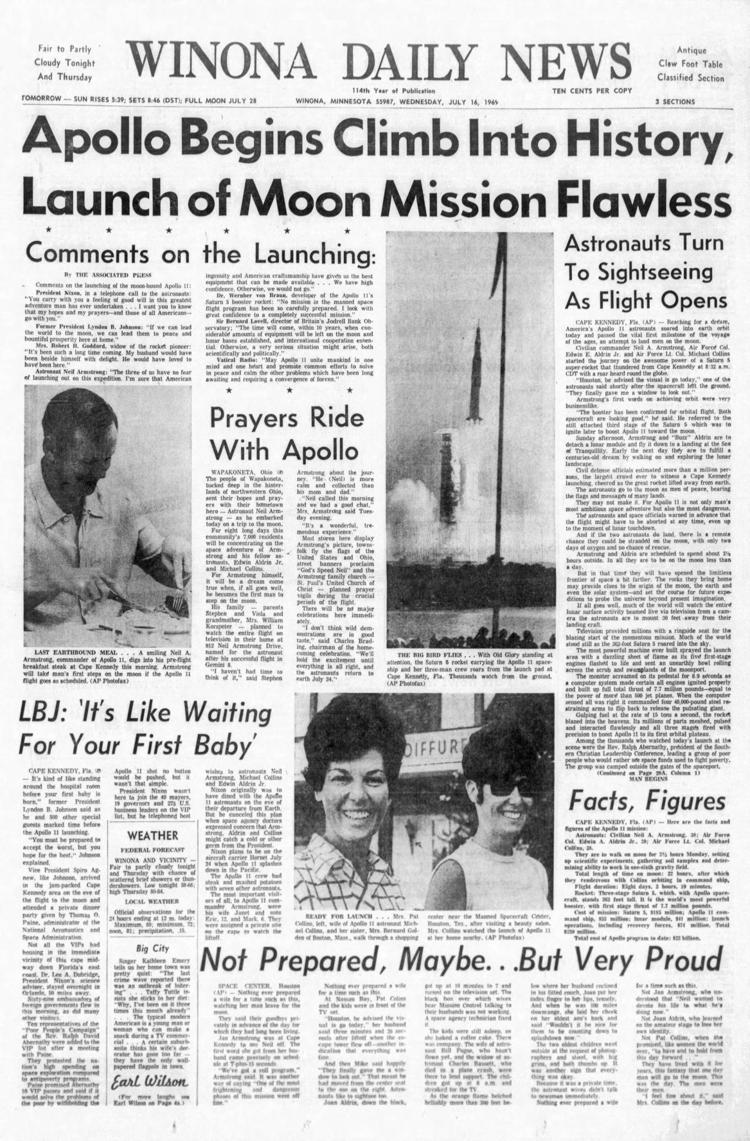 "Apollo on way to Moon"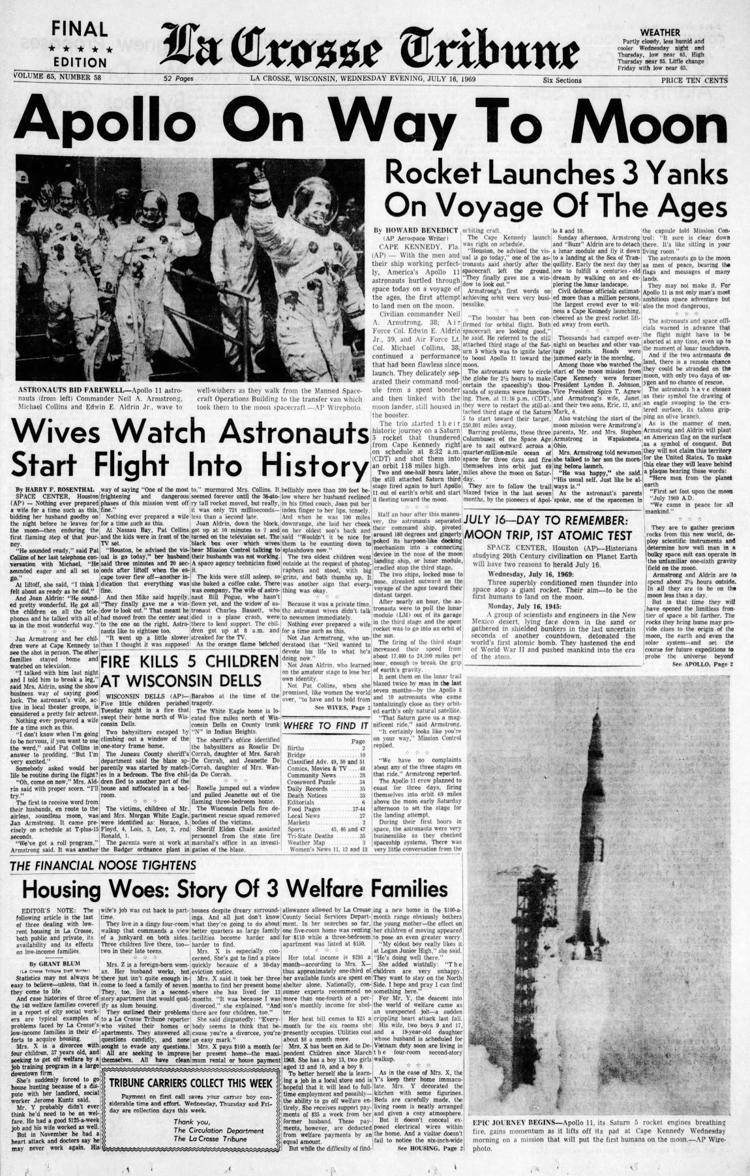 "Greatest adventure to Moon underway"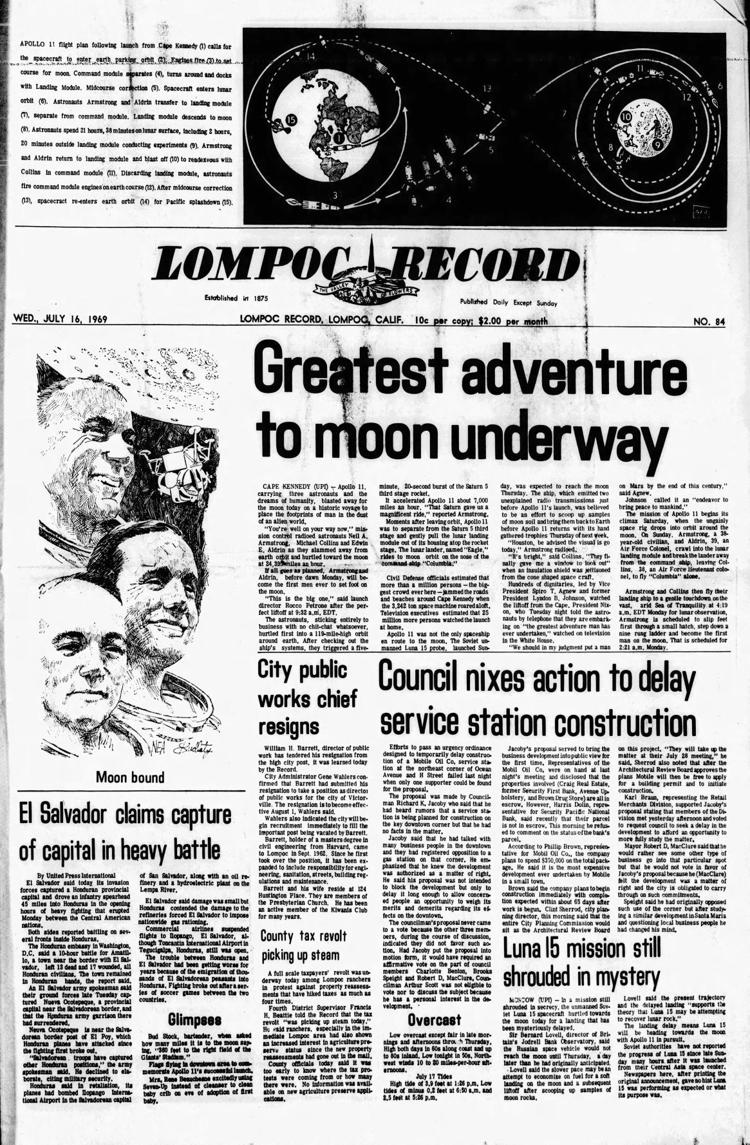 "Heading for the Moon"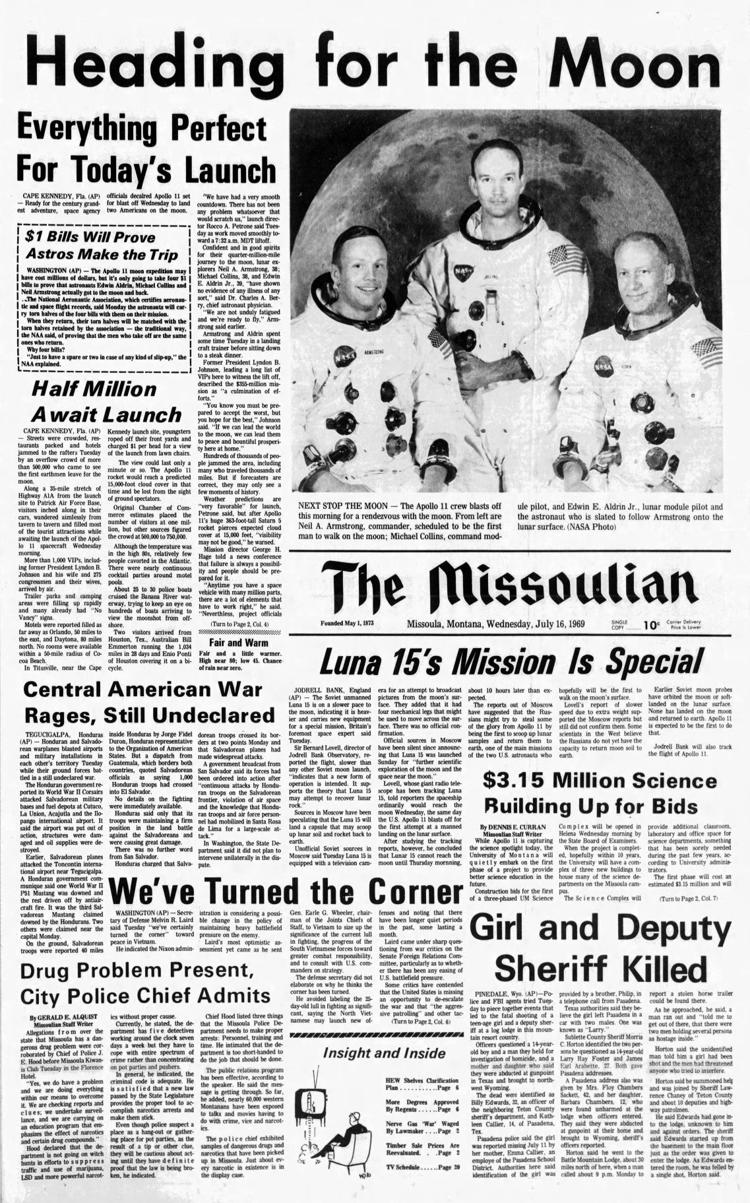 "3 men enroute to Moon"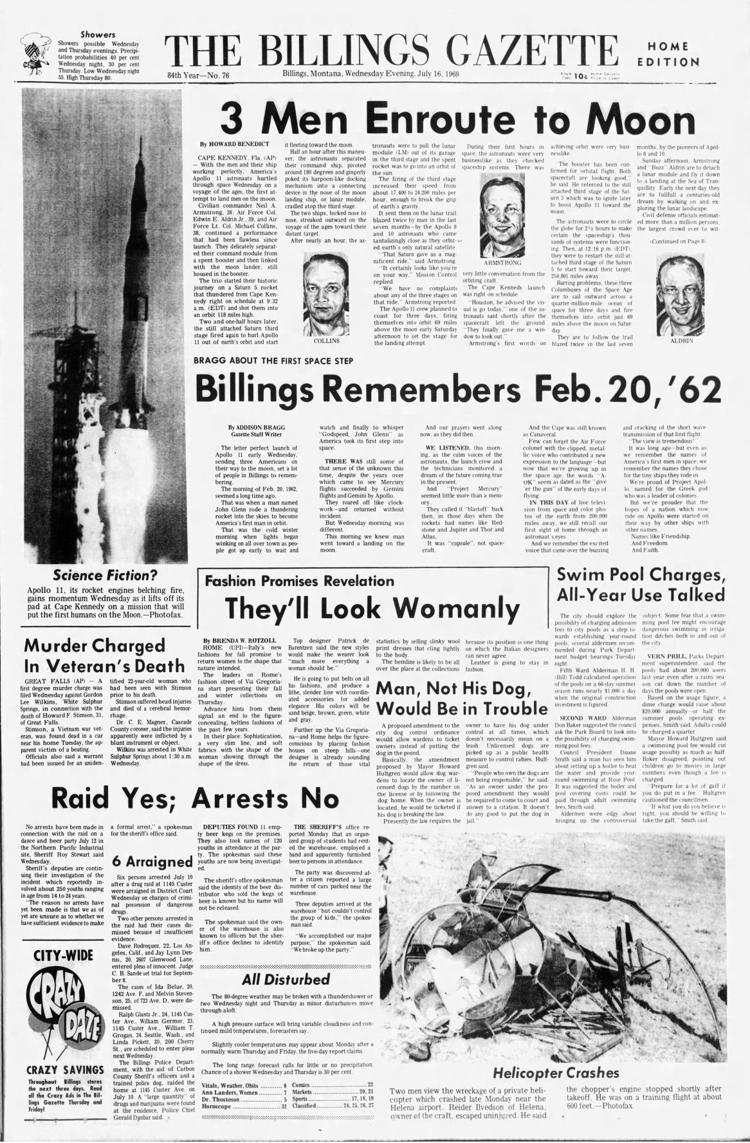 "Apollo 11 speeding toward Moon; Hope to begin new era in history"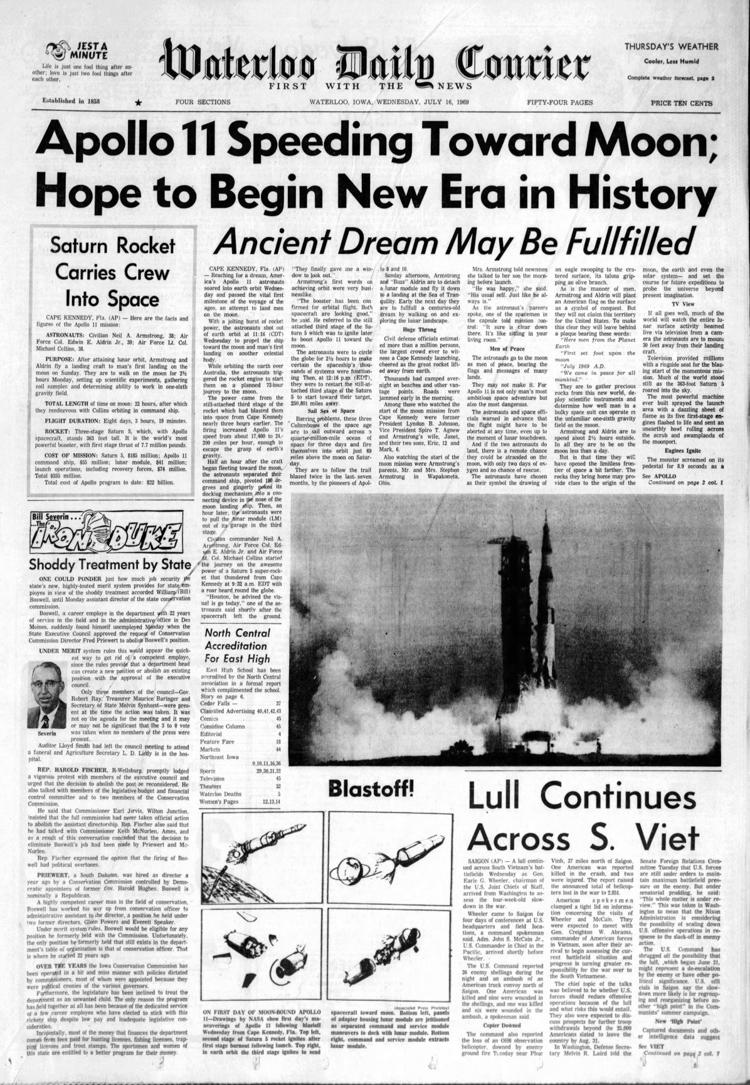 "Apollo heads for Moon after leaving Earth orbit"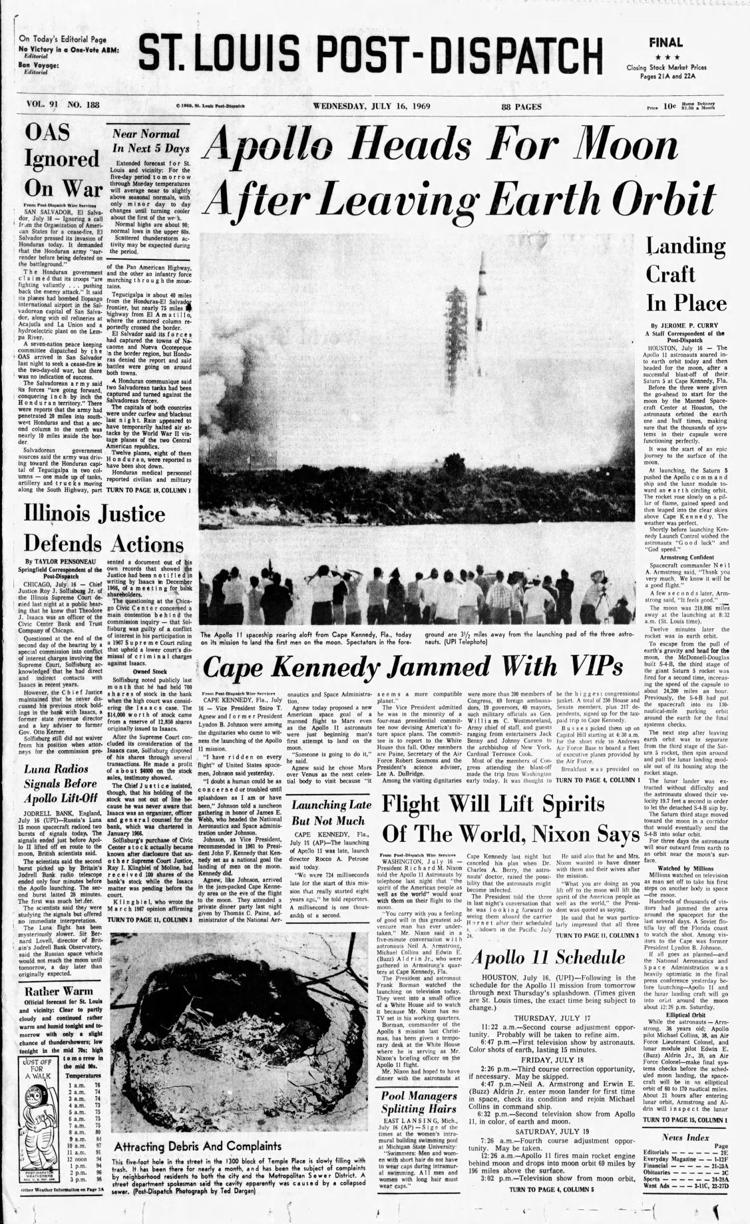 "Journey to Moon begins with perfect blastoff"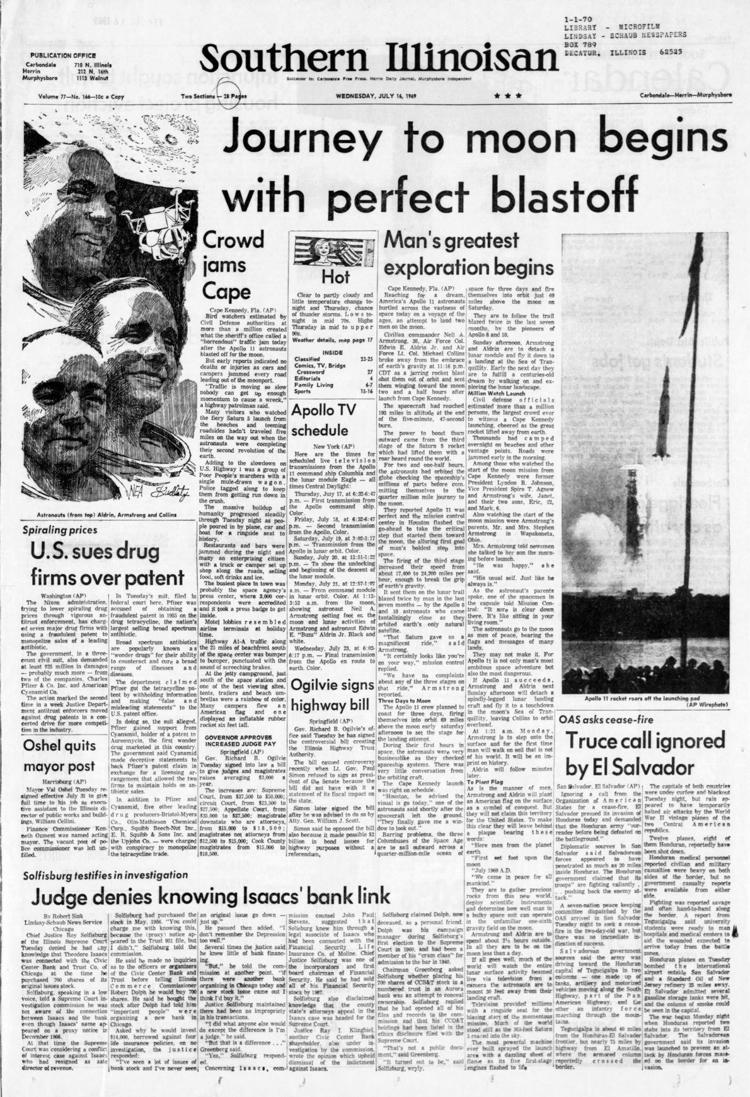 "Up, up and away!"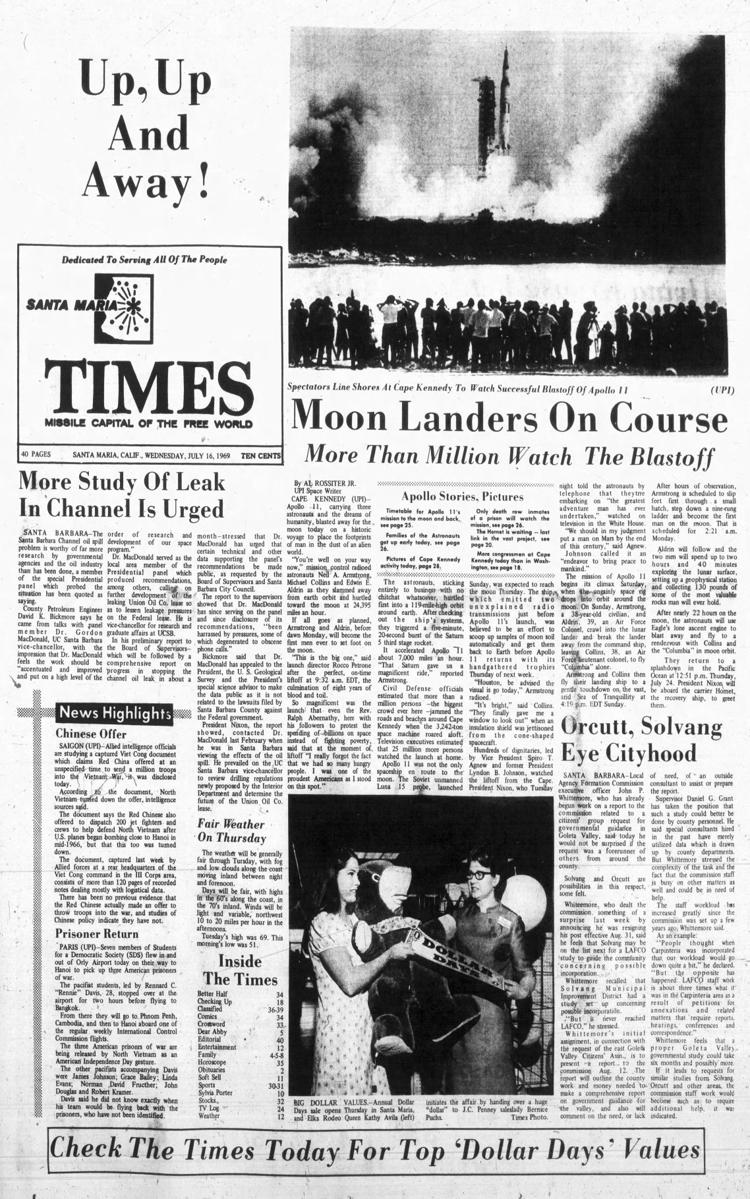 "Apollo on to Moon"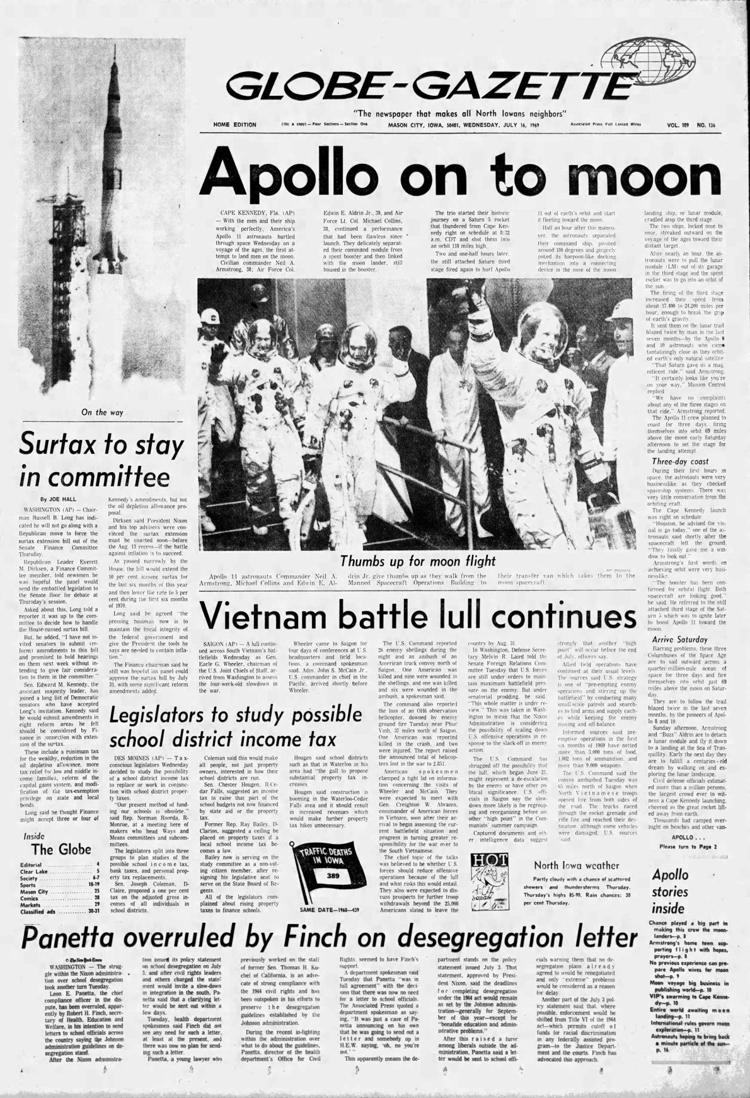 "Destination: Moon"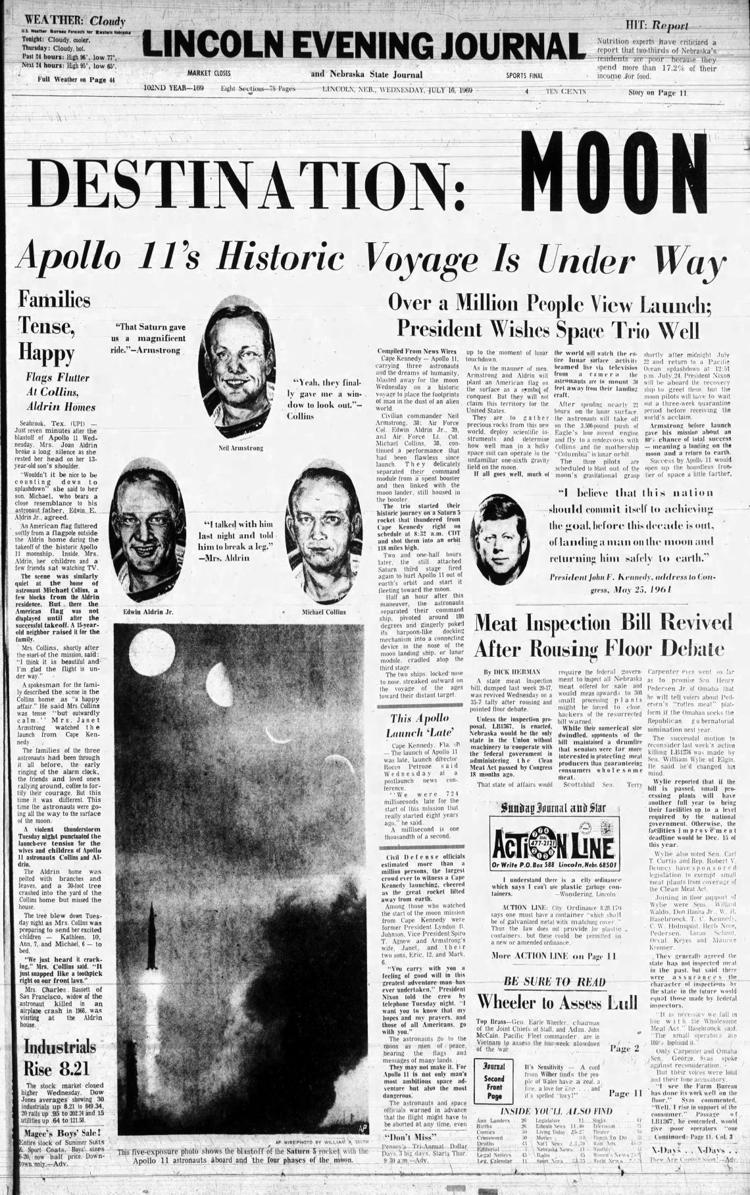 "Footprint on the Moon nearer"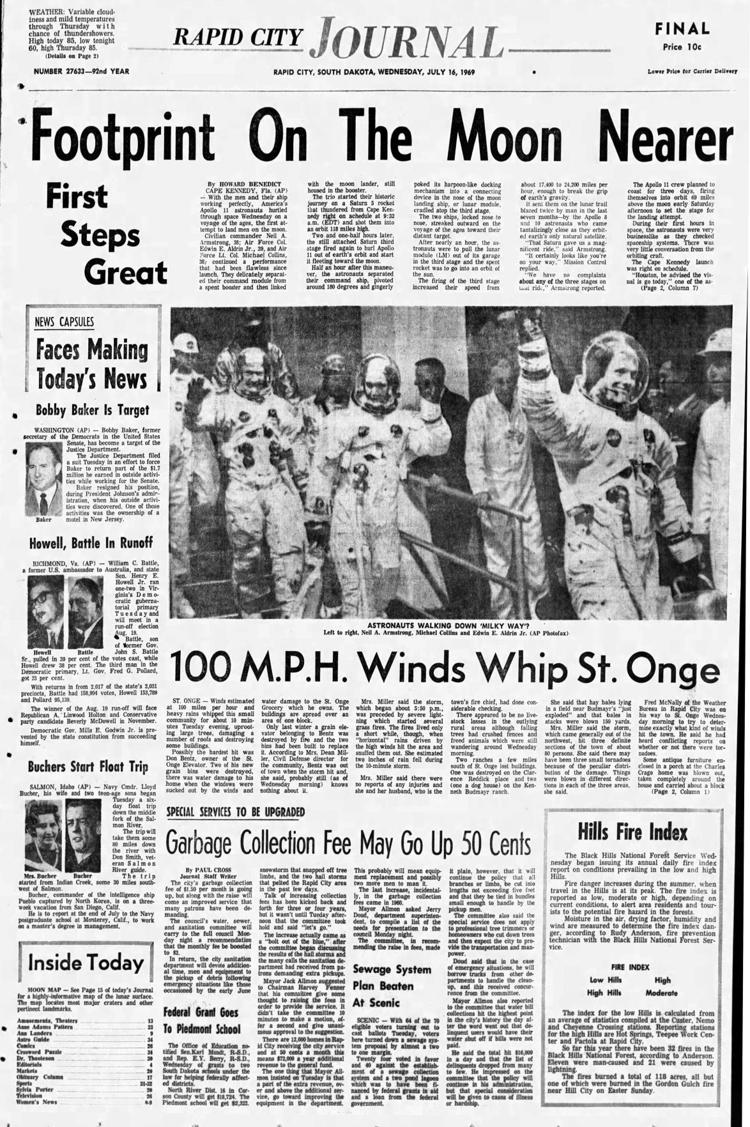 "Reaching for a dream, trio off to the Moon"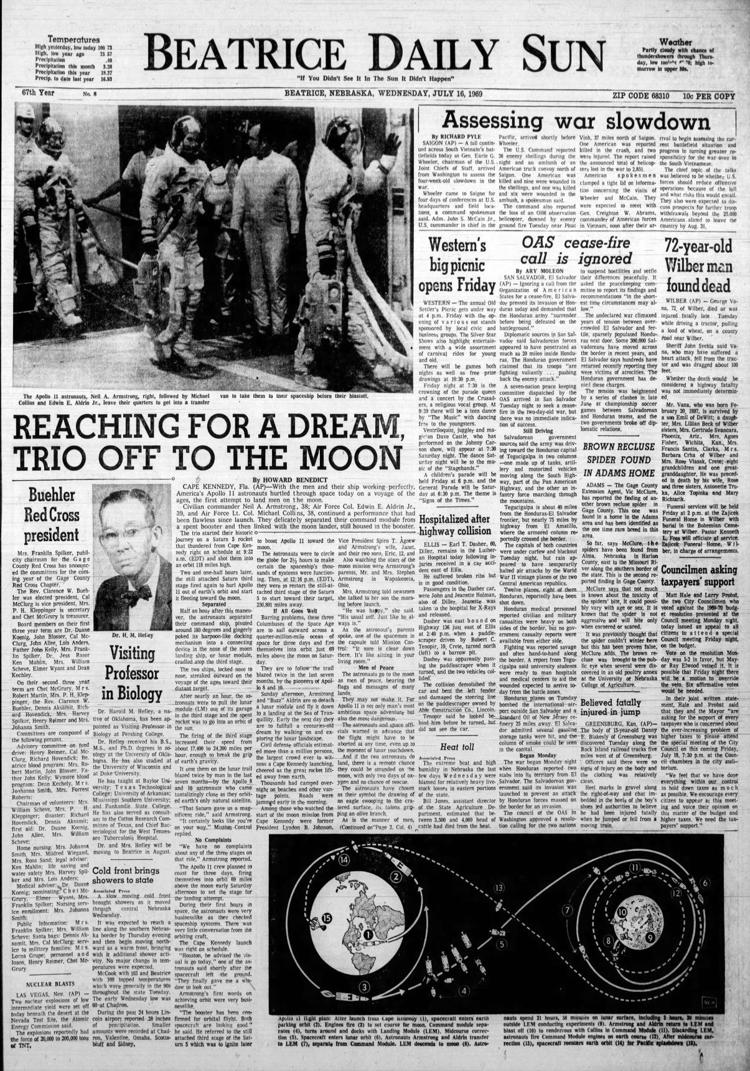 "Spacecraft link, drop 'garage' - Hurtle toward moonwalk"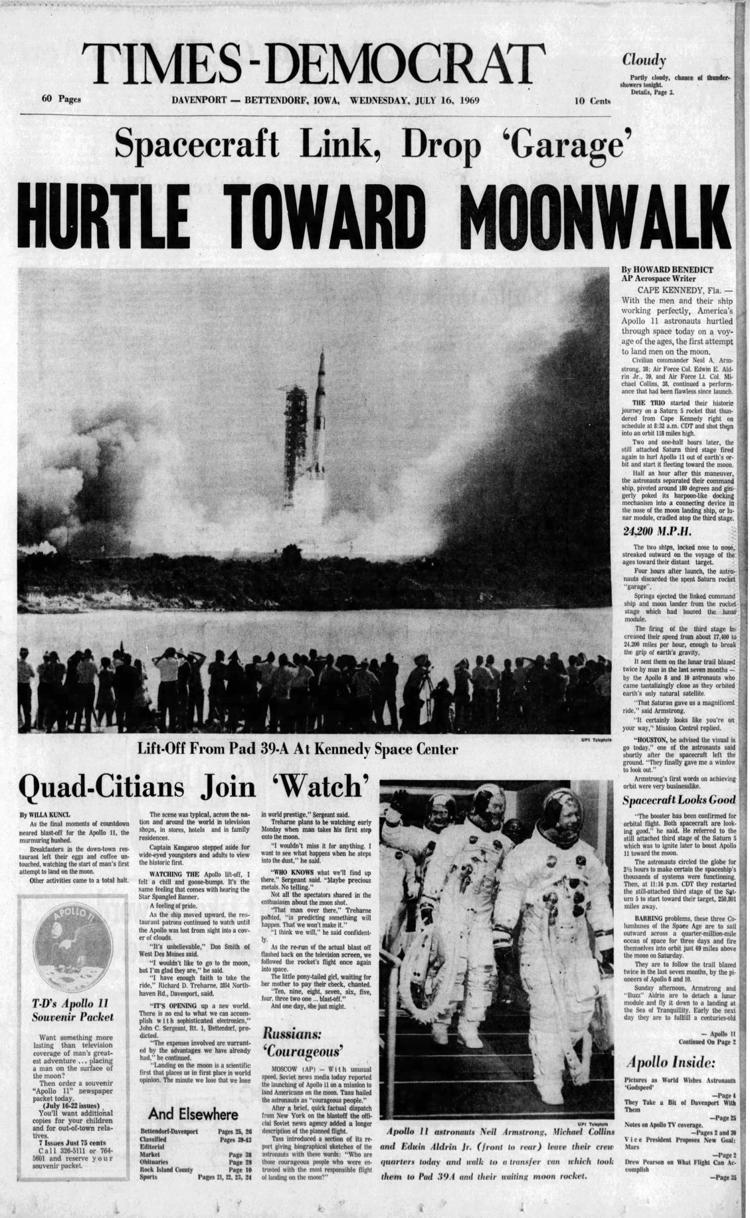 "Apollo astronauts hurtle toward Moon"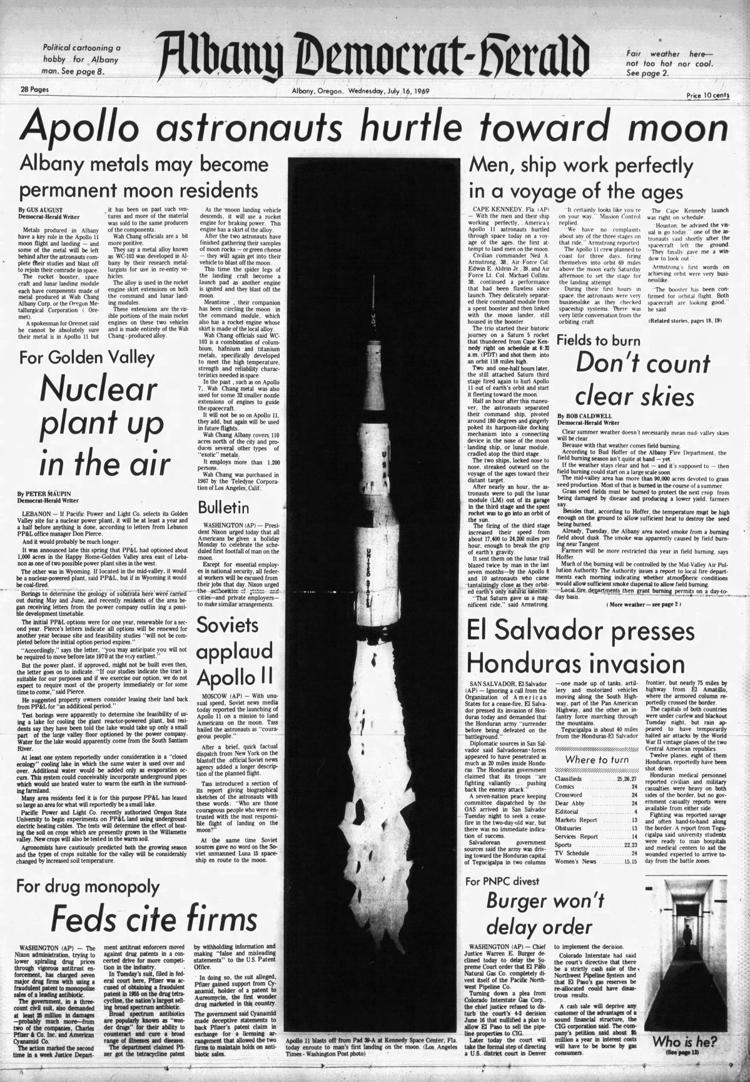 "Apollo astronauts beginning one of man's greatest feats"