Year after year, trash and traffic clutters Highway 180 when snow begins falling in winter.
This winter season marks the first since the Flagstaff Snow Park began using potable water snowmaking, which was utilized in order to divert snowplay traffic from the Highway 180 corridor. This past weekend was made difficult by the government shutdown, which prevented the help of one of the partner agencies that normally enforces trash and traffic regulations — the United States Forest Service.
Jonathan Allen, president of Flagstaff Snow Park, said they had five runs open and had 3,900 people come through Saturday and Sunday. These visitors came to the park after the Coconino County Board of Supervisors allowed them to use one million gallons of potable water for snowmaking on its slopes. The board felt the park's request was appropriate given how much potable water is used by other local recreation opportunities.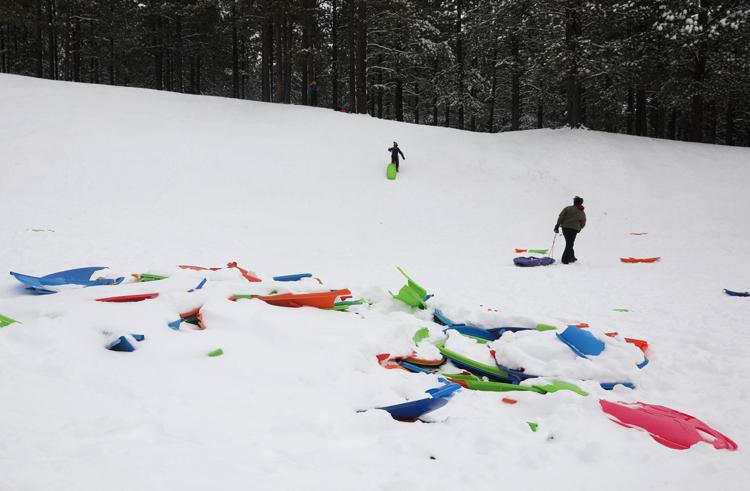 Since the day after Christmas, Allen said the park has had more than 22,320 people riding down the slopes on reusable tubes. Allen underlined the fact that the partnership with the county was intended to help alleviate snowplay trash and traffic, not solve the problem entirely.
"We never claimed that it would eliminate trash or traffic, but that it would help mitigate it to some degree," Allen said. "We had 22,000 people out here that didn't go leave sleds in the forest, didn't go to Crowley Pit, didn't go to the Highway 180."
Coconino County Supervisor Art Babbott said that they had increased messaging and attempts to get out information about the county's winter recreation hotline, which can divert groups to Happy Jack and Clint's Well.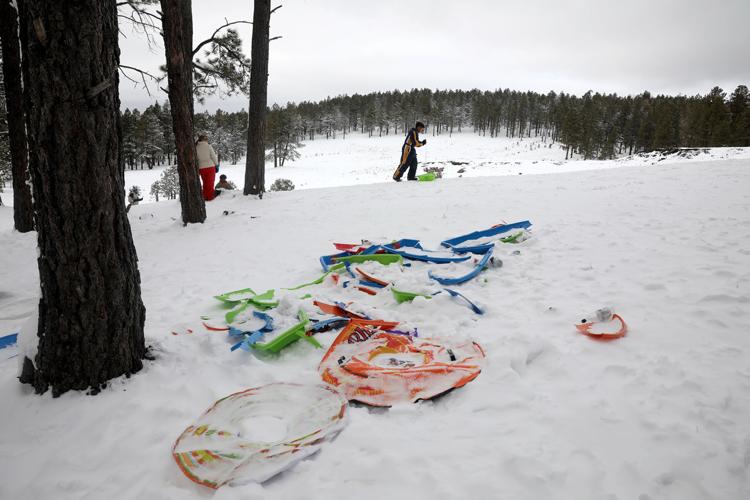 "The other really important part of mitigating the negative implications of traffic and congestion has come through increased enforcement and signage," Babbott said. The supervisor added that they have created tools to assist with enforcement by the Coconino County Sheriff's Office.
The Forest Service has been absent this winter recreation session because of the government shutdown. Normally the Arizona Department of Public Safety, Coconino County Sheriff's Office and Forest Service's law enforcement monitor the corridor for trash and traffic violations, Babbott said.
"What I can tell you is that the Forest Service, the law enforcement of the forest service and their staff are critical partners in managing recreation on our public lands," Babbott said. "The shutdown, without question, is negatively impacting our ability to manage visitation on national forest lands across Coconino County."
From last Friday to Monday, the Arizona Department of Public Safety issued 40 citations along the 180 for parking violations, according to department spokesperson James Carne.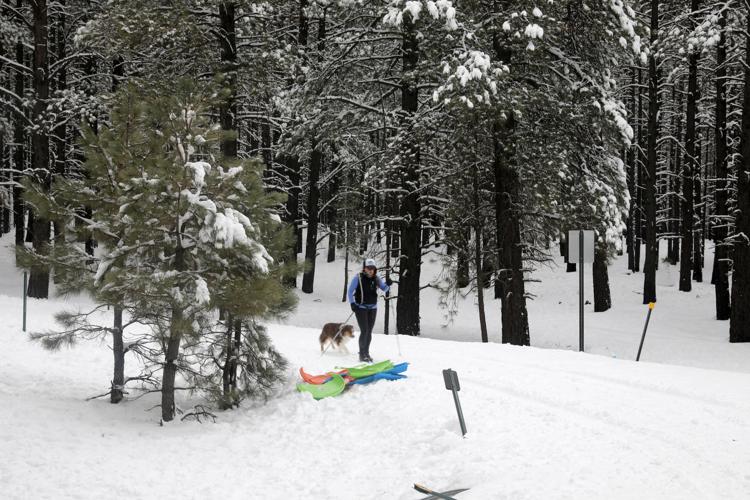 "Parking along US 180 is not only unsafe, but illegal within ADOT's right of way," Carne said. "No parking signs are posted along US 180 warning motorists not to park or stop along the roadway unless it is an emergency."
A county ordinance signed in 2017 added in a $200 fine for those caught illegally parking on the roadway, Babbott said.
The Coconino County Sheriff's Office and Forest Service were unable to respond for comment.
Several community organizations have sprung up throughout the years to clean the forest trash left behind by visitors, despite many dumpsters placed in the Highway 180 corridor.
Tiffany Lujan went out to Forest Road 794 with her dog Judd to go cross-country skiing during the weekend. As she drove toward Forest Road 794 on a road connected to Highway 180, she saw trash scattered at every turnoff.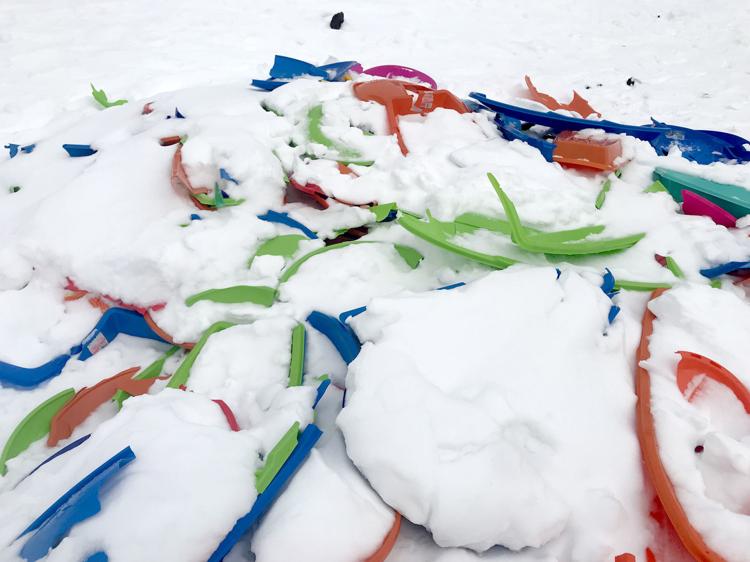 When she got to her destination, she and Judd jumped out of the car to find broken sleds, coffee cups and plastic trash scattered throughout the parking lot.
"I want people to enjoy the outdoors," Lujan said. "I'm glad people are getting outside, exercising. Just leave no trace."
She felt that having designated snowplay areas is good for the community, but wished people playing in the snow would be cleaner.
"I should have packed a trash bag to take with me," Lujan said. "It's saddening."