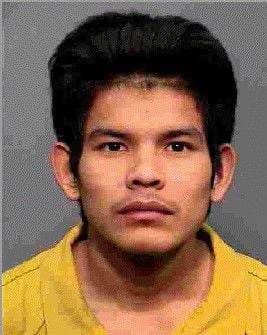 A man who had previously eluded Coconino County Sheriffs and a northern Arizona SWAT team during a search last week was arrested early Saturday morning.
Jason Gonnie, who is 18 years old, was booked into the Coconino County Detention Facility on charges including kidnapping, sexual assault, aggravated assault with a deadly weapon, second degree burglary and three counts of endangerment, according to a media release.
Gonnie was arrested at 4:30 a.m. on Saturday by County Sheriff's deputies and Flagstaff Police officers a during a traffic stop at Fourth Street and Highway 66.
Gonnie is accused of sexually assaulting a resident of Kachina Village south of Flagstaff after breaking into the victim's home Wednesday night.
Gonnie allegedly also threatened both the victim, whom Gonnie knew, and the victim's children, preventing the family from leaving until they escaped around 1 p.m. on Thursday.
Sheriff's deputies surrounded and searched the residence Thursday evening but to no avail.
Gonnie currently has a $150,000 bond.
Adrian Skabelund can be reached at the office at askabelund@azdailysun.com, by phone at (928) 556-2261 or on Twitter @AdrianSkabelund.
Be the first to know
Get local news delivered to your inbox!