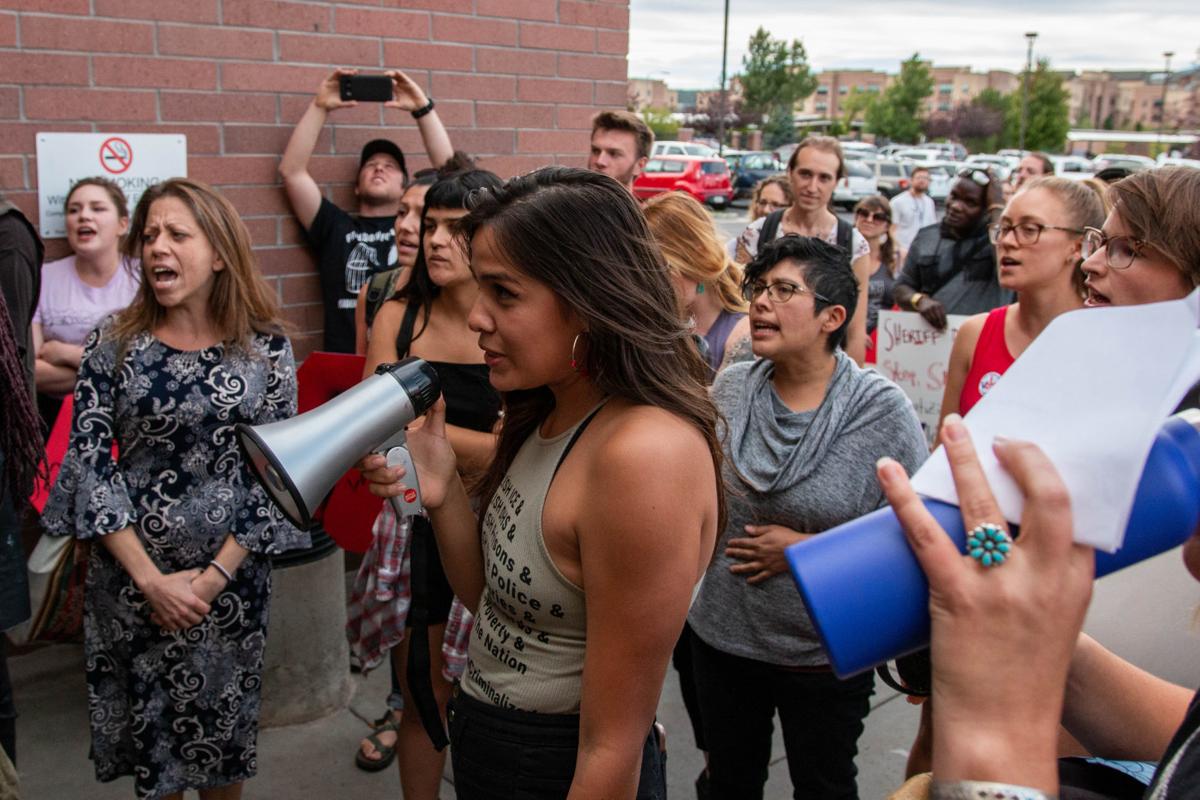 Last year, the Flagstaff City Council passed a resolution in opposition to local law enforcement's cooperation with federal immigration agencies, but now local activist groups, with the help of the ACLU, are pushing the council for more.
The group Repeal Coalition wants to pass an ordinance restricting how Flagstaff police communicate with Immigration and Customs Enforcement and interact with undocumented residents. Repeal member Frankie Beesley said their organization and the ACLU have already made a draft ordinance and are calling it "Keeping Families Free and Together."
Flagstaff Police Department Chief Dan Musselman said the department already has friendly policies for undocumented people, and that the ordinance will change city policy enough to attract lawsuits.
Beesley said they have met with leadership at the department and members of Council about taking up the issue.
"We want an actual policy in place that, as the title says, keeps families in the community whether they have documentation or not, that keeps them together in this community, something that says our police department is not cooperating with ICE in ways they don't have to outside what SB 1070 says," Beesley said.
Beesley said Repeal had been working on how to change the law for over a year, but it recently enlisted the help of ACLU lawyer Billy Peard.
Peard and Repeal focused their ordinance on Arizona's SB 1070, a bill that was implemented in 2010. Many called the legislation racist at the time, and it led to several tourism-related boycotts in the state.
Many parts of SB 1070 have been struck down by courts, Peard said, but the ordinance they have drafted addresses the most well-known section of the law, often called the "show me your papers" provision.
The section demands officers to attempt to determine a person's immigration status if they have a reasonable suspicion that they are in the country illegally. But Peard said the law is ambiguous in places, leaving it open for an ordinance, such as theirs, to provide clarity.
For example, SB 1070 doesn't explain how an officer can become reasonably suspicious of someone's immigration status.
Their ordinance clarifies that if someone is in an area frequented by undocumented people, that is not reason to be suspicious. Similarly, an officer cannot use a person's ability to speak English or a person's clothes as a reason to be suspicious.
You have free articles remaining.
"Is there an undocumented way to dress?" Peard said.
All of these can be used to justify an officer's reasonable suspicion under current department guidelines. 
The ordinance would also restrict the department's ability to communicate with ICE, and instruct officers to inform people that they are not required to speak with officers about their immigration status, even if asked by an officer.
But Musselman told the Daily Sun that the ordinance may not be necessary. Musselman said the department already has policies that line up with many parts of the ordinance.
For example, Musselman said the department instructs officers to avoid asking victims, witnesses or those making a citizens complaint about their immigration status.
Council requested a report that showed the department's policy in 2018. In the report, the department's policy said asking a citizen about their immigration status can impact the trust and confidence communities have with the police.
Musselman believes their current policy keeps them in compliance with state law and protects the safety of undocumented people living in Flagstaff.
The department will only arrest an undocumented resident if they have committed a criminal act, he said, and the department has never held someone solely because they were undocumented. He is concerned that if the ordinance passed, the city may open itself up to lawsuits by not complying with state law.
Musselman hopes to keep a good relationship with Repeal and said he understood where they were coming from.
But Peard disagreed and said he is confident the ordinance would not be struck down if it was challenged in court, and Beesley said the ordinance was written in compliance with state law.
The ordinance has been provided to city and department lawyers. Members of the council have discussed creating a work group to tackle the ordinance, said Repeal member Alejandra Becerra. Becerra said members of Repeal are concerned that during this working group process, the ordinance they have drafted could be softened.
At the moment, however, there is no set date for those meetings to take place.
"Repeal is resistant to changes because it was written intentionally to align with state law and to enact real legal language to [change how police operate]," Becerra said. "If [councilmembers] want to change it, it should be done publicly in the council's chambers."
Adrian Skabelund can be reached at the office at askabelund@azdailysun.com, by phone at (928) 556-2261 or on Twitter @AdrianSkabelund.