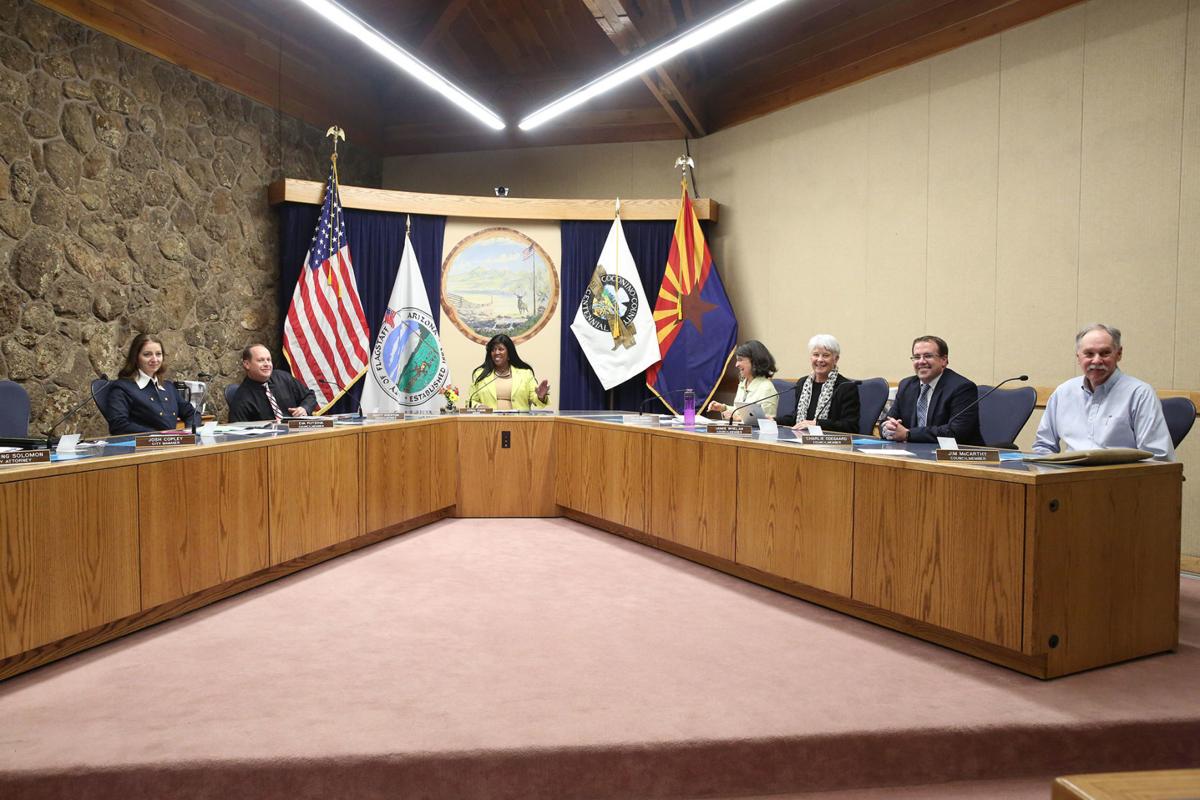 City staff may begin receiving a benefit few others have come across: paid family leave.
Should the city council approve the measure, city employees would be eligible for up to 160 hours, or about one month, of paid family leave during any 12-month period.
Firefighters would receive up to 224 hours of leave.
Staff would be eligible for the leave after the birth or adoption of a child, being newly appointed as a child's legal guardian or in cases of stillbirth. It is also available in the case of the placement of a foster child, limited to once per year.
The measure received unanimous support during the July 3 council meeting and it is expected to be approved by the council on Aug. 21.
Councilmember Charlie Odegaard said he was "pleasantly surprised" to see the inclusion of foster children as a reason one could take leave. Odegaard, who has fostered children in the past, said he was also happy that the city as an organization could express that they valued families.
Councilmember Eva Putzova, who pushed for the measure to be included in this year's budget, agreed.
"At some point it's difficult to talk about family values and not follow through," said Putzova, adding that in Slovakia, where she grew up, such a benefit is seen as almost a right.
Paid family leave was added to the city's budget last year but was taken out as other priorities came to take precedence, Putzova said.
At the moment, a staff member who wants to take time off for a pregnancy is allowed to do so under the 1993 Family Medical Leave Act, but this is unpaid. For paid time, a staff member would have to use any vacation or sick time they had built up.
The measure also includes $40,000 for filling positions that might be left vacant during the leave. There are certain positions that must remain staffed at all times, usually by giving another employee additional responsibilities.
Paid leave would be available to all employees who have worked at the city for at least six months.
Part-time employees will be eligible for a smaller amount of leave based on how many hours they work per week. For example, an eligible employee who works 20 hours per week would be eligible for a maximum of 80 hours of parental leave.
If the measure is passed, the city will become one of the only major employers to offer paid family leave. Neither Coconino County, nor Northern Arizona University, offer paid family leave and Putzova said she hopes the city could push other agencies and employers to offer the benefit.
She also said she hopes the council will be able to extend the amount of paid time city staff receive. One month is a good start, Putzova said, but she would like to see it become three months or even a year.