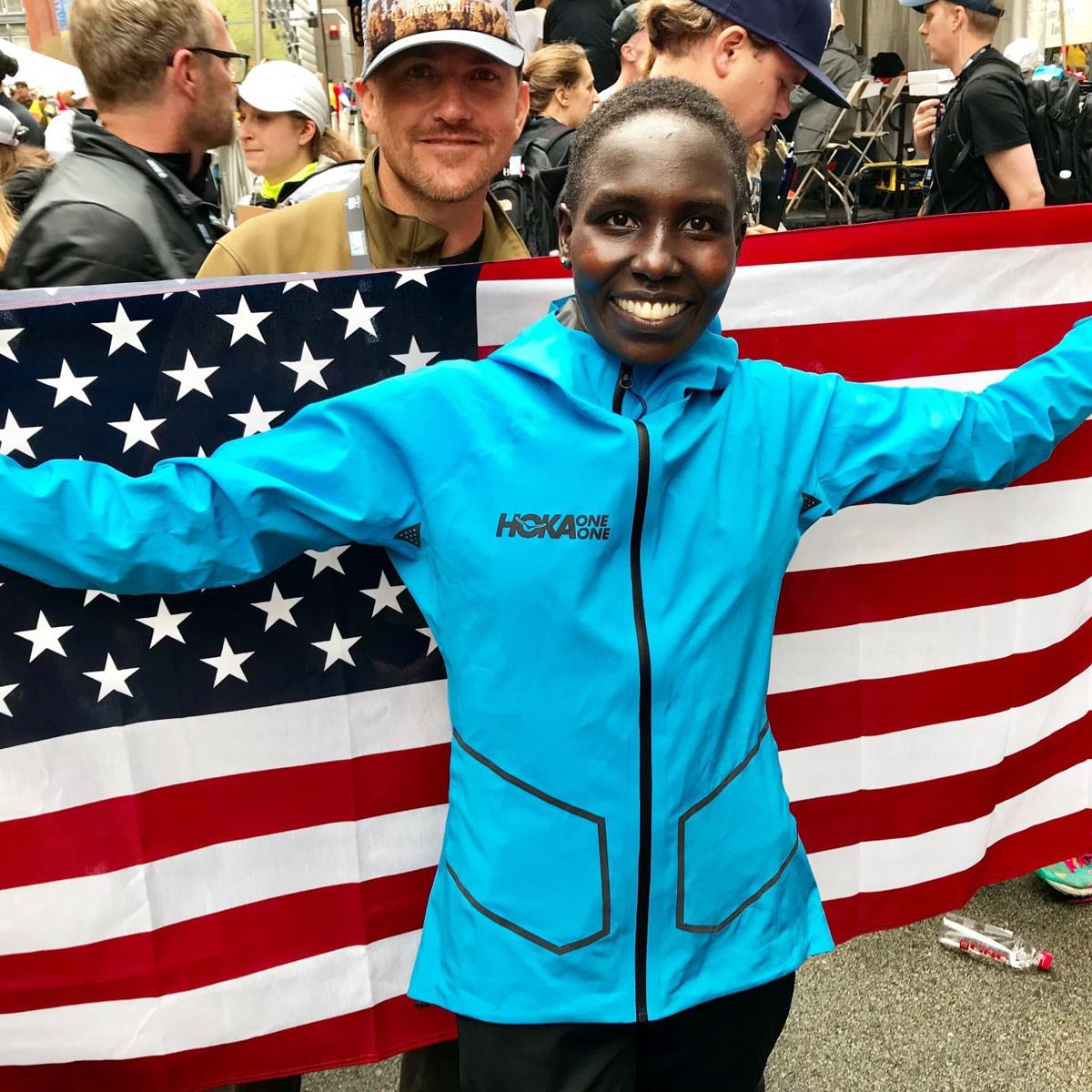 For Aliphine Tuliamuk, there's a better marathon somewhere in her future. It's one of the reasons she joined NAZ Elite.
Tuliamuk is seeking a breakthrough performance at the distance when she takes on the Rotterdam Marathon in the Netherlands on Sunday.
She's put in the work, which NAZ Elite head coach Ben Rosario described as "world-class," and has built momentum with some solid races. She hopes to translate it all into earning a spot on the Rotterdam podium.
"She's run three or four marathons before she came aboard our team, and none of them have gone very well," Rosario said Tuesday, "and that was one of the reasons she joined the team, to figure out the marathon."
Tuliamuk's PR in the distance came at the 2017 New York Marathon, which she finished in 2:33:18 for a 13th-place result on the women's side. Her pace-per-mile average for NYC was 5:51 and she was the first female runner in the 25-29 age group to finish the race.
NAZ Elite's Kellyn Taylor finished the 2017 install of the NYC Marathon in eighth place on the women's side in 2:29:55, and teammate Stephanie Bruce crossed the finish line in 10th in 2:31:44.
Rotterdam is the first marathon Tuliamuk will run as a member of NAZ Elite. She's recorded a few solid half marathons while with NAZ Elite, including winning a national title at the 2018 USATF Half Marathon Championships and taking first place in her most recent race, February's Gasparilla Half Marathon.
Tuliamuk kept hitting the training hard and increased her fitness level since winning Gasparilla.
"That's what you have to do," Rosario said. "She is running a big-city marathon; Rotterdam is one of the most prestigious races in the world in terms of the marathon. World records have been set at Rotterdam and many of the best runners of all-time have been in Rotterdam. And in order to compete for a podium spot there, you have to be world-class, and she's been training at a world-class level for the last several weeks."
She'll have plenty to celebrate if the race goes well. Tuliamuk turns 30 on Friday and will run Rotterdam on Sunday (1 a.m. Flagstaff time). She's also been battling to get her body healthy for a high level of competition, working to get over past injuries.
Rotterdam is a fast course, mostly flat with a couple of loops and only a few sharp bends. The weather forecast calls for cool conditions and some wind. Rosario thinks it's a great marathon for where Tuliamuk is at in her career.
Rosario said he wants Tuliamuk to run smart for the first 20 miles, to hit her pace and be within herself. Then down the stretch, Rosario said, is when he wants her to go into race mode and battle for the front -- and a good time.
Tuliamuk can put an exclamation point on the team's start of 2019.
"Right now the vibe is really good. We've had a lot of high-level performances and the snowball seems to be rolling in the right direction," Rosario said.
NAZ Elite's Scott Fauble won the men's side of the Gasparilla half, and rookie teammate Matt Baxter won the New Zealand National Track and Field Championship 5,000 meters in early March. Two other young runners, Danielle Shanahan and Alice Wright, have also broken through for their first wins at the professional level in March.
Meanwhile this weekend, Shanahan and Wright will be joined by Nick Hilton as the trio takes on the Carlsbad 5000m in California on Sunday. Also on Sunday, Grayson Murphy and Scott Smith, making his 2019 debut, will race in the Cherry Blossom 10-Mile run in Washington, D.C.