Along with crisp nights and colorful leaves come the delightful tastes of autumn — pumpkin, spice and other things warm and nice.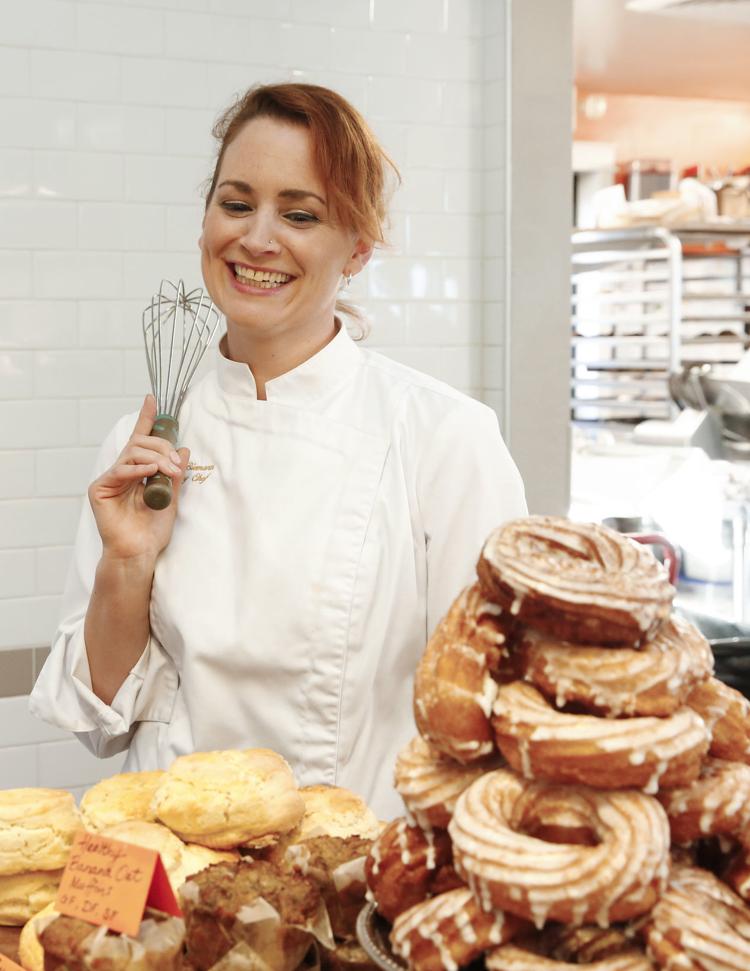 "It's time for pumpkin everything. People have been waiting all year for it," said pastry chef Kat Biemann, who daily churns out scratch-made treats for Tourist Home All Day Café and Tinderbox Kitchen. The Southside café and kitchen will have pumpkin-spice French crullers, pumpkin-spice scones, ginger snaps and pumpkin cheesecake in its fall lineup of bakery goods.
Fine restaurants will greet the season of change with dishes that include late garden offerings, fall fruits and satisfying roasts. Look for squash, Brussel sprouts, cauliflower, pears, beets, figs and apples to appear.
"We love to enjoy the last taste of summer harvest with corn and peas and welcoming of winter squash, root vegetables, and cool-weather dishes such as braises," said executive chef Logan Webber of Brix Restaurant and Wine Bar. He said one of the first additions on the Brix fall menu will be smoked pork cheek confit with roasted fennel, winter squash, and local crab apple preserve.
The Cottage on the Southside will also bring autumn to its bistro tables with slow-cooked pork belly "pot roast," French lentil ragout, and a shaved apple and fennel salad, said chef and owner Scott Heinonen. Another dish includes pork tenderloin with cauliflower fondue and accompanying cinnamon and sage beurre noisette. On the salad side will be warm napa cabbage with candied walnuts, bacon, Roquefort cheese and dried apricots.
These menus call for a reservation!
Look for Tinderbox Kitchen to release a fall and winter menu in early November. One option will be red wine braised beef short rib with celery root mashed potatoes, roasted root vegetables, wine reduction and grilled bread.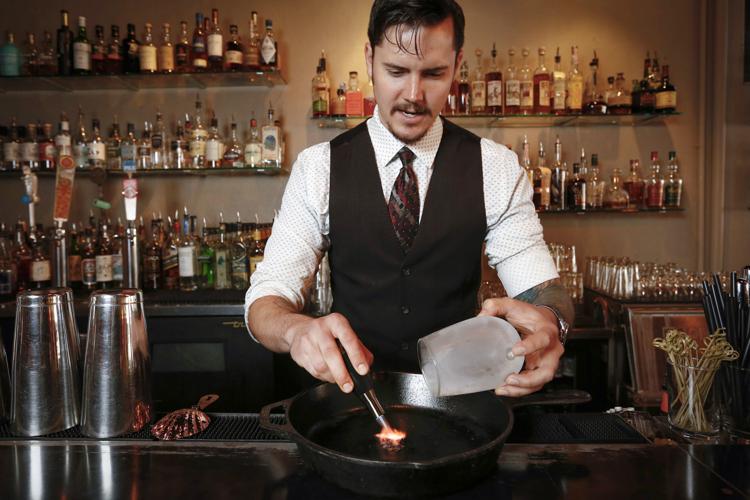 Stop by neighboring Annex Cocktail Lounge for the latest smoked cocktail from Nick Williams. The lounge will release its fall-winter menu in late October. Williams promises more unique Annex mixology, like the Smoke & Botty — 1888 double aged rum, St. Elizabeth Allspice Dram, black walnut bitters, burnt orange peel and a Luxardo cherry, all infused with cinnamon bark smoke.
Cooler weather calls for the revival of comfy drinks, and there's plenty to find around town.
Rendezvous at the Hotel Monte Vista highlights fresh pressed apple cider, hot toddies and its famous Whiskey Chai, a warm cup of creamy goodness spiked with Jameson Irish Whiskey. Bartender Marcus Lobstein said the drink's rich flavor comes from specialty chai spices and a splash of Tuaca, an Italian liquor with citrus and hints of clove.
Sip a rich pumpkin chai or the cinnamon matcha latte at Steep Leaf Lounge in downtown. For a lighter, more Halloween-inspired drink, try Steep's Witches Brew, an herbal tea with hibiscus, blackberry leaves, orange peel, apple and more.
Autumn is the season of apples, and SoSoBa: The Nonstop Noodle Shop has apple cocktails covered with three different drinks made with Apple Pie Liquor from Arizona's Caskwerks Distilling Co. The Manzanita is an easy-drinking rum cocktail served in a coupe glass and garnished with apple slices. Der Apfel is a mulled cider drink with grated cinnamon, bourbon, a splash of Caskwerks Apple Pie and some Irish coffee. Our favorite of the three is the Baked Apple Old Fashioned.
Also, you can find crisp hard cider from Stoic Cider of the Prescott area at these favorite Flagstaff haunts: Pizzicletta, Diablo Burger, Majestic Market, the Western Post, Criollo Latin Kitchen, McGaughs, Root Public House, and Hops on Birch. We recommend Stoic's Javelina Rosé, a cider blended with wine grapes.
Speaking of apples, you'll find plenty of caramel covered ones in many varieties at the Sweet Shoppe Candy Store on Aspen Avenue. For an autumn color theme, choose the Reese's Pieces apple. Soon, look for Halloween decorated truffles and covered Oreo cookies, plus pumpkin fudge and pumpkin gelato.
Who's up for pumpkin in their coffee? You'll find pumpkin-spice lattes at Kickstand Kafé and Wicked AZ Coffee, and other favorite coffee stops are sure to have their take on pumpkin as well. Plus, Cedar House Coffee Shop is already baking up its popular mini pumpkin Bundt cakes. Iced and dressed with pecans, these treats are also gluten-free.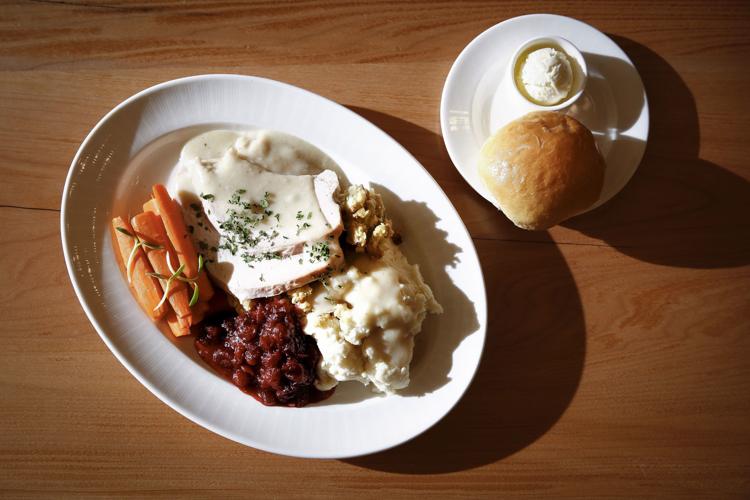 This article wouldn't be complete if it failed to mention the availability of a Thanksgiving Day meal any day of the week at the Silver Pine Restaurant in Little America Hotel. A comfort-food standard, the Little America Turkey Plate includes herb-brined breast of turkey, whipped potatoes, carrots, apple cider gravy, sage stuffing and the restaurant's popular butter rolls. Gail Collins, food writer for Northern Arizona's Mountain Living Magazine called it the "perfect" plate, just like Grandma's, and it's on special each Sunday.