Tips for starting your own compost pile with kitchen scraps to create natural fertilizer for your garden.
Sponsored Content: We Hope You Enjoy These 11 Must Haves For Your Griddle!
Canned foods are cheaper, longer-lasting alternatives to their fresh or frozen counterparts. They can make for nutritious additions to meals a…
No matter where you live, this seasonal produce guide will help you find what's fresh year-round.
The Kinsey, Alabama, couple has a thriving organic CSA from just a quarter-acre of land.
You don't need acreage to grow your own fresh produce. Explore options to start a garden on your roof, balcony or even indoors.
What makes a hotel stay feel luxurious is often the simplest things: fluffy towels, clean sheets and mini toiletries there whenever you need t…
Homeowners want their home to look nice but lack the motivation. Buzz60's Keri Lumm shares the results of a new study conducted by OnePoll on …
Spring is nearly upon us and that means spring cleaning! But one thing you might have to deal with is more nasty pesky dust. Buzz60's Mercer M…
How much time do you spend foraging for your keys? Ever had to rely on the extra set you hid away? You may be a good candidate for a key-free …
Houseplant sales have skyrocketed as the demand for plants has soared. Here are some shopping tips, along with advice on houseplant etiquette.
Their two-acre yard in Delaware has one of the largest collections of azaleas around — more than 1,700 shrubs.
May 8 roundup of great finds online.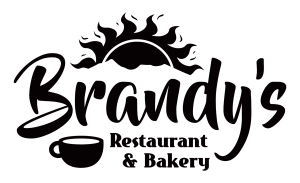 Brandy's Restaurant & Bakery