If you have diabetes, managing blood sugar levels is critical, but careful planning and some creative swapping can allow you to enjoy the swee…
Slow cooking chicken wings is a seriously underrated technique. It's set-it-and-forget-it levels of easy, and the end result makes for some of…
Few things make for a better dinner during the coldest days of winter than a hearty bowl of chili, but it's nice to have something to break up…
While one of the easiest and tastiest ways to cook chicken breast is in the oven, it's a technique that can often overcook and dry out the meat.
Seafood lovers rejoice! You're not out of the air fryer game just yet. This garlic shrimp takes just four minutes to cook in the air fryer and…
Make and take a wrap for a healthy packable lunch or serve them up on game day for a protein-packed snack everyone will devour.
January 23 roundup of great finds online.
Here are a few great ways to make dealing with cabin fever a little easier.
Home gyms have always been a popular option for getting fit without needing to share space at a fitness club. Here are some tips on creating one.
You're about to up your snack game.
Q: Howdy, Tim. I discovered on AsktheBuilder.com that you've been a master plumber for forty years. I recently moved from a city house on a ci…
Q: I am a widow in my 70s and my mortgage is underwater. Can I just let the bank foreclose and move on? I don't want to buy again, just rent.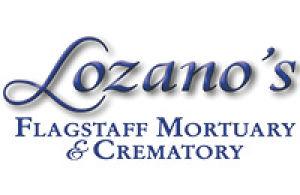 Lozano's Flagstaff Mortuary & Crematory