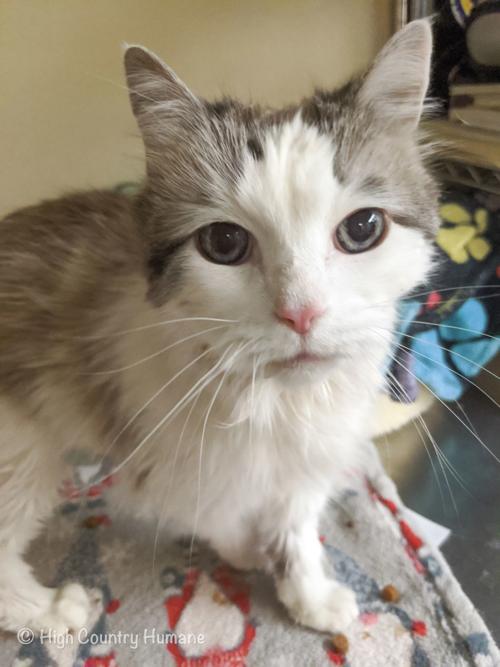 Dame Maggie Smith is just like her namesake; distinguished, lovely, and oh so sweet! She loves gentle pets and warm beds. Maggie may be a little older, but she still has so much love to give! She just recently had dental surgery, but is recovering quickly. However, we think she'd recover quicker if she could be in your lap! Once you come to meet this girl, we promise that her tiny meows and sweet attitude will win you over in no time! And she's only $25! So come meet Maggie today!
As with all High Country Humane animals, Dame Maggie Smith is fixed, is current on her vaccinations and comes with a free lifetime microchip registration. You can meet her at our adoption center. We are open Monday - Sunday, from 11 a.m. to 5 p.m., www.HighCountryHumane.org
Get a dose of adorable in your inbox
Receive local adoptable pets PLUS updates for pet lovers in your inbox every week!