This is Duke. Duke came to us in early September as a feral puppy never having interacted with people before. Since being at the shelter he ha…
Q: How important is flea and tick prevention in Northern Arizona?
May 20 is National Rescue Dog Day. Here's a gallery of 25 photos to celebrate rescue dogs around the world.
Hi, I'm Maggie. I'm a sweet girl, hoping to find my new forever home. I have been staying in shelters for a long time so I'm hoping yours will…
Panda is 1-year-old and came to the shelter with her two kittens. Fortunately, her kittens were adopted together, so now she is ready to find …
Coyotes hunting prairie dogs often experience failure because the prairie dogs escape by diving into burrows. Badgers also hunt prairie dogs. …
Hi there, I'm Shrimp, and I may be little, but I have a big personality! You'll hear my voice first, because I'll chat and purr as soon as I s…
You will want to meet Spot, a 2-year-old American Bulldog mix, because he is a very happy guy. He is always smiling and eager to go anywhere w…
Q: My cat has been scratching at her face, has goopy eyes, and is sneezing lately. Is this an allergy, and what can I do about it?
The American Veterinary Medical Association gives frequently updated guidance to members on minimizing exposure to COVID-19 while providing qu…
Hi, I'm Bubba I'm a very friendly guy who loves everybody! Well, men can be iffy sometimes, but I come around quickly. I do well with kids but…
Chatterbox is an extremely handsome one-year old domestic short hair. He is super-friendly and outgoing. He came to the Coconino Humane Societ…
Are you holed up in a small space, feeling increasingly ready to get out into the world and explore it? The answer is an affirmative for most …
The ongoing coronavirus outbreak has certainly affected many aspects of our lives, and our pets can read our emotions and "feed off" our stres…
COVID canine memes abound on social media in this age of isolation — a favorite: that lugubrious mutt lamenting, not another walk! — and our d…
The sun is out and so is Polkadot! This 1-year-old kitty will find every sunspot in your home and lounge all day. She is a mostly independent …
Q: I just adopted a puppy and was told to train the puppy to use potty pads in the house instead of taking the puppy outside, to avoid the ris…
Meet Oreo, a 6-year-old, female Siamese mix. While a little shy when she first meets you, she is just a gentle lady looking for a mellow home.…
You might want to have pet food delivered to you. Contact local pet supply stores to find out if they provide this service. Many stores have c…
If you have already scheduled an appointment for your pet, contact the veterinary hospital days before the appointment because many of the are…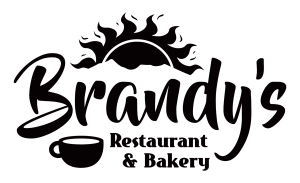 Brandy's Restaurant & Bakery
The United States Department of Agriculture's National Veterinary Services Laboratories has confirmed SARS-CoV-2, the virus that causes COVID-…
If you are sick with COVID-19 (suspected or confirmed) you should limit contact with pets and other animals like you would around contacts wit…
If you and your family have been feeling cooped up in your home and the weather is pleasant, a walk through your neighborhood with the family …
Before you and your family set off for a walk, always carry "poop" bags with you to clean up after your dog.
It has been scientifically proven that animals become calmer when they listen to classical music. The Humane Society of Carroll County, Maryla…
Our pets can use a little preparation where spring storms are concerned. Consider these tips to ensure your furry friends can weather any stre…
Emmett is our longest term resident right now. He's a very delightful guy who has special behavioral needs. He loves his people & is very …