To reduce pet allergy effects, an important first step is to encourage hand-washing after petting an animal to minimize exposure to the eyes or nose.
Say hello to our BIG friend, Bentlay! With the giant noggin of a Pit and the adorable wrinkles of a Shar-Pei, this 6-year-old boy is a unique …
Living at high altitude has its challenges, as those of us who reside in Flagstaff know. Yet, at about 7,000 feet, we are far below the highes…
Zoey is a 6-year-old female, beautiful medium hair calico. She is very personable and her surrender was a sad goodbye. Her previous family ado…
Here are six reasons you should keep your dog leashed on a trail, plus more tips for a safe hike and some dog-friendly historical walking tours.
Here are some ideas to help you add extra money to your savings account each month, how to create the best home learning environment for your …
Spending time in nature is one of the best activities you can do with your pet, as it's something you'll both truly enjoy. Scenic, sincerely, …
Leaves are falling, autumn is calling! It's the perfect time to embrace the world's natural beauty and head on a fall getaway. Buzz60's Chloe …
Skin is a reflection of what is going on inside the body, plus a combination of genetic inheritance, hormones, and lifestyle. However, the way…
Halloween can be a stressful time for our canine companions, which is why it's important to start preparing them now.
This year has completely flipped the 'school's out' slogan to school being in! Here's some tips on how to turn your home into the best educati…
Meet the Fast Food Bunch; Carl, Taco, and Chipotle!
Q: My dog was just diagnosed with epilepsy, and I am unsure about what to expect with this disease?
My name is Ansel and I am a very handsome one and a half year male. The photographer taking this picture is probably as famous as my namesake,…
It wasn't just our world that changed with the pandemic, things were turned upside-down for our pets too. Buzz60's Maria Mercedes Galuppo has …
With 59% of Americans living paycheck to paycheck, saving money is more important than ever. Veuer's TC Newman has some monthly expenses to tr…
Back-to-school time looks a little different for most families this year. But schedule changes can be stressful for dogs, too. Here are some tips.
Road trips aren't just about dining out and relaxing - they're about exploring something new!  Historical walking tours are a great way to lea…
If you feel as though 2020 has chewed you up and spit you out, you might have your direction of travel wrong.
I am Mojo and I think German Shepherds are beautiful -- especially me! There will be none of those ridiculous puppy antics with me -- chewing,…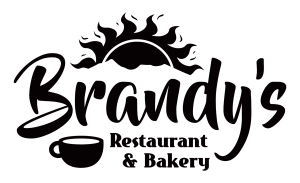 Brandy's Restaurant & Bakery
Bringing a new furry friend into a multi-animal household can be difficult. Here's advice on how to do so from pet expert Cathy M. Rosenthal.
Nothing compares to the excitement and joy of bringing a new four-legged family member home to love and care for.  But when that home is an ap…
Hi! My name is Jordan. You are probably wondering how a good-looking guy like me ended up being surrendered to the Coconino Humane Association…
Hello, my name is Betty! Nice to meet ya! I may be 8 years old, but don't let my grays scare you! I am young at heart and still have so much l…
The mission of High Country Humane is to "transform lives by providing exceptional animal care and adoption services, supporting and strengthe…
Here are some tips from the American Kennel Club for teaching your puppy to walk on a leash.
Training skills can lapse during the unstructured summer months. With routines changing, teaching your dog a new trick or two can help keep hi…