3 summer treats you can share with your dog, with guidelines and examples.
Your faithful friend's view of the world is different than yours, but maybe not in the way you imagine.
This is what a neurologist says makes a difference when it comes to exercising for your brain. Buzz60's Elitsa Bizios reports.
You might have to face interest rates when you charge your credit card, but there are some instances when it's better to swipe with that over …
Hi! My name is Sumter, and if you are looking for a cuddle buddy to keep you warm when the fall weather comes around, I think I'm your perfect…
You know the saying about curiosity and the cat. Actually, you will be the curious one when you try to understand what is going on in Nails' f…
Q: How has the COVID-19 pandemic affected veterinary medicine?
A basic course in obedience training is beneficial to most dogs, especially those who have only recently been adopted. If you spot any of the …
Here are some things to consider when trying to save money. Buzz60's Elitsa Bizios reports.
Friends come in all shapes and sizes, which includes personalities! You might have some friends that are outgoing and others can be shy and in…
Generational wealth is something that can give your descendants a big leg up in the world. So how do you accomplish it? PennyGem's Justin Kirc…
There's this term I keep hearing from friends when I ask them to go for walks in the woods.
It's never a good idea to be driving in a hailstorm, but if you do find yourself caught in one, here's how you can stay safe.
Hey everyone. My name is Rollo, just like the candy! I'm a sweet, loving boy who's looking for a warm cozy bed and the perfect home. Sometimes…
Most of us can tolerate, at least to some degree, dogs barking during Zoom meetings or cats meowing in our faces at four in the morning (which…
Alfred von Wigglebottom, a 1-year-old retriever mix, is a very friendly, excited guy who would love to meet you. He looks a little funny due t…
One simple task could help ease your anxiety, how to safely hit the open road with your furry friends, when you should and shouldn't save mone…
Q: My dog is licking and scratching her skin raw! I do not know what to do about it!
Jezebel is a female three-month-old Russian Blue mix. She was born with one eye only partially formed so the veterinarian for the Coconino Hum…
Jennifer Stile was apprehensive when she found out that training classes for her puppy Josie would be moving online because of the pandemic.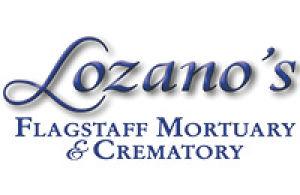 Lozano's Flagstaff Mortuary & Crematory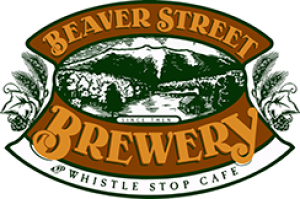 Nash was transferred to the Coconino Humane Association from Maricopa and is undoubtedly happy to be out of the heat. This three year old guy …
Hi, my name is June and, just like the summer sun here in Flagstaff, sometimes you see me and sometimes you don't. I'm a sweet, but shy girl t…
Nudibranchs are rarely longer than an inch, but the brilliant coloration of these soft-bodied marine creatures make them a favorite of scuba d…
While most folks know how to protect themselves from the sun and heat, remembering to protect your pet while out and about is also important.
There are a few simple ways to save money on your internet bill each month, it's easier than it looks to turn a tennis ball and an old t-shirt…
You probably have a huge to-do list before your new puppy comes home, but you can make one thing easier for yourself and buy a puppy starter kit.
Hi there! I'm Jake and I'm the perfect size companion for going anywhere! Which is perfect, because I really really want to go everywhere with…