Here are tips from experts to ensure children get the most out of school even though they're taking classes online at home.
Check out some ways you can relieve your allergies during the fall season, how to politely decline social invitations if you don't feel safe d…
In spite of the strain experienced by many single parents, the percentage of single-parent households has tripled from less than 10 percent of…
The 15 cities with the most single parent families in the United States.
Remote schooling can be difficult especially when it comes to keeping your kids engaged. So how do you keep your kid's minds turned on and bod…
Here are some ideas to help you add extra money to your savings account each month, how to create the best home learning environment for your …
Here's a closer look at wooden toys, including BestReviews‌' recommendations on good choices for children.
What steps should you take to help feuding siblings get along? Here are some ideas.
Johnsen recommends random, periodic check-ins to make sure kids are paying attention.
Outside of school, kids can still spend lots of time on their devices. For parents concerned about how often their kids are using electronic d…
Johnsen said staring at a screen for long periods of time can be hard. It's natural for kids' minds to wander, even during in-person schooling…
Both adults and children may feel the urge to pick up a device just because it's around. "Our devices are addictive and designed to be that wa…
Leaves are falling, autumn is calling! It's the perfect time to embrace the world's natural beauty and head on a fall getaway. Buzz60's Chloe …
Skin is a reflection of what is going on inside the body, plus a combination of genetic inheritance, hormones, and lifestyle. However, the way…
Halloween can be a stressful time for our canine companions, which is why it's important to start preparing them now.
This year has completely flipped the 'school's out' slogan to school being in! Here's some tips on how to turn your home into the best educati…
It wasn't just our world that changed with the pandemic, things were turned upside-down for our pets too. Buzz60's Maria Mercedes Galuppo has …
With 59% of Americans living paycheck to paycheck, saving money is more important than ever. Veuer's TC Newman has some monthly expenses to tr…
To help understand which names dominate today, Stacker looked to data from the Social Security Administration. This list ranks names by the nu…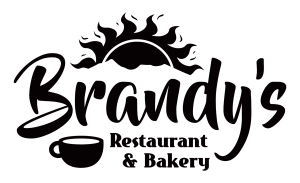 Brandy's Restaurant & Bakery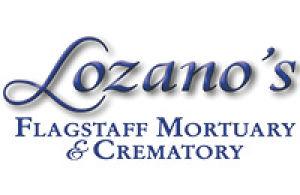 Lozano's Flagstaff Mortuary & Crematory
Here are some signs it may be time to take a detox from social media, find out the safest ways to store your face masks, what dentists are say…
For so many of us, the quarterly report cards we'd get from our elementary school in Miami Beach brought dread. How would we explain that C- i…
Our take: A box of 60 wooden blocks filled with a wide assortment of shapes and sizes for building imaginative structures. $69.99
Our take: A wondrous wooden and elastic toy ingeniously constructed to allow it to rattle and flatten, yet it always springs back to its origi…
Our take: A massive eight-room dollhouse roughly 4.5 feet tall and 4 feet wide. $160.99
A new survey reveals stress in the workplace is on the rise. But there are ways employers can help their employees.