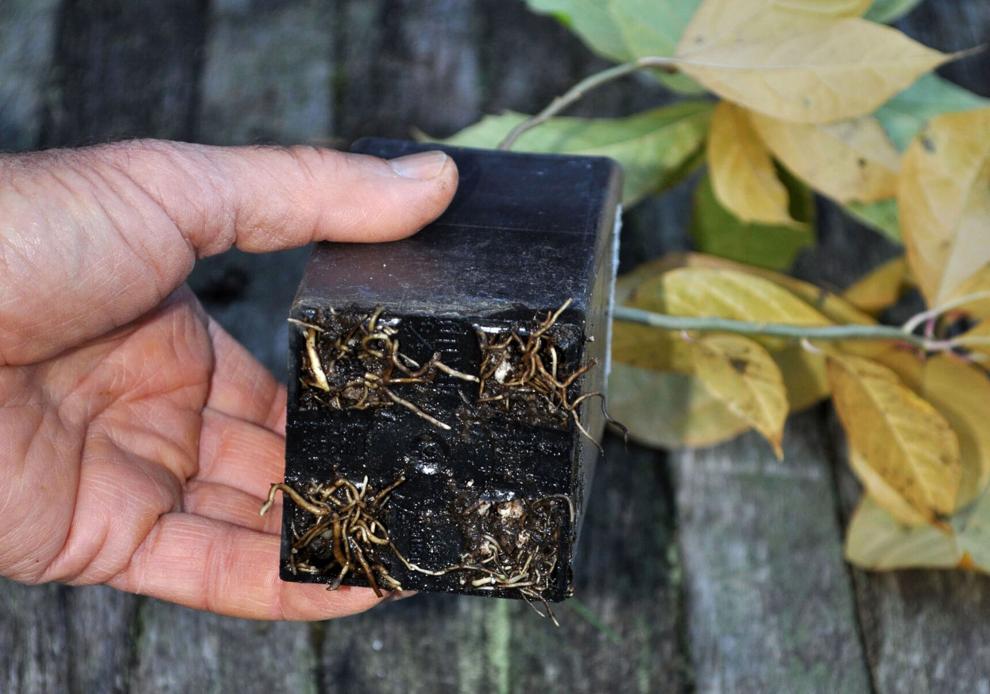 Pruning the stems of a houseplant is just the first step. After a few years, depending on how fast a plant grows, roots will fill a pot until they have no room left to grow. Roots attempting to escape out the drainage hole of a pot is one indication of overcrowding.
More telling is to have a look at the root ball itself. Slide the root ball out of the pot. If it's a large plant, the easiest way to do this is to first tip the pot on its side. Are the roots cramped together and circling around and around the outside edge of the root ball?
If the roots are overcrowded, you could just move the plant to a larger pot. Of course, then it will grow even bigger, which may or may not be your wish.
If the plant is to go back into its old home, root pruning is needed. Stand the plant upright and — brutal as it might seem — slice off the outer edge of soil and roots all around the root ball. The bigger the root ball, the more you can slice off.
Stand the plant back in its old pot and pack new potting soil in the gaps between the shorn root ball and the container. Use a stick or your fingers to firmly press it in place.
Water the plant, and it's ready for spring.