To reduce the damage from the sun and make a positive first impression of your house, consider installing an aluminum awning over a door or wi…
With proper care, granite countertops can last for decades making them well worth the investment. This durable and attractive surface can with…
August 1 roundup of great finds online.
Ben Mims has spent more than a decade cooking in restaurants and test kitchens. Here are his recommendations on essential equipment for the kitchen.
I was ambling through my yard a few days ago when I happened upon a plant that looked remarkably like a horsetail milkweed.
Want a Pinterest-worthy plant-filled room? You don't need a green thumb.
Q: I need to repair the mortar joints on my older brick home that was built in the late 1800s. I've seen some horrible workmanship where the m…
Q: Do you think unemployment will skyrocket when the Paycheck Protection Program (PPP) money runs out? I know many business owners who will pa…
Q: I am a widow in my 70s and my mortgage is underwater. In addition, the house is in need of much repair. Can I just let the bank foreclose a…
Stash school supplies in this storage cart instead of everywhere else in your home.
How is it that magazines manage to make real homes look so impossibly clean? Besides disinfecting the counters, scrubbing the grout and moppin…
These mats will definitely uplift your daily practice.
Back to school looks a little different this year.
The thought of breaking apart an ugly old cement patio can be daunting, time-consuming and costly, but an alternative that's easier is to cove…
It's no beet farm, but Rainn Wilson's Agoura Hills, California, house, listed for $1.699 million, features a rustic charm complete with some barns.
Botanically, all daisies are in the Compositae family, which includes many other plants not commonly called daisies, such as lettuce and zinnias.
Here are some ground rules for establishing a good roommate relationship, whether you're virtual strangers or hoping to spend the rest of your…
A backyard water feature is a simple way to add tranquility to your everyday life. Whether you long for a contemplative pond or need a bubblin…
July 25 roundup of great finds online.
Gas grills are a great place to start for new grillers and make a great upgrade. Here are three top picks.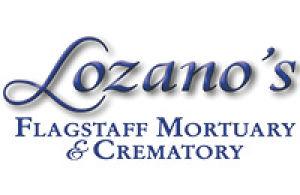 Lozano's Flagstaff Mortuary & Crematory

Fresh lemonade all summer long? Yes, please. 🍋🍊
Q: I need help with my laundry room. I'm enlarging it in a remodeling project and know I need more countertop room. I'm interested in ways to …
Q: If our condo association posts "private property" signs, are there any implications?
Nothing goes better with food fresh off the grill than a local craft beer, and the uKeg 64 is the most stylish way to serve and transport it. …
Q: I am a seller who has an agent that claims he has a buyer for my property. He wants to do a pocket listing. I am absolutely outraged by thi…
In December 2019, I described 10 housing and mortgage trends to watch for in 2020. But "deadly pandemic" was missing from my bingo card. Some …