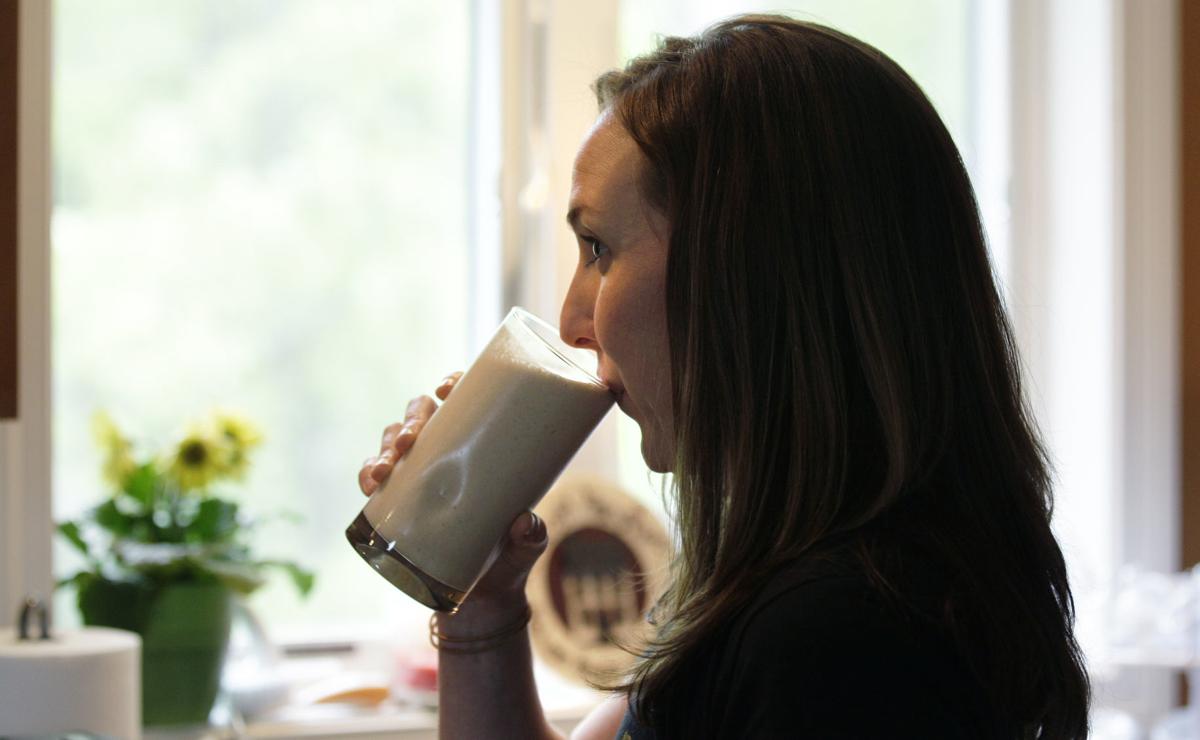 Q: What's the minimal amount of protein people should take in daily? How much of an exercise and strength boost do you get from eating higher amounts of protein?
A: Protein is one of the three major macronutrients, along with carbohydrates and fat. It's a building block of every human cell and is involved in the vital biochemical functions of the human body.
There is no agreed upon ideal amount of protein you should consume each day. According to the United States Dietary Guidelines, protein intake should account for at least 10% of total daily calories consumed.
Another common guide to minimum daily protein requirement is a weight-based recommended daily allowance (RDA) of 0.36 grams per pound of body weight. For a 150-pound person, that comes to 55 grams of protein each day. Overweight people should use the formula based upon their lean body weight rather than total weight.
A very active person should aim for a slightly higher protein intake, but only a bit more. Even someone exercising vigorously or body building would not need more than 100 grams of protein per day. Eating more won't improve athletic performance or strength.
Your source of protein is more important than the quantity. Try to get your protein from plant-based sources such as beans, tofu and nuts, fish, yogurt, and lean chicken and turkey. Limit fatty red meats and processed protein sources.
Today many people drink protein shakes. They can substitute for a portion of your daily protein requirement. A mixture of casein and whey is a good choice because of differences in intestinal absorption. Whey protein gets absorbed faster, while casein needs to be broken down first and gets absorbed later. But you don't need protein drinks on top of your daily requirement.
Popular protein supplements often highlight individual amino acids, such as creatine, carnitine, and the branched-chain amino acids (isoleucine, leucine, and valine). Creatine may contribute to rapid energy production and may enhance power or speed bursts requiring short periods of anaerobic activity. Creatine can result in water retention.
Carnitine, another amino acid, taken as a supplement can increase the amount of carnitine in muscle. However, study results on enhanced athletic performance have been mixed. According to a recent review in the journal Science & Sports, more research needs to be done before carnitine should be recommended for this purpose. The authors do note that carnitine may have a role in faster muscle recovery post exercise.
The branched-chain amino acids are metabolized by muscle. Some research suggests that branched chain amino acid supplements can help muscle recovery post intensive resistance training.
(Howard LeWine, M.D., is an internist at Brigham and Women's Hospital in Boston and assistant professor at Harvard Medical School. For additional consumer health information, please visit www.health.harvard.edu.)
Build your health & fitness knowledge
Sign up here to get the latest health & fitness updates in your inbox every week!