NEW YORK (AP) — A staggering 16.8 million Americans lost their jobs in just three weeks in a measure of how fast the coronavirus has brought w…
SEATTLE (AP) — More than 100 people have contracted hepatitis A in the Seattle area since the beginning of January, coinciding with the corona…
CODY, Wyo. (AP) — Yellowstone National Park likely won't reopen until May or later, delaying the start of its traditional summer season for mi…
CHICAGO (AP) — There are no sponsored power plays at the moment.
LITTLE ROCK, Ark. (AP) — Arkansas lawmakers on Thursday rejected an effort to allow voters this fall to cast an absentee ballot without an exc…
WILMINGTON, N.C. (AP) — A North Carolina police department has warned residents not to attend drive-in church services during Easter, citing t…
NBA players will receive their full checks when the next payday for most of them arrives on April 15 despite no games having been played for m…
TORONTO (AP) — Canadian Prime Minister Justin Trudeau said Thursday Canadians will need to stay at home and practice physical distancing for m…
MINNEAPOLIS (AP) — The Minnesota Department of Health reported 11 new deaths from COVID-19 on Thursday, the state's largest one-day increase s…
WICHITA, Kan. (AP) — A civil rights group asked the Kansas Supreme Court on Thursday to immediately release prisoners who have preexisting med…
WASHINGTON (AP) — A partisan fight over voting in Wisconsin was the first issue linked to the coronavirus to make it to the Supreme Court. Eff…
WASHINGTON (AP) — U.S. long-term mortgage rates were stable to slightly lower this week after two weeks of declines amid deepening anxiety ove…
NEW YORK (AP) — Every year, it's the same. I return to my childhood home in Phoenix for Passover, my favorite holiday, with my parents, sister…
SIOUX FALLS, S.D. (AP) — The Smithfield pork processing plant in South Dakota will close will temporarily close for cleaning after over 80 emp…
MISSION, Kan. (AP) — A coronavirus faceoff over church services in Kansas just days before Easter weekend has put the state's Republican-led L…
OKLAHOMA CITY (AP) — An Oklahoma hospital system has closed all but its emergency room and some outpatient services at an Oklahoma City hospit…
FOUNTAIN VALLEY, Calif.--(BUSINESS WIRE)--Apr 9, 2020--
O'FALLON, Mo. (AP) — Kimmswick Mayor Phil Stang looks out at his empty Missouri town, a tiny, scenic Mississippi River community normally bust…
PHOENIX (AP) — A man associated with Arizona State University who was one of the first people in the United States to test positive for the th…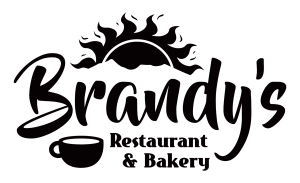 Brandy's Restaurant & Bakery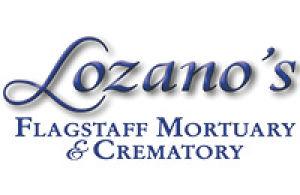 Lozano's Flagstaff Mortuary & Crematory
EDITOR'S NOTE: Ryan Zimmerman is a two-time All-Star infielder who has played 15 years in the majors, all with the Washington Nationals. He ho…
SALEM, Ore. (AP) — Rural community hospitals in Oregon have seen huge drops in revenue with elective procedures banned due to the coronavirus …
MINNEAPOLIS (AP) — The Latest on the coronavirus outbreak in Minnesota (all times local):
HONOLULU (AP) — The Honolulu Zoo has been accredited by the Association of Zoos and Aquariums after years of efforts to recapture the designation.
SIOUX FALLS, S.D. (AP) — The Latest on the coronavirus outbreak in South Dakota (all times local):
HONOLULU (AP) — Honolulu's mayor has announced a city park construction project will be put on hold after expressing concern about gatherings …
LAS VEGAS (AP) — Nearly 245,000 people have filed for unemployment in Nevada since casinos and other businesses closed in mid-March to keep pe…