The US Centers for Disease Control and Prevention was pushed to play down the risks of the coronavirus pandemic in reopening schools for in-pe…
The US Centers for Disease Control and Prevention was pushed to play down the risks of the coronavirus pandemic in reopening schools for in-pe…
A report from the New York Times details how top White House officials pressured the CDC over the summer to downplay the risk of sending kids …
President Donald Trump formally announced a plan on Monday to disperse the 150 million rapid coronavirus tests first promoted by the White Hou…
Bars and restaurants in Florida were packed over the weekend after Gov. Ron DeSantis signed an order allowing establishments to begin operatin…
Dr. Demetrio Aguila was tired of hearing stories about patients' who found themselves saddled with crushing medical debts.
President Donald Trump's executive order says that people with preexisting conditions can get affordable insurance. But it doesn't explain how.
The president entered office seeking to overturn the Affordable Care Act, revamp Medicaid and drive down prescription drug prices, among other…
As cases spike in parts of New York City, Gov. Andrew Cuomo warned that Covid-19 "remains a force to be reckoned with throughout the country."
As the world closes in on 1 million coronavirus deaths, with the United States accounting for about one fifth of those fatalities, experts are…
Check out some ways you can relieve your allergies during the fall season, how to politely decline social invitations if you don't feel safe d…
CNN's John King breaks down the latest Covid-19 numbers which show that cases are rising.
As Florida restaurants and bars enjoyed their first full day of operation without Covid-19 restrictions in months, the mayor of Miami warned t…
Almost half the US is reporting increased numbers of new Covid-19 cases as health experts warn of a potential coronavirus surge in the fall an…
Almost half the US is reporting increased numbers of new Covid-19 cases as health experts warn of a potential coronavirus surge in the fall an…
Exercising at home? Here are five ways you might be screwing up your workouts — and how to avoid common pitfalls.
Miami Mayor Francis Suarez discusses Florida Gov. Ron DeSantis' decision to advance the state's coronavirus restrictions to Phase three, which…
The US could see an explosion of Covid-19 cases as fall and winter set in, one expert says, joining a chorus of health officials who have warn…
With so much information out there, mistakes are common when dieting. Here are some mistakes you should try to avoid as much as possible.
Democratic New York Gov. Andrew Cuomo says that the process to approve a Covid-19 vaccine has become so politicized by President Donald Trump …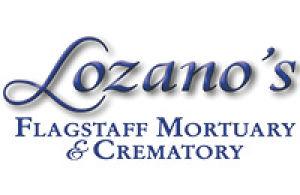 Lozano's Flagstaff Mortuary & Crematory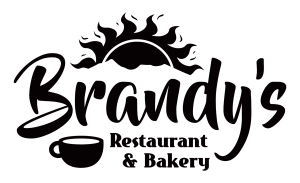 Brandy's Restaurant & Bakery
The United States has reported 7 million coronavirus cases, and Director of the National Institute of Allergy and Infectious diseases, Dr. Ant…
There are things you can do to enhance your own natural energy levels. Here are some tips.
For prostate cancer, ablation means the reliable destruction of cancerous tissue while avoiding structures important for normal sexual and uri…
When a hoarse voice doesn't go away after three to four weeks, it's a good idea to see your health care provider.
United will offer Covid-19 testing for Hawaii-bound passengers beginning October 15 out of San Francisco, in a pilot testing program that the …
After reports of teen injuries and deaths, the FDA warned of "serious problems with high doses" of Benadryl in the "Benadryl Challenge" on TikTok.
KHN and California Healthline staff made the rounds on national and local media this week to discuss their stories. Here's a collection of the…