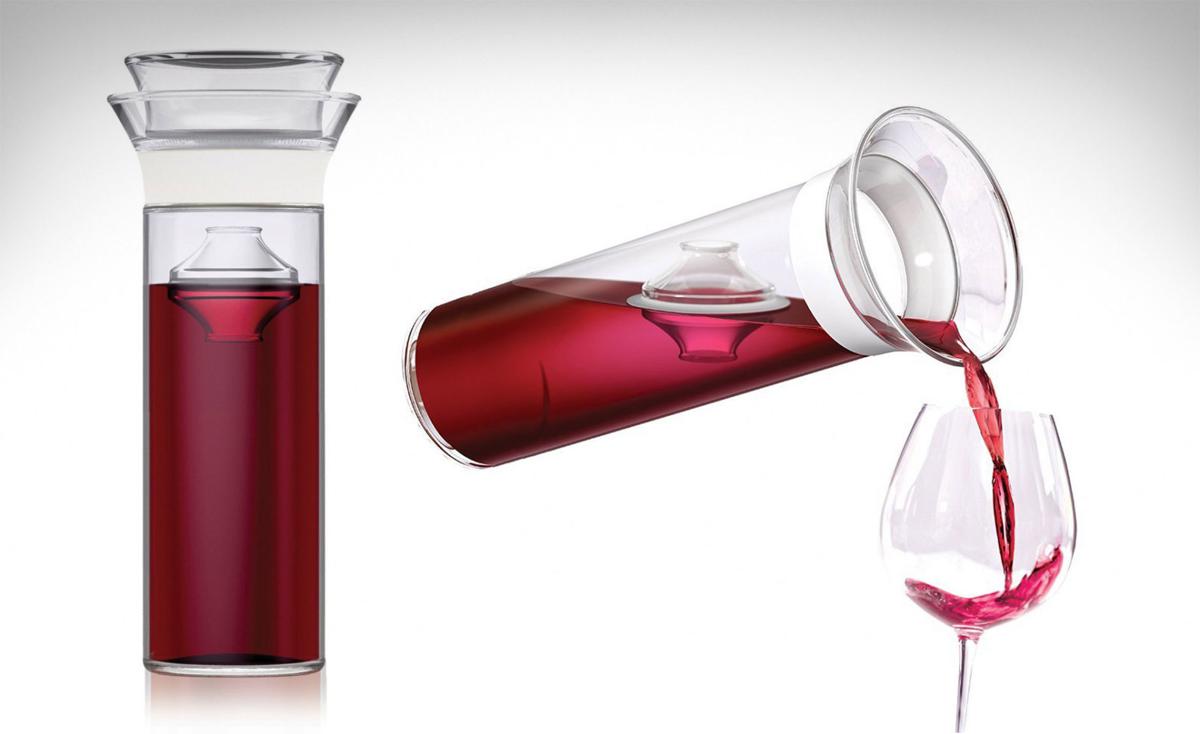 Everyone from wine experts to beginners wants to save an opened bottle of wine to enjoy another day. Most people simply recork the bottle, but is it effective and what are the alternatives for saving wine?
It is challenging because air begins changing wine as soon as the bottle is opened. Air initially enhances the wine by aiding its development and expression of aromas and flavors. This is called aeration, and it is why wine bottles should be opened 30 to 60 minutes before being serving.
Unfortunately, aeration is only the beginning of a process called oxidation. When oxygen and wine interact longer than a couple hours, the wine begins and then continues to decrease in quality. Slowing this decline is the key for wine lovers who want to keep an opened bottle to enjoy later.
There are several approaches to reducing contact of air with wine. These so-called methods of wine preservation range in cost from free to hundreds of dollars. I'll focus on the less expensive methods.
Recorking


Recorking the bottle seems free and simple, but does it work? Read on to find out how recorking compares with other approaches to wine preservation.
Wine pumps


For many years, I've used a Vacu Vin, which is a small hand pump, to remove air from opened bottles. It comes with a special stopper to insert in place of the cork. Then hold the pump with one hand and move its handle with the other hand to suck air out of the bottle. When ready to drink the wine, squeeze and remove the stopper.
Hand pumps are inexpensive ($10-20) and generally easy to use. Of course, they don't remove all the air inside the bottle, but enough to extend the wine's drinkability. Advantages include low price and ease of cleanup; multiple stoppers permit sealing and saving several bottles at a time.
Wine-saving carafes


A relatively new approach is using a carafe called Savino ("save vino"). It's more expensive (generally $25 to $50), but pays for itself by prolonging the life of opened wine. Both glass and plastic models are available; I recommend glass. Savino is an attractive, cylindrical carafe, along with a cap and a plastic float. Pour leftover wine into the carafe, drop in the float, and put on the cap. The float seals the wine from contact with air. Savino is very easy to use, but of course it replaces the bottle and therefore must be washed afterwards.
Testing the methods


I selected a few good wines ($15-22), including reds and whites, to compare these three methods of wine preservation. I let each wine air about 45 minutes before tasting and evaluating it. I then divided the wine into thirds, with one third in each of the recorked bottle, a bottle then sealed by a Vacu Vin pump and the Savino. I all put three containers in my refrigerator and reevaluated them each day for three days.
Conclusions


Recorking was least effective in preserving the quality of the original aromas and flavors in the wines tested. Therefore, it really isn't free, because it wastes wine.
The Vacu Vin pump was a step up for preserving the wines. Wine quality was decent after one day, but declined more rapidly in the following two days.
The Savino was easily the best of the three approaches. It preserved the quality of every wine the longest. With most wines there was surprisingly little decline after one and often two days. Even by the third day, wine kept in the Savino retained much of its original quality and was enjoyable to drink, unlike the wine that had been recorked or pumped.
Bottom line for me is why waste good wine? Therefore, don't recork bottles. Consider the Vacu Vin because it does fairly well in keeping wine for a day and has some practical advantages. However, the Savino gave superior performance throughout the three days. I know I'll be using it.
John Vankat's Pine Wine appears every month and his Wine Pick of the Week is published every Wednesday. John can be reached at azpinewine@yahoo.com.