What's for dinner? Here's a quick roundup of easy recipes to get you through the week.
Grocery and meal kit services come at a premium, but you can find some great deals to help feed your food-delivery hankerings.
Here's a look at some of the most popular domestic beers — listed from first to worst.
Here are five health benefits you can expect, plus some simple ways to incorporate blackberries — fresh and frozen — into your diet.
Franklin Pierce earned the distinction of the drunkest president, while Abraham Lincoln was pegged the driest.
Each Independence day, individuals compete to inhale as many hot dogs as possible. Who holds the record for men and women? How many did they c…
Offer the soup as a simple, yet elegant first course before grilled chicken or fish.
Sweet ripe nectarines pair with peppery arugula and a hit of salty Parmesan and prosciutto in this outstanding side salad.
If you love hummus and pitas, you are going to love this recipe.
Banana bread, thanks to its simplicity and of course the ability to use up whatever spotty bananas you have, has emerged as the official comfo…
Dutch baby pancakes seem fancy but are deceptively simple to make.
Costco has quietly stopped selling the $20 half-sheet cakes, which feed about 50 people. It's instead pointing people toward 10-inch round cak…
Consisting of just ground beef, beans and spices, this chili is incredibly easy to execute for beginner cooks (there's nothing to even chop!) …
What's for dinner this week? Try these recipes for veggie burgers on the grill, an elevated breakfast for dinner and more. Also, salsa, eggpla…
Whether you're having a socially distanced al fresco picnic or a backyard barbecue for your family, these crafty serving suggestions will make…
There are simple ways to build up your credit from nothing, many parents fear they don't clean bottles and toys enough, pets on popular vegan …
Pizza purists who are still getting over the travesties of deep-pan bases and pineapple and chicken toppings may be pushed over the edge by th…
What do ceviche, pad thai and hot dogs have in common?
It's your basic French toast with a yummy spread of blueberry sandwiched between two slices.
Here are five ideas to make your camping meals a bit more glamorous.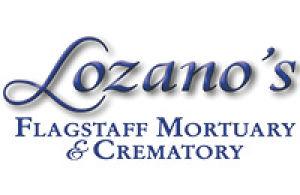 Lozano's Flagstaff Mortuary & Crematory

One cup of fresh or frozen blackberries provides about 60 calories, along with nearly 8 grams of fiber. That's about a third of the amount of …
You'll get about 30% of the recommended daily target for vitamin C in a cup of raw blackberries. In addition to supporting immunity and health…
A 1-cup portion of raw blackberries packs about 25% of the Daily Value for vitamin K, which helps the blood to clot and is essential for your …
Blackberries rank low on the glycemic index at 25. (A high ranking is 55 or greater.) They're also one of the lowest-sugar fruits, with just 7…
The antioxidants in berries, including blackberries, have been shown to help reduce brain inflammation and change the way neurons communicate.…
This eggplant dip has a distinctively smoky flavor.