Nail artist Mei Kawajiri knows a thing or two about looking after your nails. Watch as she shows how to give yourself a manicure while you're …
How disheveled do you look while working from home? As officials try to control the COVID-19 pandemic, millions are trading business trousers …
From thigh-high black leather boots to Marie Antoinette-style bustiers, here's a recap of Paris Fashion Week in photos.
The fashion crowd put a defiant face against coronavirus, packing runway shows on the last big day of Milan Fashion Week on Sunday, even as Gi…
There were exaggerated shoulders and androgynous suits; platform shoes and pointy hats; and, of course, the classic Burberry check. Here's a l…
Last weekend's Academy Awards marked the end of the 2020 awards season. Here's a look back at some of the most memorable red carpet looks.
From a 6-year-old Instagram influencer, Taylen Biggs, to a legend in the industry, Vogue's former editor-at-large Andre Leon Talley, New York …
New York Fashion Week wrapped up Wednesday night with a dance extravaganza from Marc Jacobs. Here's a look at highlights from the events.
Whether you're looking for something to wake you up before you go go or inspiration to redo your personal spaces, Pinterest is the place to ge…
It's that time of year again.
Originally, costumes served the purpose of scaring away supernatural beings from folklore and tall tales. Now, costumes are used as a means of…
Britain's Prince William and Kate are on a tour "showcasing Pakistan as it is today — a dynamic, aspirational and forward-looking nation." Cat…
The fifth annual InStyle Awards honoring the actors, actresses and artists whose style defines the red carpet took place Monday night. Here ar…
Paris Fashion Week wrapped up Tuesday. Here are some highlights from Chanel, Stella McCartney, Valentino and more.
Here's a look at the best dressed, worst dressed and everything in between.
From Naomi Campbell taking center stage at a gala charity benefit to glittery runway shows showcasing some of its top stars like Burberry, her…
New York Fashion Week wrapped up Wednesday. Here are some highlights from Marc Jacobs, Michael Kors and more.
Fashion Week in Milan just wrapped up. Here's what you missed.
You might not get to (or want to) wear these designer fashions right now, but that doesn't mean you can't look. Here are some highlights from …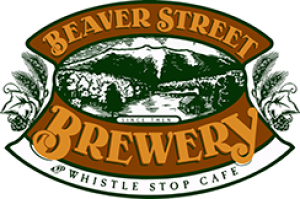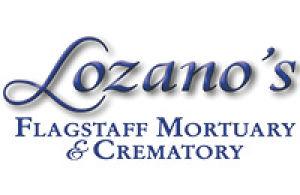 Lozano's Flagstaff Mortuary & Crematory
In celebration of gender-fluid fashion and inclusion of all kinds, the queer-style digital magazine dapperQ threw a runway party at the start …
The "fuller" brow, more natural, less plucked is enjoying huge popularity right now. Here's advice on what to do if you've plucked the heck ou…
There was a church wedding with a Madonna soundtrack, a sit-down tea at a fancy Midtown hotel, and yards and yards of tulle and trains at Apri…
Most people don't have time to pull a full Marie Kondo on their wardrobe or apply and star in a television show to revamp their image, so we'v…
Fashion Week came to an end Tuesday after a week of events that included Karl Lagerfeld's last show. Some highlights:
London Fashion Week wrapped up last week, and Milan's moment came to an end Monday. Before moving on to the last big shows of the season in Pa…
Karl Lagerfeld, Chanel's iconic couturier whose designs had an unprecedented impact on the entire fashion industry, died Tuesday in Paris.