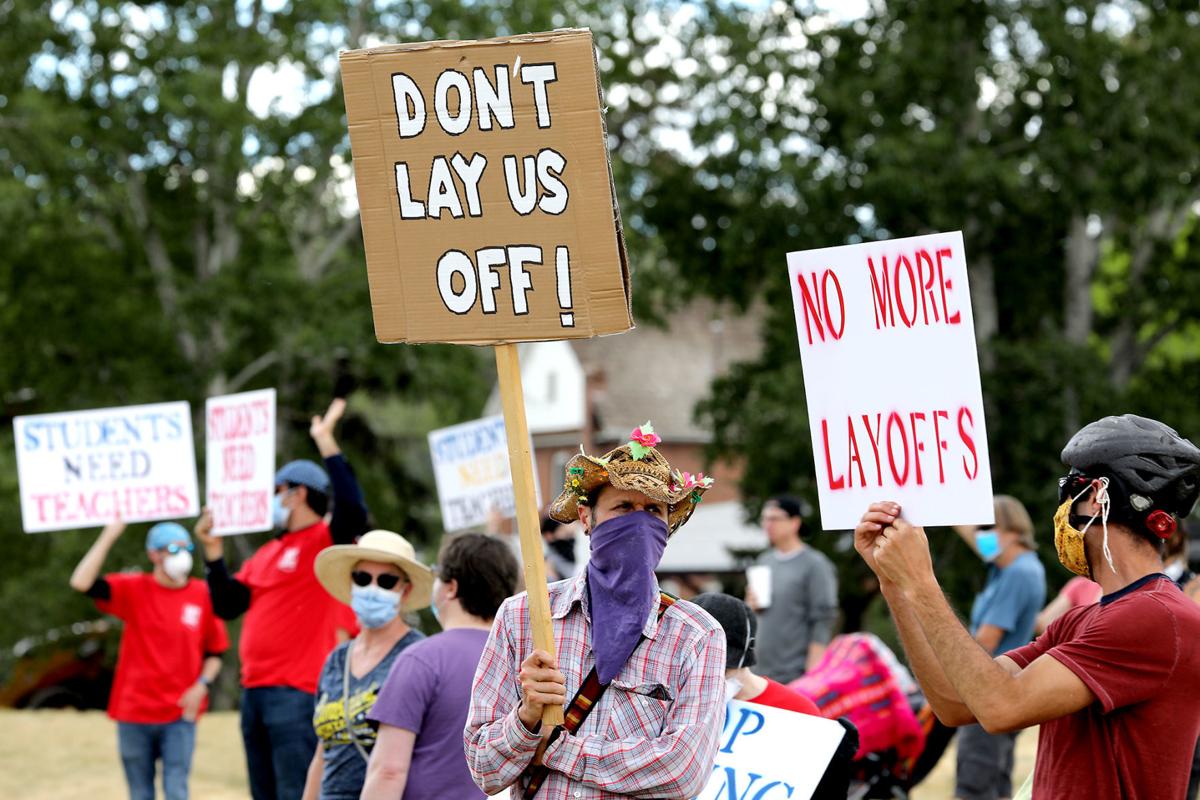 Last week, Northern Arizona University deans informed dozens of their faculty that they no longer had contracts for next academic year. As so many thousands of Americans have found, the loss of economy during this new coronavirus means huge job cuts.
But to make it worse, here in Flagstaff, these NAU employees—some of whom have worked at the university for more than a decade—were also informed that their healthcare coverage would be gone within days. How is that OK?
In the middle of a pandemic, families will go without health insurance. They were not given the opportunity to schedule healthcare visits or checkups, things they weren't not allowed to do over the past two-plus months due to the virus.
I understand that cuts must be made because of projected lowered enrollment, and that this means sacrifice for everyone at NAU. I do. People across the country are taking a hit. Top NAU brass are taking 10 percent cuts to their salaries while faculty lose jobs and health coverage. Wouldn't it be truly noble for the administration to consider taking a bigger hit so that our former colleagues have the medical care they need for a bit longer?
One dean making the pink-slip phone call told the person she had just fired that she would email them information on COBRA insurance (Consolidated Omnibus Budget Reconciliation Act). This is the health-insurance program that allows laid-off workers to keep their benefits for a time, out of their own pockets.
This fired teacher learned that for only $800 a month, coverage could continue. Not the best deal when you've just lost your job.
I am one of the lucky ones at NAU. I have tenure, and so I'm told I won't lose my job, at least not in this sweep. I will be furloughed up to 10 days, according to our university president's statement, and I'm OK with that. Yes, I worked hard for my tenured position, but no harder than many of my fellow teachers without this distinction. So while it may sting, it won't cut deep.
I've also been told my teaching load will increase by approximately 30 percent next year, and, again, I can handle that. This job has been one that has given me rewards — particularly from working with students who see journalism as an exciting and important career. We desperately need more committed journalists in the world right now. Smart people who report the facts, and commit to powerful storytelling. So more time in the classroom (or, rather, on student Zoom sessions) next fall works for me as I commit myself to more student journalists.
But I wish that, sooner than later, NAU would find it has a heart after all. And that means listening to that heart, and handing out essential healthcare coverage for those whose lives the university just turned upside down.
If you need assistance, please email facultyrelief@gmail.com, and include your contact email, department, and faculty title.
As this pandemic keeps teaching us, we can be together, apart: now in a whole new way.
Be the first to know
Get local news delivered to your inbox!