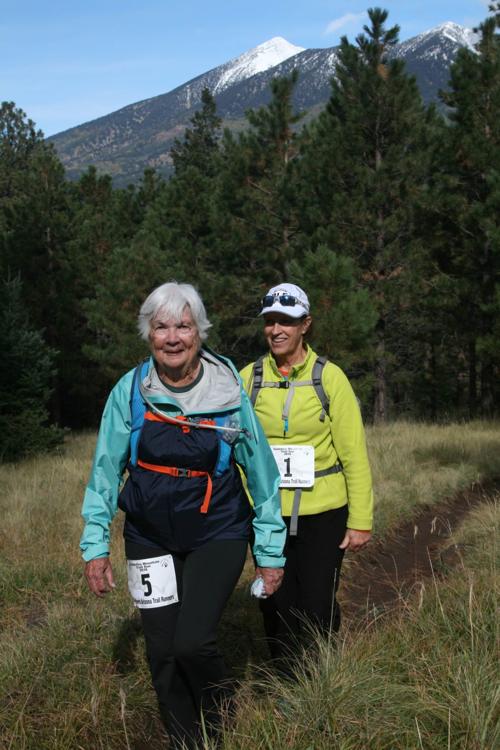 Running is one of the few sports where people can continue to compete and participate as they get older. Time and again, runners in the masters bracket set personal bests and complete distances they've never attained before. Running can have a positive effect on overall health throughout a person's life. However, no runner is able to escape the inevitable changes that come with aging.
I talked with one of my clients about this the other day. Gary said, "I had a college coach who used to yell at us, 'Run through the pain.' That probably wasn't a wise adage at age 20, but it's a certain recipe for disaster after age 40. We need to get better at recognizing what our bodies are telling us to do as we run through the decades."
Running smooth means adapting to internal changes. Finding a way to combat loss of muscle mass, flexibility and balance is essential for a well-rounded fitness plan and improves a runner's capacity to keep doing the activities we love. We just have to adapt to the facts: avoiding injury now requires fine-tuning and body maintenance, and recovery takes longer.
Gary's advice was to stretch "religiously," take longer warmups and foam roll those areas that flare up from time to time. "We need to learn to alter expectations; our times will slow down, both as we practice and in races," he said. "We have to get comfortable seeking out professional assistance like physical therapy, massage, chiropractic and orthopedic services. In whole, we have to get smarter about listening to our bodies, and take care of issues before the issue becomes larger."
The good news is, with wisdom and focus, we can keep enjoying the sport we love. Here are a few suggestions to sharpen your running and keep you healthy:
1. Adjust your training and find a training volume (miles per week or month) that works for the "you" of today, not the "you" of five years ago.
2. Work on improving your recovery. This may mean taking a longer rest between harder sessions and incorporating recovery weeks every month where you reduce your volume a bit.
3. Incorporate a combination of strength, flexibility and balance exercises into a weekly routine to combat the physical changes of aging.
4. Change your shoes or own several pairs to rotate through. You might get a gait analysis and talk with a specialist about changes in your pace and stride.
Everyone differs as they progress through the years, changing from where they were before. Running smooth now may require more than just running, but we can still experience the same satisfaction and joy we always had on roads and trails.
Dr. A.J. Gregg, DC, is a board-certified chiropractic physician at HYPO2 (hypo2chiropractic.com) who enjoys working with a variety of people (athletes and non-athletes).
Do you have a column, tip or idea for High Country Running? Send it to coordinating editor Julie Hammonds at runner@juliehammonds.com.
Be the first to know
Get local news delivered to your inbox!