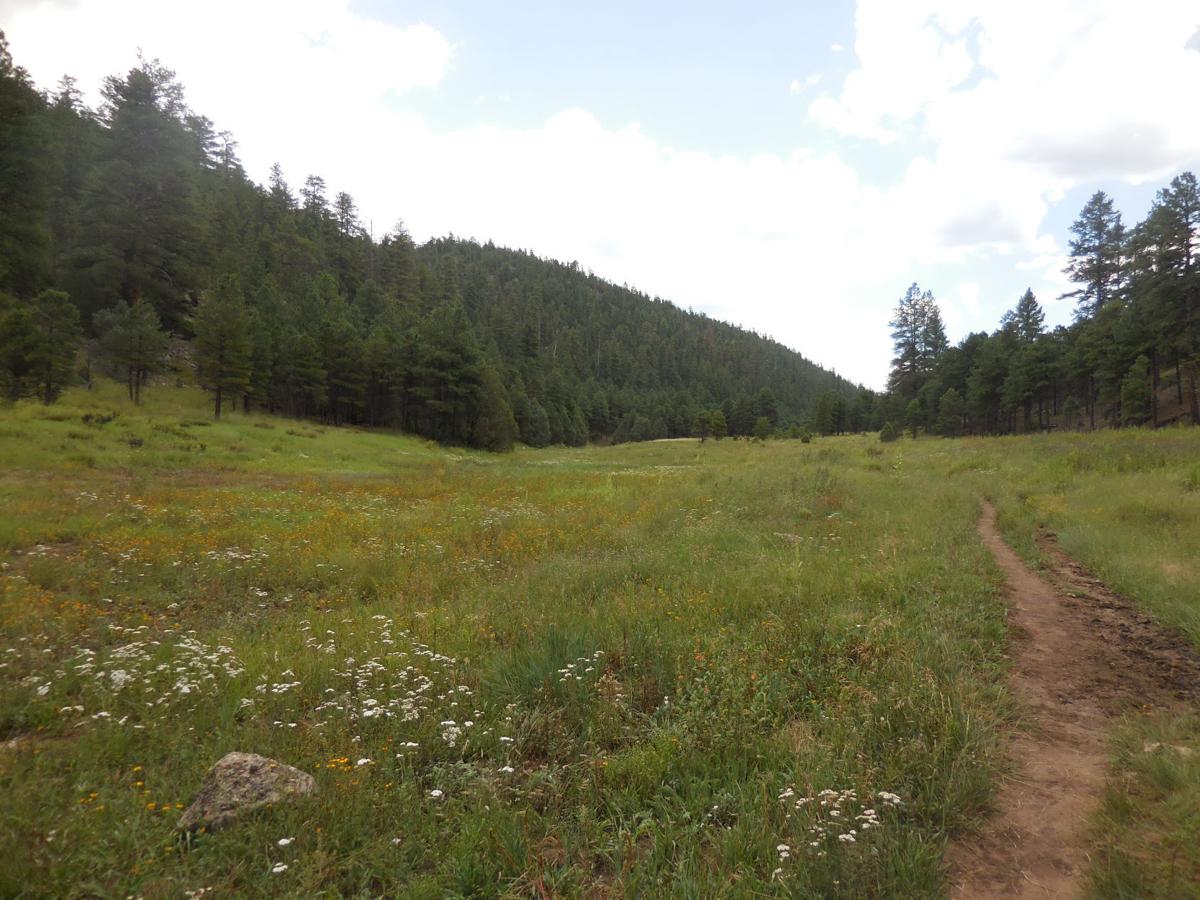 Running in the pines conjures up a reservoir of memories and associations that elevate my spirits, even as I am more solidly grounded by progressing years.
I started running more than 40 years ago, motivated by the mystique of possibilities for attempting distances that bordered on inconceivable, to me at that time. The enticement of pushing myself into the marathon or beyond captured my imagination. Another motivation was to stop smoking, once and for all, before embarking on a career in naturopathic medicine. Clearly, these two habits would be incompatible, if only I could become habituated to the running ritual.
It worked out better than anticipated. No cigarettes since the beginning, and many miles and countless runs and races, from mile test runs with Team Trina's training group to some 30 marathons and two ill-fated attempts at the Leadville 100 (with my friend Neil Weintraub pacing me on the second go-round).
Now, as I amplify my fall training, I'm aware of converging factors that may ultimately lead to my having to be satisfied with something other than running. Although all parts function surprisingly well for now, walking and cycling have become a greater part of my activities in recent years. In the meantime, I'm grateful that I remain able to continue this passion. Though the speed has distilled down to more of a jog than a run, I still commit to a high-intensity interval workout once or twice weekly to keep myself honest.
The runs have also morphed into a solo experience so I can stay at the pace my body recommends. My rez dog, Sadie, stays close by and cares not at all about my pace. She wanders as much as she likes in the hinterlands while I follow a line on the trails.
In this solitude, I find my mind creating words to describe the images of pines and skies while accompanied by the rhythm of music from my iPod. (I still carry a Walkman in my gym bag in case of the apocalypse. And, yes, I've still got the tapes.)
I do my best to retain the words and images that form during a run. I know that soon enough, I'll be writing them down while sipping coffee at a window seat in Firecreek Coffee Co.
Most of the songs I listen to began life as vinyl on a turntable, translated by a diamond stylus. Many were first recorded by bands from my youth, and they remain the dominant music in shuffle mode. Even so, they cover a broad range of pop, jazz, classical, reggae, and other genres, with the Beatles exclaiming "We Can Work it Out" and Van Morrison rallying me on to "Come Running" or Jimmy Cliff telling me "I Can See Clearly Now."
Now I imagine myself to be that diamond stylus. The trail elicits feelings that become words describing the images that play in my mind, often provoking a free form of poetry — my interpretation of the grooves, the trails, on which I run.
In the words of the Spencer Davis Group, "Keep on Running," my friends.
Now retired, Mark James has the good fortune of a responsible dog that takes him into the forest every day for a walk or run. "Neither of us has ever regretted doing so."
Do you have a column, tip or idea for High Country Running? Run it over to coordinating editor Julie Hammonds at runner@juliehammonds.com, or tweet her @highcountry_run.
Be the first to know
Get local news delivered to your inbox!