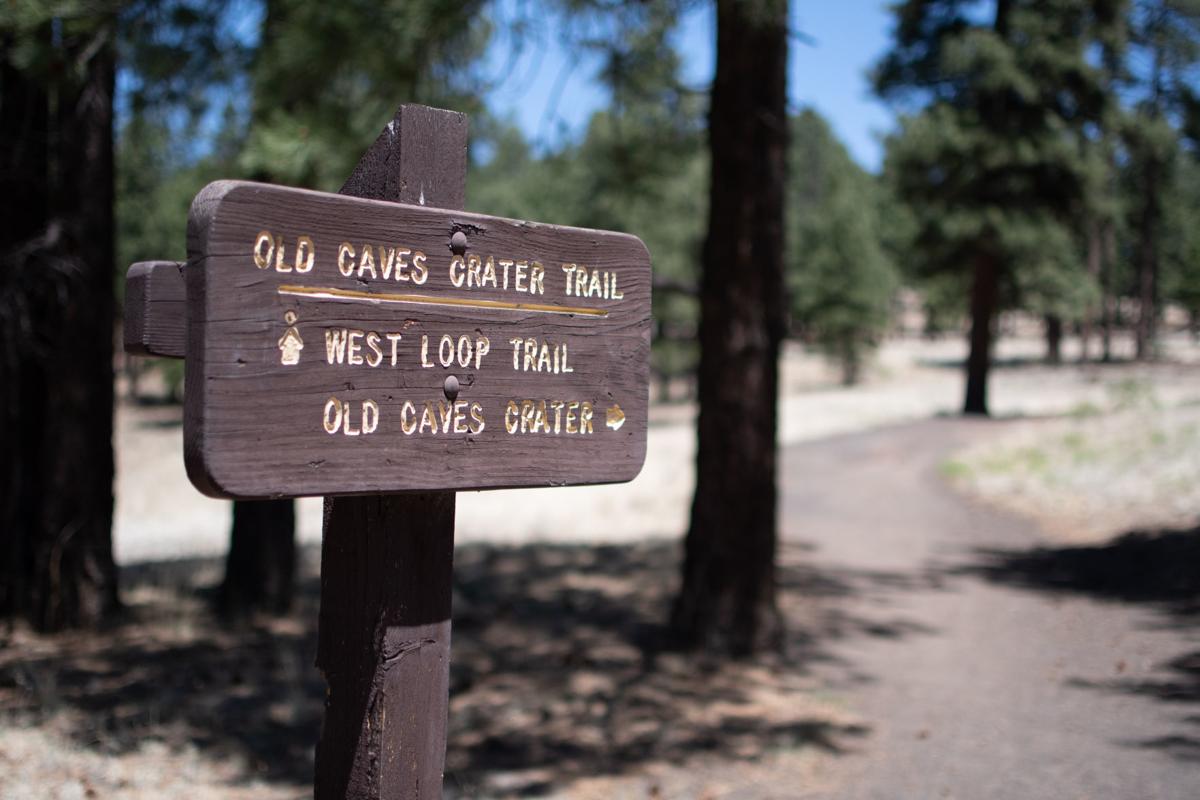 As I write, the Coconino National Forest surrounding Flagstaff has closed its highest-use recreation areas, where a tossed cigarette or illegal campfire could ignite the forests, putting us and our homes in harm's way.
While many of the most popular running trails are thus closed to public entry, don't despair. Take this opportunity to expand your horizons, and I guarantee you will fall in love with new trails. What follows is a short list of favorites that are still open.
In the Coconino County Parks, run the approximately 5.5-mile Soldier's Trail loop at Fort Tuthill. Thanks to forest thinning, you'll enjoy stunning views of the San Francisco Peaks. Drive Woody Mountain Road south of The Arboretum at Flagstaff and visit the Rogers Lake County Natural Area. There, you can hop on the 2-Spot logging railroad grade trail. A kiosk near the trail's north end is a great place to stop and learn about railroad history. Or, for a longer challenge, follow the Gold Digger Trail into the hills for a 4-mile loop with panoramic vistas of the Peaks.
Savor the Flagstaff Urban Trail System by running the McMillan Mesa/Buffalo Park loop. As you do, be grateful that over the years, Flagstaff citizens voted to protect these lands as open space. The same holds true for the endless roads and trails of Observatory Mesa, accessible from Thorpe Park Bark Park. Another vital piece of Flagstaff open space, the Picture Canyon Preserve, offers a trip back in time as you run past the Waterbird Petroglyph Site on the 2.9-mile Tom Moody loop trail.
One place on the Coconino National Forest that's cherished by many Flagstaff-area runners is Old Caves Crater in Doney Park. Accessible from Silver Saddle Road, it offers an easy 4-mile loop on soft cinder footing, or more challenging runs up to the top of the crater.
On the Arizona Trail, run north of Old Walnut Canyon Road to I-40 and back for 8 tough miles and breathtaking views. For a longer run, the Arizona Trail is open for endless miles heading south from Marshall Lake.
For challenging high-elevation runs, tackle the Kendrick Trail up to the Kendrick Lookout Tower at 10,600 feet, where a stunning view is your reward for climbing 3,000 feet over 4.5 miles. Off Sunset Crater Road, run up the O'Leary Peak access road starting near O'Leary Group Campground. At the end of its 5 grueling miles, you can visit another lookout tower with views rivaling those from atop Kendrick.
If further closures are put in place, I'll update the website of the Northern Arizona Trail Runners Association (www.natra.org) with places you can continue to run. So take a deep breath and step onto new trails. Please observe the closures and be safe. Let's all hope soaking rains arrive soon, so we can rejoice in mud-caked trail shoes.
Neil Weintraub cofounded the Northern Arizona Trail Runners Association in October 2001. This group welcomes runners of all abilities every Saturday, with outings ranging from 5 to 8 miles, free of charge. After the runs, NATRA runners usually hang out drinking coffee while relishing the fact that they're truly a coffee-drinking club with a trail-running problem.
Julie Hammonds is coordinating editor for High Country Running. She invites submissions on any aspect of the local running scene. She can be reached at runner@juliehammonds.com or on Twitter @highcountry_run.
Be the first to know
Get local news delivered to your inbox!