Two Flagstaff Arts and Leadership Academy seniors are following their hearts for the arts after high school.
Isabel Marshall
Isabel Marshall is following her passion for writing and helping others to Colorado College where she plans to study creative writing. She's hoping to become a social justice or environmental reporter.
Marshall said it was a fifth-grade poetry unit that got her interested in writing.
"I remember writing a poem about a fox and the teacher telling me to keep writing," she said. She hasn't stopped writing since. Poetry is her favorite.
"It's just so simplistic," she said. "You can easily relate it to your life."
She said her interest in writing about social justice and the environment came after the annual FALA trip to the U.S./Mexico border.
"The border trip was intense," Marshall said.
FALA students helped build a house for family in Mexico, watched the streamlined processing of migrants into the country and dropped water in the desert with an advocacy group.
Marshall said the processing of migrants and dropping water in the desert were the two most harrowing parts of the trip for her. The way that migrants were treated at the processing area was a bit of a shock. The student also had a bit of shock when they witnessed the arrest of one person crossing through the desert by the U.S. Border Patrol.
The school's emphasis on social work, taking care of the environment and speaking out for others also helped Marshall grow, she said.
"FALA has been a wonderful experience," she said. Marshall said she didn't originally plan to attend FALA as a student, but her sister was already taking classes at the school and her mom was teaching a class at the time. Since then, she's grown to love the school and the community of inclusion, arts and social work that it fosters.
She's a little nervous but also excited about the opportunities that await her at Colorado College.
Marshall encourages her friends and classmates to "try as many things as you can in college and in life. You may be surprised at where it will take you."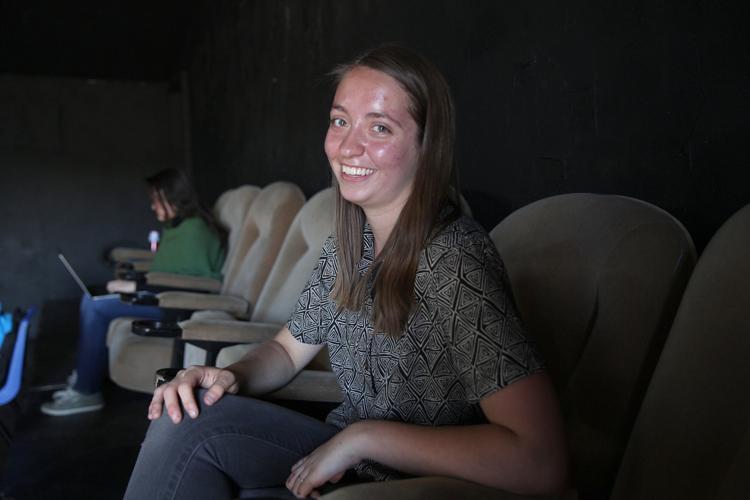 Brooke Phillips
After an intense senior year, Brooke Phillips plans to take a gap year between when she graduates from FALA and when she decides to start college. She has offers from four different universities but hasn't made up her mind yet.
Right now, she just wants to take a break from the whirlwind of dance, theater and other shows that she and the other students at FALA have been working on and performing for the last few weeks.
"I'm excited but sad to be graduating," she said. "I don't think it really hit me until we were doing our last performance. I realized that nearly everyone in that play were seniors."
During her gap year, Phillips wants to try different jobs, help out at FALA and possibly do some internships. She wants to do a bit of exploring before settling on a college to attend and a major. She's thinking about majoring in either theater art management or business management.
Phillips has also enjoyed her time at FALA, especially helping out as a teaching assistant for the theater tech program for the last three years with theater teacher Mike Levin.
Phillips said she was never really into theater until she got to FALA and started taking theater classes with Levin. Then she fell in love with it. She's taken at least 11 theater classes at FALA and worked on numerous sets, projections and sound as a teaching assistant. Levin has become a great mentor to her and encouraged her and the other students in their theater goals.
After serving as student body president at FALA for the past year, Phillips also got interested in business management. She hopes to manage a performance group or theater. She's also considering a career in the legal or social justice realm like her father who is an attorney.
Phillips also took the annual FALA trip to the border area and said it was a very emotional experience.
"It didn't really take hold until we got back," she said. "It really made you aware of what is going on there. We got to see the politics behind it."
Phillips said she, too, wasn't really into the arts or theater before coming to FALA. She said she was shy and took theater because she thought it might help. Coming to FALA has really helped her grow and shape her identity. It made her more confident and offered a number of leadership opportunities.
Her advice to her classmates is, "we've all gone through a lot at FALA and there's nothing wrong with not knowing what you want to do. You don't have to continue what we've done at FALA. There's a lot of opportunities to experience at FALA and in the world that you can use to determine your future."