DEAR ABBY: Every year for the last 15 years or so, my husband's sister has sent us a huge box of homemade cookies for Christmas. My husband is…
DEAR ABBY: I could use some advice on the best response to my 89-year-old father's letters. He cleverly inserts insults into them without writ…
DEAR ABBY: Recently, I kindly and lovingly gave my daughter some feedback on how she berates her husband in front of my 8-year-old grandson. I…
DEAR ABBY: I am having problems with my baby dad helping me with our 2-year-old daughter. I don't like the idea of putting him on child suppor…
DEAR ABBY: My 63-year-old mother has recently been diagnosed with stage-4 metastatic lung cancer. Even prior to her diagnosis she was a negati…
DEAR ABBY: My husband's sister passed away in 2013. Her husband, "Roger," joined her in heaven three months ago.
For those of you who cannot be with family this Thanksgiving, please resist the urge to brag.—Andy Borowitz
Leftovers are one of the best parts of a Thanksgiving meal. But sometimes, the day-after side dishes — the mashed potatoes, roasted vegetables…
This creamy wine-absorbed rice with prosciutto​ is the perfect hot dish to warm you on cold winter's night.
A true Thanksgiving dinner isn't complete without a beverage to wash everything down.
This is comforting, thick, creamy, vegetarian soup that is perfect for this time of year. It's also quick to prep and cook using butternut squ…
Here's everything you need to know before slicing into that turkey on Thanksgiving Day.
While there are plenty of delicious Thanksgiving leftover recipes to be made, the question remains: How long will leftover turkey last?.
Staying at home doesn't have to be boring.
Q: We're a French family moving back to France next year. I read that a married homeowner who has lived in his principal residence for two out…
Thanksgiving will soon be here, and most people can't wait to get together with their families and share happy moments preparing and eating th…
Q: I have a goal of becoming a first-time homebuyer soon. I picked up Ilyce's "100 Questions Every First-Time Homebuyer Should Ask" book and f…
Q: In 2006, we purchased a condominium in Chicago on the third floor of a three-story building. Over those years, we've experienced water issu…
For your friend who developed a love of baking this year.
Keeping in touch is more important than ever, but when it comes to navigating a smart phone as a child or as an adult with visual or hearing i…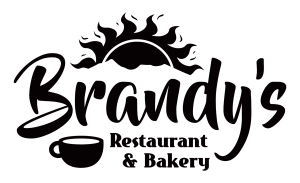 Brandy's Restaurant & Bakery