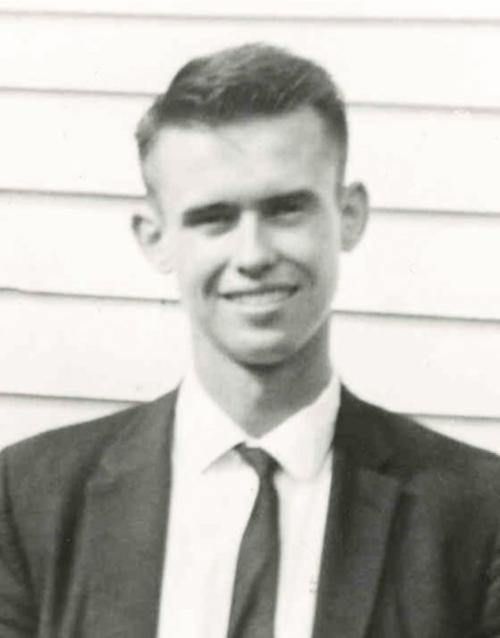 Terry Grant Morris returned home on June 3rd, 2020 at the age of 79. He was born in Safford, Arizona to Grant Morris and Erma Norton.
Terry grew up in a loving home where he learned to work hard on the family farm. As a young boy one of his first jobs was helping his big sister Janet milk the cows. Terry began driving a tractor at the age of 10. Life as a farmer helped Terry develop his work ethic, mechanical skills, and his love of the outdoors.
After high school, Terry attended BYU and ASU. While at BYU he met his sweetheart Dianna "Danne" Lynne Smith and they soon married in the St. George Temple on May 29, 1965. After BYU, Terry attended Baylor University Dental School in Dallas, Texas. After graduating he served as a Captain in the US Air Force stationed at Beale Air Force Base in California. Once he returned to civilian life, he moved his young family to Flagstaff, Arizona where he started his dental practice.
An important part of Terry's life was spending time with family and friends. He planned boating trips to Lake Powell, hikes to the Grand Canyon, camping, snowmobiling, river rafting, water and snow skiing. He loved his trips to Mexico and trips on horseback with his relatives. And enjoyed Navajo tacos with his Navajo and Hopi friends.
Terry loved building things and if he didn't know how to do it, he'd teach himself. He built furniture, constructed & remodeled several homes and an office building. He even built his own ski boat. Terry was always happy to pick up his tools and come help you with just about anything. Whether it was finishing your basement, putting on a new roof, or knocking out a wall to add a bay window in the middle of winter, he was always there to help.
He was handy with cars and enjoyed helping out his kids and grandkids when their cars broke down. He was always on the lookout for fixer uppers, and you could always spot Terry's house if there were multiple vehicles spread across the property.
Terry spent his life in the service of others. He served his community in Flagstaff as a Rotary Club President and as a City Councilman. He was a dedicated member and leader in The Church of Jesus Christ of Latter-Day Saints. He worked in many capacities including as a Boy Scout and Young Men's leader, and as a Bishop. He and his wife served a full time mission in the Jakarta Indonesia Mission as well as several Humanitarian missions in Madagascar, Tanzania, Nigeria and Cape Verde for an additional 7 years.
Survived by his wife Dianna "Danne", his children Cameron (Becky), Terrilynn (Sven Johannessen), Dianna (Kevin Field), Michelle (Jason Martian), Cristianne, Cinda (Devron Ercanbrack), Heath (Claudeth). Along with 32 grandchildren, his brothers Jim (Sheila), John, and David. Preceded in death are his parents Grant and Erma, and his sister Janet.
Interment and private family graveside service was held Tuesday, June 9, Alpine City Cemetery.
Funeral Directors: Utah Valley Mortuary. Condolences may be expressed to the family at www.uvfuneral.com.
To plant a tree in memory of Terry Morris as a living tribute, please visit Tribute Store.
Obituaries Newsletter
Sign up to get the most recent local obituaries delivered to your inbox.