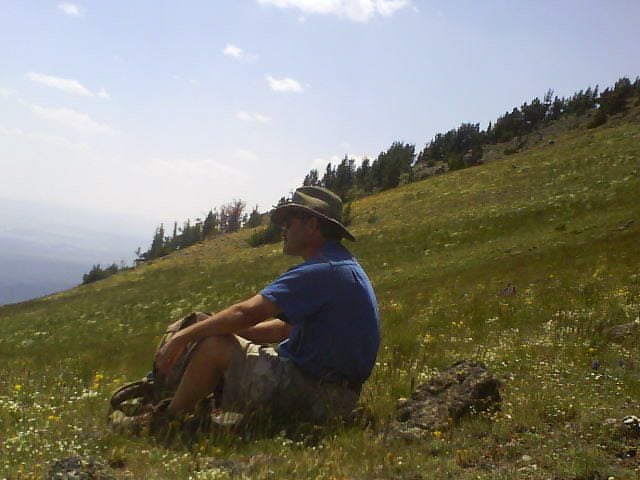 Scott E. Baker passed away peacefully in his sleep on June 15, 2019 due to complications of Type I diabetes. He was born April 14, 1959 to Harry and Mary Baker in Paducah, KY. At the age of 9, Scott moved to the White Mountains of Arizona where he grew up and graduated from Blue Ridge High School. After graduation, Scott worked his way through college, while supporting a family, and earned a Bachelor of Science degree in Construction Management from Northern Arizona University. On June 4, 1988, Scott married Monica and together they raised 3 amazing girls.
Scott was a true self-made man. He loved the outdoors including hiking, hunting, fishing and running. Everything Scott knew of the outdoors was self taught. He was a 25 year member of the Coconino County Sheriff's Search and Rescue and served a couple of those years as its captain. Scott was the man that would get up in the middle of the night during a snow storm to go search for someone who was lost. He would give the shirt off his back to help others. He was the father that would help his children with projects and be there to support them in their achievements. After graduating from NAU, Scott started up his own small residential and commercial construction business known as Scott Baker Designs & Building. He and his wife successfully ran the business for over 20 years.
In the end, the effects of diabetes took its toll on the man Scott Baker was. But his life long drive of independence helped him to outlive what others could not. Scott Baker was preceded in death by his mother Mary. He is survived by his granddaughter Addisyn Johnson, his three daughters Kristina (Luke) Johnson, Devon, and Toni Lynn (Zack) Seff. He is also survived by 12 nieces and nephews, his brother Mike, and his wife, Monica. A celebration of life will be announced at a later date.
To plant a tree in memory of Scott Baker as a living tribute, please visit Tribute Store.
Obituaries Newsletter
Sign up to get the most recent local obituaries delivered to your inbox.