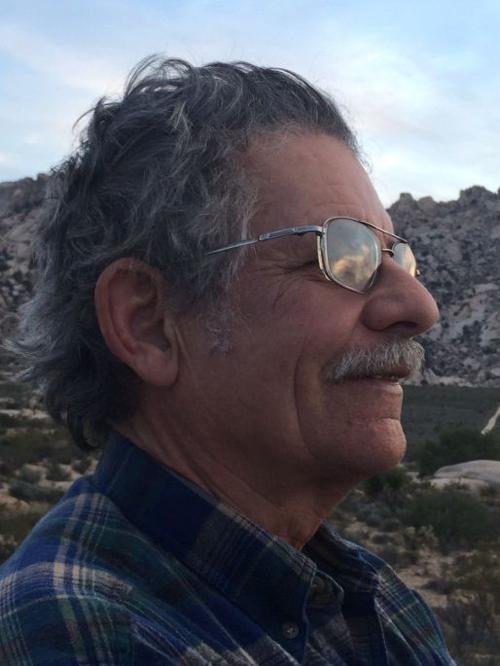 Robert "Bob" Dalegowski, artist, husband, canyoneer, father, and friend died on June 17th, 2018 at 70 years of age from acute myeloid leukemia.
Bob was born and grew up in Flagstaff, Arizona at a time when Flagstaff was reminiscent of the old west. He and his brothers spent much of their childhood happily wild and outdoors, activities such as jumping a train to go to Happy Jack and play for the day were not uncommon.
A Vietnam veteran, Bob served three tours in the army and was discharged with several purple hearts as well as medals and commendations too numerous to list.
You have free articles remaining.
At his core Bob was an artist, painting since childhood. Even in Vietnam he created works of art with map pencils. He was best known for his watercolor paintings of the Grand Canyon and he received many awards for his artwork. Bob created large intricate studio paintings of the Canyon as well as plein air pieces. He was honored to participate for the seven years prior to his death in the Grand Canyon Celebration of Art. He enjoyed being part of a larger community of artists and the time he spent at the Artists' Gallery.
Bob's travels with his wife Charlie were often inspirations for his artwork as well as stretching his palate past the canyon to other vistas. He looked forward to their yearly fall adventures where they explored different western landscapes and visited family.
Bob is survived by his wife Marjorie "Charlie" Charles, daughter Bridgette Marie Smith (Shawn) and her children Gage and Rakia, son Robert S. Dalegowski, step daughter Cintamani Ellsworth (Joshua) and their children Lauren and Cormac, mother Mary Dalegowski, and siblings: Stanley Dalegowski (Patty), Gary Dalegowski, Timothy Dalegowski (Tracy), Randy (Selinda), and a great-grandchild.
Bob was preceded in death by his father Stanley Dalegowski. The family would like to give special thanks to former step child and close friend Karl Obergh and his wife Di An.
Bob's body will be cremated and the ashes will be dispersed at a later date. There will be no formal funeral service. Those who knew Bob know that he was not one for formality of any kind and will appreciate that his family is honoring that sentiment in his death. There will be an informal celebration of his life. Details will be available at a later date.
To plant a tree in memory of Robert Dalegowski as a living tribute, please visit Tribute Store.