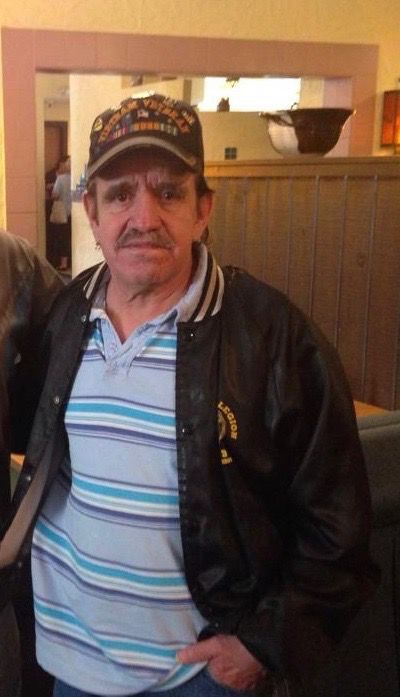 Richard Martin Reyes, 72, of Flagstaff, passed away January 12, 2020. Richard was born in Flagstaff June 3, 1947 to Bernardino and Asumption Reyes. After graduation from Flagstaff High School he served in the US Army during the Vietnam War. He was employed by the State Department and most recently worked delivering papers with his wife.
You have free articles remaining.
Richard loved to read. He enjoyed being at home with his wife and spending time with his grandkids. He was a member of American Legion Post #3, where he called bingo weekly.
Richard is preceded in death by his parents, and his brothers Ramon and Bobby. He is survived by his wife of 19 years, Jacqueline; two daughters, Cindy and Jacqueline; son Richard; two step-daughters Carrie (Rudy) Cano and Rhonda Allen; 11 grandkids and 3 great-grandsons. He is also survived by brother Ralphie (Melba) and sisters Rosie (Daniel), Vicki, Cecil, Chrissy (Fabian), Nena, and Terri, as well as several nieces and nephews.
Visitation will be Sunday, January 19, 2020 from 6-8pm at Norvel Owens Mortuary, 914 East Route 66. Funeral services will be Monday, January 20, 2020 at 10am at Christ's Church of Flagstaff, 3475 Soliere Avenue. Burial will follow in the veterans' section of Citizens' Cemetery.
To plant a tree in memory of Richard Reyes as a living tribute, please visit Tribute Store.