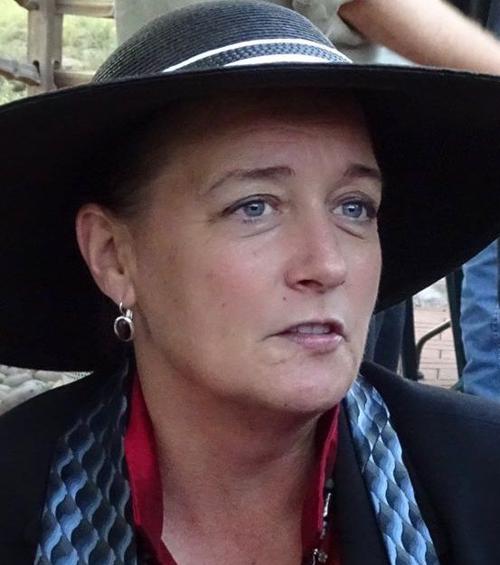 Rebecca Kathleen Mcclain (a.k.a. Becky, B, Doot, Boone, Ama, and T-Bex) was born on November 16, 1967 in Boise Idaho. An only child for Ardith Lorraine Swanson and Andrew Jackson Mcclain. The family moved to Phoenix, AZ. when she was a toddler and there she spent her childhood and most of her adult life. She attended Camelback High School and graduated in 1985. In 1988 she gave birth to her only child, a daughter, Chelsea Erin. Although she and Chelsea moved around a lot, they planted firm roots in Flagstaff, AZ. in 1999. Becky was a staple in the social scene of flagstaff in the 2000's, and because she was sharp-witted and hilarious she attracted friends from every walk of life. She drank, smoked and cussed her way through most situations, and her vibrancy and smile were infectious and comforting. Never a more loyal friend, she was admired for her dark humor and bluntness, her amazing taste in music and the ability to rock cowboy boots in almost any situation. Becky left a trace of herself with everyone she encountered. In 2019 on December 29th, Bex was admitted to the hospital for a lung-related issue and on January 10th 2020, during the first full moon of the year, at 10:42pm, she passed away surrounded by her daughter, grandson, and son-in-law, as well as her closest friends, who by definition are now family. She leaves her daughter, Chelsea E. Alongi (Patrick Du Pont), her grandson Jace A. Zitzmann and her grandson (whom she named) Roman Mcclain Du Pont, due May 2020, as well as countless friends all over the country. She is deeply missed by her friends and family. To honor her memory the family will throw one last hurrah in her name in June of 2020.
To plant a tree in memory of Rebecca Mcclain as a living tribute, please visit Tribute Store.
Obituaries Newsletter
Sign up to get the most recent local obituaries delievered to your inbox.