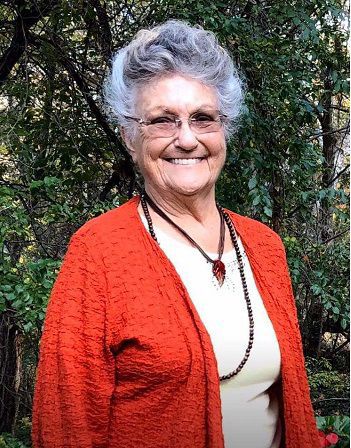 On March 16, 2020, Mary Frances Daulton at the age of 80 went to be with the Lord. She was surrounded by her family and loving husband. Mary was born on November 6, 1939, in Ringgold, KY to Luther and Hattie Mae Baker. Mary's father passed away when she was only three years old, leaving her mother to raise Mary and her four older siblings, Dillard, Gerald, Dormis, and Fayrene, on a small farm in Kentucky.
When Mary was a teenager, she was a cheerleader and a singer in a trio called the "Poka Dots." While cheerleading and singing were important to Mary, she always had a desire to serve the Lord. She attended the local Methodist church where she eventually became the youth director. While a sophomore in high school, a football player named Jim Daulton, who was from the wrong side of town, took an interest in her. On September 30, 1956, the two high school sweethearts ran away, lied about their ages, and were married. The couple started their lives together in Somerset, KY where they had their first three children, Jamera (September 1, 1957), David (July 4, 1961), and Nathan (July 2, 1962).
After meeting the Rev. William Branham, the Lord led their little family to AZ. They settled in Prescott where they lived and worshiped with people of like faith. While in Prescott, Mary and Jim forged relationships that would last 50 years and on March 16, 1964 they gave birth to a baby girl they named JoAnna.
In 1975 the couple relocated to Flagstaff, and on December 16, 1980 she gave birth to her baby boy, Jim Ed Jr. "Jimmy", at the age of 41. Mary would spend the next 45 years serving the Body of Christ as a Pastor's wife, singer, mother, grandmother, great grandmother, and friend. Mary always said her "greatest accomplishments were living with her wonderful husband for 63 years, having five awesome children who gave her thirty-two grandchildren and twenty-seven great grandchildren." Mary loved the Lord Jesus with all her heart and used her life as a testimony to share His love.
She will be missed by many. On March 19th from 5pm to 7pm there will be a viewing a Lozano's Mortuary located at 2845 N Fourth St, Flagstaff, AZ 86004. A celebration of life will be held at 2 pm March 20th at Flagstaff Mission Tabernacle, 1202 W Kaibab Ln, Flagstaff, AZ 86001.
To plant a tree in memory of Mary Daulton as a living tribute, please visit Tribute Store.
Obituaries Newsletter
Sign up to get the most recent local obituaries delievered to your inbox.