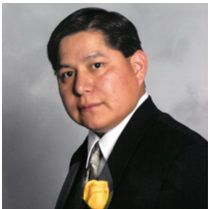 You have free articles remaining.
Manuelito Montez "Lito" Lanza, 43, passed away on November 26, 2019 and was cremated in Mesa, AZ. A memorial service will star at 10 a.m. and end at 1 p.m. on January 18, 2020 (Saturday) at Flagstaff Indian Bible Church, 10 W Cherry Ave, Flagstaff, AZ 86001.
Lito was born in Flagstaff, AZ to Carol Evangeline John and Monte Nero Lanza on January 22, 1976. He attended grade school at South Beaver Elementary, went on to graduate high school from Flagstaff High School in 1996, then a brief attendance at Northern Arizona University, and ultimately graduated from Arizona State University where he met his wife-to-be, Jennifer McKenzie. Together, they had their only daughter named Shyleah R. Lanza, born in February of 1998 before he graduated in December of 1999. He had worked at Bank of America in several different positions for over 20 years.
Lito is preceded in death by his father Monte Lanza, his mother Carol John, and his brother Clinton Lanza. He is survived by spouse Jennifer McKenzie, daughter Shyleah R. Lanza, brother Matthew Cordova, and sister Monica Nuvamsa.
To plant a tree in memory of Manuelito Lanza as a living tribute, please visit Tribute Store.